Giving Plastic a Second Life
Polycreate
Overview
This brand's innovation is the use of recycled material "plastic wood" for their products and also the partnership made with MWorks by WasCo to fund the construction of houses for underprivileged communities. This focuses on the Sustainable Development Goals "Sustainable Cities and Communities", "Responsable production and Consumption" and "Climate Action".
Authors
Andrea Amira Gonzalez Grauzas
Mariana Ávila Amavizca
Iliana Lizeth Salinas López
School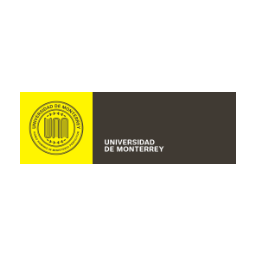 Universidad de Monterrey
Professor

Consuelo Garcia-de-la-torre
Innovation
Polycreate began in 2019 in Monterrey, Nuevo Leon, mainly to obtain economic resources. The business started by manufacturing and selling cellphone cases made out of "plastic wood", a material made out of recycled plastic waste. This material gives unique patterns in the design turning it into an original accessory that contributes to lessen the environmental impact caused by plastic waste. Later, they developed new products such as personal and household accessories, business and corporate products, interior and exterior design, and more. We are talking about highly customizable products that are 100% derived from recycled materials. However, after recognizing the brand's potential as a profitable business, Polycreate's founders came to the realization that their brand aligned with some of the SDGs.
The innovation of this brand consist in the pulverization and compression of plastic waste to make the so called "plastic wood". This helps the environment by reducing the plastic waste on the planet and the pollution it creates. In addition, Polycreate joined with MWorks by WasCo to help homeless people in underprivileged communities build their houses with the same material. The houses have a compressed strength of more than 7 tons, durability for more than 70 years, they are fireproof, have low and high temperature resistance, highly resistant to earthquakes and of course, they are 100% recycled and 100% recyclable.
Inspiration
The innovation of the material they use was inspired by the development of raw material alternatives. The idea of giving a second life to waste, led to the concept that they could manufacture the "plastic wood" and create a positive impact on the environment. Furthermore, the innovation about the construction of houses with the same material from the communities in need came into mind after our interviewee, Juan Ibarra, visited a neighborhood where he felt Polycreate could help. He said "One time we went to some suburbs and I said, can you imagine our products being here?". This interaction would lead to the building of social projects supported by Polycreate. The concept of helping others was promoted as they got to know the needs of the communities. More than 50 million Mexicans lack a proper, safe and healthy home. He also said, "It is amazing that we can be useful for any economic class".
In the industrial context, Ibarra mentioned that stereotypes have stalled the aforementioned development, saying that the industry has a tendency to reject any raw material for construction different from common wood. What Polycreate did, was present their innovation to make a change.
"The mission is to give life to things that were maybe considered lost, that most people would think can't be used anymore. That's what we've embeded into our goals: be able to sell and innovate using material that for most is trash and for us, raw material", said Ibarra.
Overall impact
Polycreate has been able to oversee and innovate the use of "plastic wood" as raw material for many purposes. Ibarra mentioned that one of the short term impacts that he identified when starting the brand, was when experienced carpentry people that where introduced to the "plastic wood", started to accept working with it.
In the long term, Ibarra began to notice that the innovation of recycled materials has attracted a large amount of consumers that are interested in contributing a positive impact to the environment. He said it was noticeable when the sales increased.
With this in mind, Polycreate has impacted and substantially helped promoting responsible consumption leading to the development of social projects. This brand uses the circular economy, encouraging a smaller ecological footprint. The indicator is relevant due to the fact that Monterrey is one of the most contaminated cities in the country, generating more than 7,500 thousand tons of waste on a daily basis. Undoubtedly, Polycreate's business model has impacted by decreasing the amount of waste in Monterrey by giving it a second life with the construction of houses and the production of their products.
Business benefit
Polycreate's growth is certain. This brand started off with only 2 workers. Now, after the partnership with MWorks by WasCo, 4 more joined the team, and in the last few months developed new products that will be ready for sale soon. The common product are cell phone cases due to the public's general interest that led it to be their current bestseller. However, they have been recently designing prototypes for mirrors, tables, key chains, furniture, and more to expand the market of interest and the impact on people. Also, the fact that the products the brand manufactures can be made in personalized colors, has been a major benefit for the brand. Nowadays, people can be very selective when buying, and this option has increased Polycreate's marketability.
The business has been benefited after the innovation because it made the brand more visible to the public. Influencers who have collaborated with it recommend buying their products to help the environment and the construction of houses. This has increased income to continue funding the housing project for MWorks by WasCo and profits for Polycreate.
Social and environmental benefit
The environment has been benefited from this innovation because, as mentioned, plastic waste is one of the biggest contributors to the world's pollution and global warming. The fact that a plastic bottle can be a cellphone case or even someone else's roof is astounding. It can be seen that Polycreate is wholeheartedly committed to a cleaner environment by manufacturing products derived from 100% recycled materials.
Prior mentioned, Polycreate and MWorks by WasCo joined to start building houses and furniture for underprivileged communities. The first one was in a community in Galena called "El Prado". People from there lacked a dignified and safe home. Now, thanks to this innovation, many families have a place to live and raise their family. And moreover, for each house built, 2.5 plastic tons are recycled. This equals 125,000 plastic bottles. Also, 10 tons of water are saved and CO2 pollution is reduced by 90%.
Interview
Juan Ibarra, CEO
Keep this story going! Share below!
Polycreate
Monterrey, Nuevo León, MX
Business Website: https://polycreatemx.com/
Year Founded: 2019
Number of Employees: 2 to 10
Polycreate is a Mexican brand that manufactures and sells cellphone cases, mirrors, furniture and more made of "plastic wood". This brand is committed to sustainable development and responsible consumption through the manufacturing of products made from recycled materials.