Giving Life Through Learning English
Zoni Language Centers
Overview
The business innovation that Zoni Language focuses on is giving everyone a fair chance to learn English through innovative ways and through intensive English programs. Zoni Language's business model is a relatively new idea because it is one of the few companies that has locations, better known as small campuses, all over the world. The campuses are specifically designed to teach people English through their programs. Their business model provides each student a balanced education, but also includes fun activities such as making time for educational and student bonding trips that allow students to interact with each other outside of the classroom. Each of Zoni's campuses or centers is similar to a small college, except instead of teaching multiple disciplines, they focus solely on teaching people English, which is a unique business model. Their main innovation is offering virtual classes and online exams. This is both environmentally friendly and considerate for people who might have issues with transportation or scheduling.
Authors
Indrakshee Goon
Ehsan Alizadeh
Daniel Nieto
Hamza Malhi
Alison Guallpa
School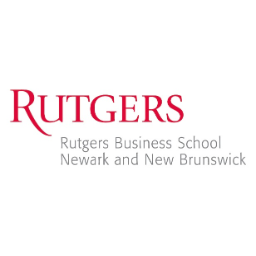 Rutgers Business School
Professor
Joseph Markert
Innovation
The innovation of learning English through virtual classes benefits the students, allowing them to become reliable and efficient. Students can improve their work-life and social life balance and learn at their own pace. They also don't have to pay for transportation and have many alternate options. Zoni has benefited thousands of students with their innovations and works hard every day to assist their students in any way possible.
Zoni students learning English through virtual classes.
Inspiration
The innovation emerged from Mr. Zoilo Nieto, CEO of the company, and his own personal struggles to learn English while working. His experiences inspired him to create Zoni and continue adapting Zoni to evolving situations. Mr. Nieto saw that many people did not have access to learn English and in today's world, it is very important to know English to work and be successful. While in conversation with Mr. Nieto about what continuously inspires him, he said, "One of my biggest inspirations is for the students to be able to study at any time or place they may be." Since Mr. Nieto saw this need to learn English increase, he decided that he needed to do something to help everyone and created the Zoni Language Centers ESL Books and classes. Hence this idea of Zoni emerged and even today, Mr. Nieto continuously tries to find ways to make learning English fun and innovative and available to everyone to the best of his abilities. His purpose for the students is to improve their lives with language providing them legality in the United States, better work opportunities, and reliable educational benefits.
Overall impact
The impact that Zoni has had on its students can be seen in several people, but one story stands out, the story of Pedro Pena. Mr. Pena attended classes at the Zoni Language Centers located in West New York, and at the age of 30 he was able to attend classes with a student visa provided by Zoni. First, he was able to obtain an I-20 and fulfill the requirements of SEVIS documentation to study at Zoni for three years. He was given two-month vacations each year, providing him the ability to legally study in America for a long period. His sister, Paola Pena, entered the U.S with a Tourist Visa and Zoni was able to provide a change of status for her as well as a Student Visa to be able to stay for a longer period. While talking with Ms. Pens, she said, "It only took me about a year to fluently speak English to others because Zoni provides the possibilities of attending as many classes that you want." Ms.Pena now works for Zoni as a student service representative and has been employed by the company for two years. She has won many awards by winning job completions in Zoni and has also trained the son of the CEO, Daniel Nieto, to become skilled enough to also work as a student service representative, showing Zoni's Methodology of Education. Both Paola and Pedro still attend the school in West New York and both are key members of the Zoni family. They are very happy and currently going through the process of extending their Student Visa. While in conversation with Ms.Pena about the impact of Zoni on her life, she shared, "The best thing Zoni has given me was the ability to work and speak English here in America." This shows how beneficial Zoni has been to her life and what inspires her to continue her studies.
Business benefit
Zoni Language Centers, created in 1991, has educated thousands of students who have learned English through their methods of ESL books. Zoni has an impact on businesses as it allows people to learn how to speak English, which allows each student's skills to be developed to their full potential. People who do not know English are at a significant disadvantage in the business world. However, innovative learning strategies help impact students' lives. Zoni provides certifications for many exams like the TESOL, Cambridge, IELTS, and the Michigan Test. Zoni helps impact its students' lives with visas. Furthermore, this helps society as a whole because it allows people in America to live in thriving, diverse communities.
Social and environmental benefit
Since the demand for learning the English language is increasing every day, the Zoni Language centers will continue growing. Zoni will continue to help students eliminate language barriers, also helping them to overcome cultural differences, especially if they are living in the host country and have traveled from different cultural backgrounds, communities or countries by putting them in learning studio type classes. Using learning studios type of classes will help them to interact effectively with others and learn more than English which helps them to eliminate all barriers and absorb them in a multicultural society. In the long term, Zoni wants to improve current methods and innovations to have better and more effective ways of teaching by using more technology, which will allow access to language education and extend their reach to any area of the world. When we asked Mr. Nieto how he came up with the idea to make virtual classes an integral part of Zoni, he said, "Our biggest Technology Innovation at the moment is the Virtual Classes, which is perfect for those that don't have transportation." Virtual classes provide more possibilities for students who may be sick or are incapable to attend their classes in person. By 2025, Zoni's vision is to keep improving the quality of its services and to become a top leader in language education as well as a company that can be a foundation for students' success so they can contribute to their communities and society as a whole. Having effective virtual services also helps members to work from different locations and eliminates time that would have been spent traveling to various offices. Instead, they may work from home or another part of the world. Moreover, it is a big employment opportunity in which members can work remotely without using public transportation or spending money on gas to reach the office.
Founded in 1991, Zoni Language has been able to grow exponentially, employing hundreds and teaching thousands of students around the world. According to the Zoni Language website, "More than 6,000 students (As of November 2019) from over 100 countries attend classes at Zoni every week." Zoni Center's student body continues to grow, with up to 200 students registering every month. The founder of the company, Zoilo C. Nieto, discussed the introduction of virtual classes that Zoni now offers. First introduced two months ago, the number of students using virtual courses is up to 100 students. As they expand more courses to a virtual setting, Zoilo C. Nieto believes they could see 50 to 100 new students join in the coming months. This innovative platform makes learning a new language easier for people with demanding schedules. Mr. Nieto shared, "Thousands of students from hundreds of different countries have all been impacted by Zoni Language Centers." This illustrates the important benefits that Zoni has provided to many lives.
Interview
Zoilo Nieto, CEO
Keep this story going! Share below!
Zoni Language Centers
Newark, New Jersey, US
Business Website: https://www.zoni.edu/
Year Founded: 1991
Number of Employees: 201 to 500
Founded by Zoilo C. Neito, Zoni Language Center was created in 1991 and offers Intensive English Programs and standard English courses to the public. The organization focuses on helping people learn English and making their services available to people of all ages, regardless of their skill level or country of origin.