Giving Back to New Brunswick
Hub City Soles
Overview
Hub City Soles partnered with municipal efforts to better the lives of local youth through donations. HUB Teen Center, a resource funded by the city of New Brunswick, was the focal point of the effort where a backpack and shoe drive was held.
Authors
Cameron Bublick
Hongyu Wu
Holly Lech
Alex Telson
Areeb Sadiq
School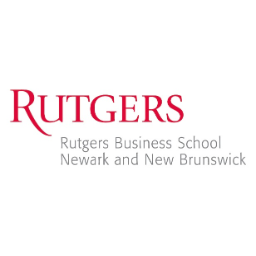 Rutgers Business School
Professor

Jeana Wirtenberg
Innovation
Hub City Soles donated backpacks and sneakers to disadvantaged youth in New Brunswick, partnering with the city of New Brunswick in efforts to better the lives of these disadvantaged youth. The business used their stock to donate backpacks and shoes, especially athletic sneakers, to local disadvantaged youth. Patakos donated approximately 100 pairs of shoes, with many of the shoes being valued over $100 per pair, bringing the approximate valuation of his donations to $10,000. HUB Teen Center provided the backpacks and school supplies.
The drive took place at the beginning of the 2018-2019 school year. Patakos personally donated the shoes from the stock of Hub City Soles. He said at the time he did not seek out any outside donations, although he said that he was "sure if (he) asked (he) could get a good turnout" from the community as well as other businesses similar to his. Currently he is planning to do a coat drive, with a tentative Black Friday date.
Patakos delivered the shoes to HUB City Teen Center with the help of his friends, and the shoes were distributed along with backpacks and school supplies to disadvantaged teens in the city of New Brunswick.
Inspiration
Business owner Alexander Patakos felt that as a disadvantaged youth himself growing up, he would like to do his part to help ease the burden that these youth may feel. The resources he donates are directed towards the inner city teens "so that they can have something to feel good about wearing and feel proud of" in the words of business owner Patakos. He emphasizes that he only will donate something that he himself would wear, because he doesn't feel like the youth he donates to should only get "left over" merchandise.
He chose to partner with HUB Teen Center because he has personal friendships with individuals at the center. He also felt that they shared a common name, and that they could maximize the effort by partnering with another organization.
Patakos felt that partnering with a local center such as the HUB Teen Center, especially at the beginning of the school year, would put emphasis on the importance of school. Patakos feels that if a teen is proud of what they wear they're more confident and more likely to want to go to school.
Patakos is also planning a coat drive to take place on Black Friday. "Not everyone can always go out and buy all the new stuff on Black Friday, so I feel like it would be awesome for people to get coats on Black Friday, so they're getting something new and not missing out," was the mindset Patakos voiced about his potential coat drive.
Overall impact
The short term effects are giving back to disadvantaged youth as well as a tax break for the business. 100 pairs of shoes donated and approximately 125 backpacks with school supplies means that over 100 disadvantaged teens in the city of New Brunswick have been given resources they need to succeed in school. Hub City Soles will save the full amount allowed by law in tax deductions, which will allow them to still remain profitable while doing charitable work such as this.

The long term effects are a more educated society, as well as a more permanent movement towards providing to those who are less fortunate than most, and a positive impression of Hub City Soles in the eyes of the community. The students who benefit from these resources today will be more prepared to succeed in their educational endeavors, which will translate to a higher graduation rate and a higher proportion of these students attending college. Deeds such as these will also inspire others to do their own charitable work, in turn inspiring a huge community response. Patakos's business will also be seen as an upstanding business in the community, thus giving him more business as consumers are more likely to shop at businesses they feel are active members of society and do good for the world.
Business benefit
Hub City Soles benefits from additional positive publicity as a result of their charitable work. Consumers are more likely to shop at businesses they feel have a positive impact on their communities. The city of New Brunswick has recognized Hub City Soles's and Patakos's charitable work, thus garnering them a reputation as an active and generous member of the community.

These donations are also tax deductible, and it is likely Patakos has decided to use the benefits of these deductions for his business Hub City Soles as any sensible person would do. Hub City Soles simultaneously cleared inventory, reducing the costs of storing and maintaining it, while helping their bottom line due to the reduced proportion of their profits used on taxes.
In the end, Patakos's Hub City Soles will likely see an increase in foot traffic as well as sales as a result of their generosity. The community is likely to see them as an upstanding business in the local markets, and will prefer to shop there over a business with no positive impact on society.
Social and environmental benefit
The impact is not incredibly large simply due to the small scale of the donations compared to the large and ever-growing amount of poverty in inner cities. However, the local impact is immense as other individuals and businesses in New Brunswick are inspired by this work and are more inclined to participate in other charitable acts. Thus while it is relatively small in the grand scheme of things, acts like this put other in the community in the mindset of giving back to combat the negative effects that urbanization has on disadvantaged teens.

However, small acts like this can also set a chain reaction of other positive results. As disadvantaged youth in New Brunswick are given school supplies, backpacks, and shoes, they are also being set up with resources to aid them in their educational endeavors, resources that quite possibly would be unattainable otherwise. It is no mere inference that this will lead to more success in school for these youth, which in turn will yield a more educated society which benefits everyone.

The potential coat drive also yields a positive environmental impact. Rather than unused coats ending up in landfills or donated to organizations who merely shred and recycle them, the coats will directly benefit the people of New Brunswick. Winters in the city are harsh, and giving people who otherwise could not afford the proper garments to combat the weather will see an improvement in their health during the winter months.
Interview
Alexander Patakos, Owner/Operator
Keep this story going! Share below!
Hub City Soles is a local retail consignment store specializing in sneakers and streetwear brands. The retail emphasize the reselling of sought after and sold out goods, reselling at a premium price.