"GESITS" PIONEER OF INDONESIA ELECTRIC MOTORCYCLE
PT WIMA (WIKA INDUSTRI MANUFAKTUR)
Overview
GESITS (Garansindo Electric Scooter ITS) is the first automatic scooter-type of motorcycle that runs on electric power in Indonesia. The GESITS project is a collaboration between PT Garasindo and ITS, and this union is predicted to dominate the electric motorcycle market in Indonesia.
GESITS electric motorcycles are produced by PT Wijaya Karya Manufaktur (WIMA), a joint venture between PT Wijaya Karya Industri & Construction (WIKON) and PT Gesits Technologies Indonesia (GTI). PT WIMA is the first and the only producer of electric vehicles in Indonesia.
Author
Anggiat Lubis
School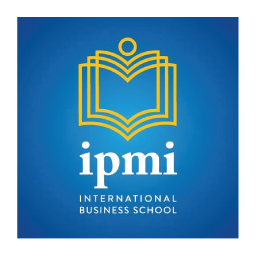 IPMI International Business School
Professor

Amelia Naim Indrajaya
Innovation
The innovation applies motorcycle functionality and environmentalism to replace conventional motorcycles. Gesits carries 5 KW electric motor, has a lithium ion battery of 50 volts and 40 AH to support a range of 100 kilometers on a single charge. It only takes 90 minutes to fully charge the battery.
Motorcycles are also equipped with regenerative brake features and the battery will recharge automatically when decelerating. Each motor system connects directly to Android OS. Users monitor speed, rpm, temperature and voltage through their smartphone. The motorcycle's chassis body uses one-inch diameter tubular steel and black fiber plastic. The front design is a shark snout ended headlamp on both sides and the rear has multilevel seats for driver and passenger.
Inspiration
Pollution in Jakarta (Indonesian Capital) and the surrounding area is largely contributed by two-wheeled vehicles because motorcycles are the most widely used (about 75 percent). GESITS was born from a dream to create an environmentally friendly and modern transportation tool that was made by an Indonesian company. GESITS has also been able to connect its products with an application on the smartphone. Through the application, users can check the condition of electric scooters such as battery indicators, distance traveled, average accuracy, maximum speed, and also check error codes if there is a problem on the electric scooter. GESITS provides an alternative solution of transportation for Indonesians.
Overall impact
Getting more people to use electric motorcycles means that fewer will be using combustion vehicles. This is directly related to a reduction of greenhouse emissions. GESITS, as a pioneer, not only generates a positive change towards the environment, but can accelerate the transition of sustainable energy use within Indonesia.
It generates a thrifty economic value in the day to day of the user. After making an initial investment, the customer will save in fuel, maintenance and other expenses related to a conventional motor.
Business benefit
Electric motorcycle offers a great reduction in transportation costs for businesses and people mobilisation. Although electric vehicles like GESITS are more expensive to produce, they have significantly lower running costs. The cost is about US $0.11 per kWh, so you spend just US$ 0.57 when riding Gesits every 100 kilometres.

The other benefit is for human health, city improvements, sustainable energy and health of the planet. The company also generates local jobs and maximize the local materials used.
Social and environmental benefit
The clear advantages to going electric: no need to visit the gas station, no oil, and no exhaust fumes. GESIT Motorcycles' 100% electric motorcycle significantly reduces CO2 and noxious fumes emissions while also saving oil reserves, conserving oil, and reducing tail pipe emissions offer a wide range of benefits. In fact, because the electrical grid is becoming increasingly efficient year after year, GESIT will become more energy efficient and cleaner in upcoming years.
Interviews
M SAMYARTO, Direktur Utama
Sabar Tirto Mardani, Coordinator
Keep this story going! Share below!
PT WIMA (WIKA INDUSTRI MANUFAKTUR)
BOGOR, JAWA BARAT, ID
Business Website: https://wima.co.id/
Year Founded: 2018
Number of Employees: 51 to 200
PT. WIKA Industry Manufacturing (WIMA) is a Joint Venture company between PT. Wijaya Karya Industri & Construction with PT. GESITS Technologies Indo which was founded in July 2018. The company is engaged in the manufacturing and assembling industry, especially in electric motorcycles. The PT WIMA vision is to be a leading company in the automotive manufacturing industry at the National level with superior electric vehicles products. The digital scooter product also implements Android OS.