Generating Sustainability One Apple at a Time
Finnriver Farm & Cidery
Overview
Finnriver's innovation in sustainable farming is to bring in economic technologies that will reduce waste and be energy efficient. Finnriver practices organic farming and renewable energy to produce crops and ciders. Finnriver recently acquired a biodigester that uses food scraps and digests to make it a liquid fertilizer that also produces methane, which helps power the farms. It also shreds acceptable cardboard to use as tree mulchers. Finnriver gives back to the community with their Social Justice Cider project that raises awareness of BIPOC (Black, Indigenous, People of Color) projects by matching 100% of $1 donations received through this program.
Authors
Rackeam S.
Mohrael Salib
Matvei Nikishin
Rushil Shah
Tushira Venkatayogi
School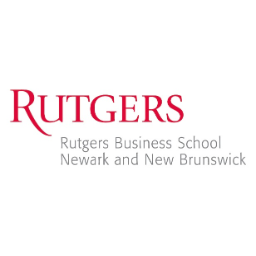 Rutgers Business School
Professor
Joe Markert
Innovation
Finnriver Farm & Cidery's innovative solution that supports the United Nations Sustainable Development Goals (U.N.S.D.G.s) to better the world started by developing the different farms named the Finnriver Orchard, Home Farm, and Finnriver Grainery. On Finnriver's 80 acres of certified organic farmland, they work with their landscape in such a way that generates continual nourishment and capacity for future crops during seasons. According to Founder/C.E.O. Crystie Kisler, "[being organic] used to feel like a very high bar as far as sustainable agriculture, but the conversation has evolved beyond that." Crystie continued, "[For Finnriver] organic really means refraining from using toxic pesticides and trying to build soil." They remain certified organic to make the fundamental commitment to communicate to their local consumers that they can count on FinnRiver's produce not to be treated with pesticides.
Beyond not applying pesticides, they also keep up to date with the organic certifications that require them to have a compose plan that prevents them from doing other harmful things like overuse of machinery. However, the people involved with the innovation were founder/owner Eric Jorgensen, Crystie Kisler, and co-founder Keith Kisler. Together they developed and implemented the innovation through keeping a learner's mindset. They don't just pop crops into the ground and call it good, it's more than that; it's about what they learned this year. What worked or what didn't. As years have passed, they've introduced pollinators and flocks of geese to help them mow the orchard to minimize fossil fuel use. They communicated the innovation to their internal and external stakeholders through a pitchbook. The reason for this was because the agriculture plan was tough to fund. They acquired assistance from a local group of retirees looking to make local investments into small businesses called the L.I.O.N. (Local Investments Opportunity Network). Since then, Finnriver has borrowed several million dollars from 45 different individuals and couples in their community. All the money that they owe is paid out in personal notes to individuals in the community that come by for drinks and hugs all the time. Provided that, they linked their innovation to United Nations Sustainable Development Goals that satisfy zero hunger, good health and well-being, and lastly, life on land.
Inspiration
The inspiration behind Finnriver sustainable farming was essentially established to make the world a better place. They planned to bring in new technologies that would reduce their waste and be energy efficient. One way they did that was to have a solar array installed on their farm, making all their energy solar. They also implemented a type of carbon recapture technology in their cider barn making it more efficient. Additionally, Finnriver's innovation of sustainable farming saves ecological costs and when we asked Crystie Kisler what inspired her farm to implement these sustainable practices she responded with, "Oh my goodness I have a heart!" Saving the Earth is one of her most important responsibilities whilst running her farm, and she said she would not be able to continue doing that without the people around her. She said the reason for her continuing sustainable farming was the people around her who inspire and motivate her to make a difference for the Earth. Since she lives in a small rural community, she said everyone knows each other and the sense of common purpose is very evident and important for her. When we asked Kisler how the idea of sustainable farming was formed she said she "wants to make the world a better place for her children and future generations and she knows that if she does not start now making her impact with sustainable farming then there will never be an impact made." The innovation of sustainable farming relates to all of Kisler's life. She said that this was not simply just a day job but instead her whole life. It is often hard for their family to separate work and home life because they are combined into one. Kisler hopes that Finnriver creates more of a community and a sense of humanity with their sustainable farm, one that could help save the planet.
Overall impact
Finnriver's innovation benefits the business, the society and the environment. The organic agriculture cares for the soils, watershed and the community while crafting award-winning ciders. In their cider bars, Finnriver has low chemical use cleaning systems. "It's not about extracting all the value in one season, we are creating continual capacity." (Kisler) Finnriver has installed solar arrays to help become more energy efficient, which in the short term saves expenses but over time it will save energy costs, and save ecological costs for the community. By supporting their products, you are helping them be aware about the environment. You can be a business that does economic development that is doing organic agriculture. Incorporating social justice. The land will be farmland forever.
Business benefit
The solar system has not been advertised for customers to raise revenue, but rather by supporting Finnriver, as a customer you're allowing the business to stay conscious about the impact made by the farm. According to Kisler, "We had attracted driven employees, people who care about the world." Engaging employees are crucial as their talent and motivation result in commitment to helping the business grow. Overall, Finnriver is moving their resources around with their innovations not designed for maximum profit but rather for the help of the community and environment!
Social and environmental benefit
Finnriver's innovative methods have allowed them to have a positive impact on both their society and the environment. Firstly, their focus on "generating continual capacity for future seasons," is an approach that not only benefits in the short term but in the long term as well. Because Finnriver behaves in such a way that is considerate of the future, they are ensuring that the soil they use is not harmed by building it up and utilizing rotational grazing. Additionally, the company is committed to abstaining from using toxic pesticides and any chemicals that would be harmful to the environment. They are also striving to bring in "ecological technologies," such as a biodigester which turns scraps into a liquid fertilizer which then generates methane. All these innovations and methods have led to Finnriver being environmentally-conscious and reducing the dangerous effects on the planet.
Furthermore, Finnriver is a company that prioritizes their "customer relationship and loyalty." They generate livelihood and job creation which is helpful to their community and the economy. Finnriver also gives back by having a bottle release in which they give 10 cents to local use programming for each bottle sold. Another way they help society is by matching customer donations in which the money goes to a regional social justice program. Finnriver is also a role model for other businesses and farms. They are "a big fish in a small pond," becoming leaders in their communities with other companies looking up to them. Finnriver has developed rights, meaning that their land will be farmland forever, serving society for generations to come.
Interview
Crystie Kisler, Founder/Owner
Keep this story going! Share below!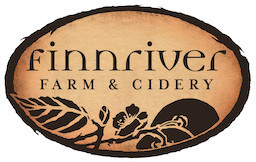 Finnriver Farm & Cidery
Chimacum, Washington, US
Business Website: https://www.finnriver.com/
Year Founded: 2004
Number of Employees: 51 to 200
Finnriver Farm & Cidery is an organic family farm and artisan cidery fermenting farmcrafted hard cider and fruit wines.