Gender Equality and Technology for Social Goods
PT Teltranet Aplikasi Solusi (TelkomTelstra)
Overview
Telkomtelstra is a technology-based company that has a strong commitment to gender equality and women's participation. Under the leadership of Mr. Erik Meijer as the President Director, the company has been applying this commitment at the workplace and making good impacts to the public society by bringing the cloud contact center technology to support Komnas Perempuan (The National Commission on Violence Against Women) in reducing the violence towards women in Indonesia.
Author
Selvi Tanggara
School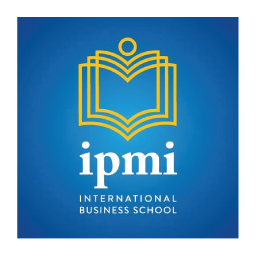 IPMI International Business School
Professor

Amelia Naim Indrajaya
Innovation
In 1998, Indonesia's women's employment participation rate was 51 percent, and it was lower than men's participation, around 80 percent. Many obstacles hinder women from participating in employment. Some of them are married women with children below two years of age and educational backgrounds. The first one seems crucial in the women's participation at work, and Telkomtestra is one of the companies that realized the urgency to raise employee awareness on gender equality and inclusion at the workplace.
To address gender inequality issues, Telkomtelstra has been working on its business strategy and policy towards sustainable business strategy and met the ISO 26000. Telkomtelstra keeps producing great initiatives that produce impacts for both internal, external stakeholders, and clients through this strategy and policy mapping.
Since 2016, Telkomtelstra has been consistently putting efforts into ensuring women employees are represented well within the company through some professional development program initiative titled "Brilliant Connected Women (BCW)." This initiative has been acting as a network platform for women employees at Telkomtelstra to discuss issues related to gender starting from parenting, violence against women, women leadership, health, and others. BCW is also designed to retain and develop women's talent, as women tend to have more struggles in climbing the corporate ladder. Ongoing support to women employees has proven increased performance that reflects on business operations and profits.
Telkomtelstra does not only have BCW to show its commitment to gender equality and inclusion. The company also shows its strategic commitment by launching a pledge for parity in 2016, signed the Women Empowerment Principles with UN Women in 2019, and becoming a member of IBCWE (Indonesian Business Coalition for Women Empowerment). Through the pledge for parity, Telkomtelstra committed to complete five pledges, including female candidates present in the talent recruitment process, increased women talent in under-represented areas, facilities for breastfeeding mothers, work flexibility option, and opportunity to work from home for 2 weeks for a new father.
The company culture has been leading Telkomtelstra to create new business opportunities and impact for society in Indonesia through its strategic partnership with The National Commission on Violence Against Women (Komnas Perempuan) in reducing violence against women in Indonesia signed in 2018. The business partnership allows Komnas Perempuan to use the cloud contact center technology owned by Telkomtelstra to improve the efficiency and effectiveness of receiving complaints submitted to Komnas Perempuan by telephone. This technology enables Komnas Perempuan to have new features that include caller-ID, call tracker, data storage, voice mail, voice recording, and comprehensive data and information collection.
Telkomtelstra is committed to gender equality through empowering and inclusive innovations
Inspiration
Ms. Nieke Garnia, VP Human Resources at Telkomtelstra, explained the inspiration and said that "As a technology company, in which is still a male-dominated industry, we believe that providing access and opportunities for a gender-inclusive workplace is very important. A diverse workplace can lead to better decision-making and, therefore, better business results. Not only that, creating a gender-inclusive workplace not only will attract women talent to our companies but also creating opportunities to retain women talent to stay in our company, therefore ensuring women participation in the workforce and contribute to the women economic empowerment. "
Furthermore, Ms. Garnia emphasized the importance of diversity and inclusion at the workplace "Diversity and inclusion in the workplace are also beneficial for the business as part of the effort to mirroring clients and market situation. Many companies now build better connection[s] and rapport with clients. Many companies and businesses right now are either owned or led by female[s]. The communication and relationship could be built better between female leaders. Therefore if we have many female leaders, we would also be able to build [a] better relationship with clients that has female leaders and/or owners."
Overall impact
The company has experienced great impacts from the continuous effort and initiatives in ensuring gender equality and inclusion within the company. The women's representation in the top management level is now reaching 31% from 24% in the previous years; this means that women's aspiration is represented during the decision making process. Women employees feel more empowered at the workplace and develop employees' productivity towards smooth business operations and profits. The effort also opened up new business opportunities among companies and government offices with the same interest, through the company's participation in some external forums in genders such as IBCWE and UN Women.
Recently, Telkomtelstra has been awarded as the First Winner of the UN Women 2020 Asia-Pacific WEP2 Awards for Indonesia in the "Gender-Inclusive Workplace" category, and as the Third Winner for the category of "Community & Industry Engagement."
Business benefit
Telkomtelstra's strategy in gender equality and inclusion has benefited the business in many ways, particularly in employment. The culture built has been increasing employee retention, especially women employees, and it definitely cuts down unnecessary related expenses. Employee retention is not the only benefit; it also builds a brand image of Telkomtelstra as a diverse and inclusive workplace.
Not only minimizing costs, but it also generates new business opportunities. By having Komnas Perempuan as a successful case study, other agencies and companies are now adopting one of Telkomtelstra products, cloud contact center technology. Komnas Perempuan's performance in handling reports by phone has increased up to 52% during cloud contact center technology implementation.
Social and environmental benefit
The company's efforts and commitment to gender equality issues have been impacting society in different communities. Through its consistent campaign in universities across Indonesia, Telkomtelstra builds awareness that employment opportunities in tech companies and STEM (Science, Technology, Engineering, and Mathematics) areas are open equally to both men and women.
Furthermore, it also has an impact on the global and national economy, as solutions that contribute to close the gender gap can potentially help the world to save US$23 trillion by 2025. And the efforts align with what the rest of the world has been doing to increase women's ability to participate equally in the economic sector.
Christine Lagarde, the Managing Director of the International Monetary Fund, once said, "When women do better, economies do better."
Let's support women's empowerment for a better future!
Interview
Aqmarina Andira, Corporate Secretariat and Government Relations Manager
Keep this story going! Share below!
PT Teltranet Aplikasi Solusi (TelkomTelstra)
Jakarta, Jakarta, ID
Business Website: https://www.telkomtelstra.co.id
Year Founded: 2015
Number of Employees: 201 to 500
Telkomtelstra is an end-to-end managed solutions provider committed to empowering enterprises in Indonesia. Telkomtelstra provides tailor-made IT planning, implementation, and management services to help businesses accelerate performance through technology and digital transformation.