Gelato: Nature's Guilty Pleasure
Nelwa's Gelato
Overview
Nelwa's is using ice cream production and education to provide an outlet for women in Tanzania to learn a profitable trade and expand their education. Mercy is using her company to foster Tanzanian-run businesses that directly benefit the community, instead out of the foreign-run businesses that currently dominate the area and do not benefit the people of Tanzania.
Authors
Amber Phillips
Hannah Grace
School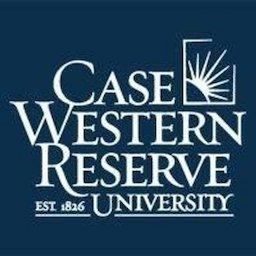 Case Western Reserve University - Weatherhead School of Management
Professor
Michael Goldberg
Innovation
Mercy Kitomari named Nelwa's after her middle name, Nenelwa, Gogo for "I am forgiven". Nelwa's uses unique Tanzanian flavors such as lavender, almond cardamom, jackfruit, cinnamon, mango, and clove. Mercy wanted to keep her culture alive in her work, especially after seeing trends of ice cream and other food products being supplied by foreign investors that were not reflective of the local community. She focuses on high-quality, natural ingredients and has direct, personal relationships with her suppliers. This way, she can ensure members of her community are directly benefiting and gaining employment from her business.
Using ice cream a vessel, the real focus of the business is on community development and female empowerment and education. She deliberately recruits and trains female team members who are typically young single mothers that were unable to complete their education. She aims to bolster their economic independence and build reputation in a culture that has typically viewed women's role as domestic and supporting a husband. The ice cream education wing of the business is structured to make this economic success sustainable for its female students beyond Nelwa's by certifying them in marketing, branding, pricing, and production.
Merci herself also frequently speaks publicly on the topic of entrepreneurship in Tanzania, encouraging the younger generation to branch out and explore their own businesses.
Inspiration
Mercy Kitomari is the heart of this business and her passion for betting her community is evident. Through a part-time job while completing her MBA in London, she had the opportunity to learn how to make gelato from an Italian gelato maker and completely fell in love. Her newfound passion for ice cream was merged with her drive to return to Tanzania and build a business that would be run by a Tanzanian for Tanzanians.
There were other large competitors in the ice cream industry where she lives, but they were largely foreign run entities that she felt did not properly represent the people, their needs, and the quality and flavor of her home country. So, she started Nelwa's. She wanted to bring this brand into everyone's home across the continent of Africa, as she said, "north, south, east, and west, everyone will know Nelwa's".
When describing her business, Mercy said, "first we are all human beings and have our passions in our personal life - and then work and this is what feeds us and we have to figure out how to be part of that." Bringing the ice cream business to Tanzania in a sustainable way while providing employment and economic for her community and fellow female entrepreneurs is what feeds Mercy.
Overall impact
The most direct impact of Mercy's business has been on the 5 other young Tanzanian women that she employs in positions of office manager, sales, distribution, and operations. Most of these women were single mothers in her community that she knew through friends, family, and colleagues and that did not have easy access to employment or economic stability. They now have steady income to support themselves and their families. They have also learned valuable business skills that give them a significant competitive advantage in the Tanzanian labor market.
Mercy has also trained over 200 students in the art and business of ice cream making, over 95% of them being female. These members of her community now have acumen in marketing, branding, production, operations, and distributions and have applied their skills to their current employment and have also used them to seek advanced employment.
Mercy's work with Tanzanian entrepreneurship forums help inspire people like herself to pursue businesses that provide a positive impact on society. She has spoken to hundreds of students and young adults through groups such as African Leadership Youth Dialogue, preaching this message.
Business benefit
Focusing on slow, organic growth, Nelwa's has raised over $100,000 in revenue, with plans to grow 30% in the next two years, thanks to a pivot in strategy from retail to wholesale. Mercy has hired 7 employees and has 11 more positions planned for her expansion in 2018-2019. We got to meet her office manager, who was very pleasant and appreciative of her work at Nelwa's. Because Mercy focuses on skill development and long-term sustainability for her employees, she has established a team of engaged, hard-working individuals. She talked in depth about the challenges of the Tanzanian labor market, where highly educated businessmen and women are still difficult to find. This remains a challenge for her as she searches for a trustworthy CEO.
Due to her dedication to the business and focus on female empowerment, Mercy was able to survive several unexpected store closures. She said because she is a single female, she does not have a lot of power in the Tanzanian working environment, and has been at the mercy of her landlord's fickle decision making. This inspired her to exit the retail business and take full control of her production by moving it into her own home. While she has had to scale down operations, it has given her complete control of the process and allowed the business to be more sustainable.
Social and environmental benefit
Nelwa's creates a sustainable Tanzanian business that connects customers to suppliers in the same geographical region. Customers know that they are tasting strawberry or mango grown by the neighbors, families, and friends. It is also helping to change the culture in the way females have historically been treated in Tanzania. They are getting more education, economic independence, and overall agency.
Interview
Mercy Nenelwa Kitomari, CEO and Founder
Keep this story going! Share below!
Mercy is the sole proprietor of Nelwa's and the business began as a one-woman operation. Mercy's long term goal is to make Nelwa's the "Ben and Jerry's" of Tanzania, an internationally recognized brand. Nelwa's is dedicated to promoting education and entrepreneurship amidst women, responsibly utilizing resources, and building a community based on a shared love of ice cream.