Fullfill Zero Waste : A Sustainable Future
Fullfill Zero Waste
Overview
Fullfill Zero Waste was founded by Mr. Jian Pierre Arguelles and partner Ms. Charlene Mae Dana in 2021. The business's mission is to fulfill people's basic needs by creating a venue where consumers and suppliers will meet to preserve and protect our planet. Fullfill Zero Waste is one of the first zero-waste stores in Bulacan. It is a store where customers bring their containers and bags for their shopping. All products offered are from local sellers that share the same vision with Fullfill Zero Waste. The business provides a wide array of products from condiments to reusable napkins and more.
The idea originated during the height of the COVID-19 pandemic, wherein there has been extensive use of single-use plastic brought by online shopping and past lockdowns. This leads to more and more people in the country neglecting the environment's safety.
Author
Matt Aeron Klark Illescas
School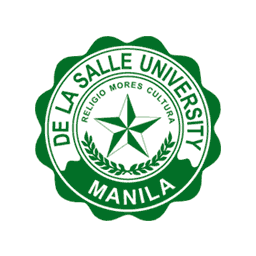 De La Salle University
Professor

Pia Manalastas
Innovation
Having a sustainable lifestyle is very hard to maintain, especially when the people surrounding you do not observe the same practice. The innovation of practicing zero waste in our daily lives, brought by Fullfill Zero Waste, is simple. Yet, if more and more people are encouraged to adapt to this lifestyle, the impact on the environment and community will be immense.
Fullfill Zero Waste hit the UN sustainable development goal 12, which is responsible consumption and production because the owners use their business to promote sustainable living by utilizing recyclable materials and eliminating single-use plastics. Fullfill Zero Waste also offers products from multiple partners that share the same vision. The goal is to substantially reduce waste generation through prevention, reduction, recycling, and reuse.
Inspiration
The overall inspiration for this innovation is that the co-founders realize how serious the effects of single-use plastic are to the environment. To quote Mr. Arguelles, "dahil matagal nakalockdown at masyadong naging mahilig sa online shopping ang mga tao, grabe ang naging use ng single use plastics at hindi na na'tin naisip ang environment." - "because people have been locked down for a long time and have become too fond of online shopping, the use of single-use plastics has become severe and we no longer think about the environment."
Initially, the founders started having a zero-waste lifestyle in their household but had difficulty finding a source on where to buy goods. That is why they ended up putting up the business and helping other people start a zero-waste lifestyle. If they are having difficulties, it is guaranteed that more are facing the same issue.
Overall impact
The short-term effect of having a zero-waste lifestyle is that all will start with the initiative of one member of the household. It will all start with the introduction to the consumers is that there is a sustainable alternative to almost all products readily accessible and available to the market. The business also wants to change the mindset of corporations and lead them to conduct business more sustainably. According to Mr. Arguelles, "There is still a learning curve for customers to get used to that they need to lessen the use of single-use plastics. That is why communication to the customer is vital to help them be motivated."
With this in mind, Fullfill Zero Waste's innovation, in the long run, is for the zero-waste lifestyle to be observed by all and to always keep in mind how we as individuals help our environment. "We are thankful when it comes to our customers that travel from far away from towns just to buy in our store. We are glad that we are making progress in terms of educating people what our advocacy is," Mr. Arguelles shared.

Business benefit
Currently, Fullfill Zero Waste does not have any staff, and the two owners are handling all day-to-day activities. Their plan for the future is to expand so that it will be accessible for more people, especially in the suburbs area. However, since the store is still in its initial phase, the owners are still finding more partners that share the same vision and are still wanting to learn everything in handling the business. "We are glad that we are hitting our goal when it comes to return in operation expenses and to hear positive reviews from our customers gives us the motivation to continue," Mr. Aguelles said.
With the help of partnerships with small and local businesses all around the country and word of mouth from their ever-growing customer base, Fullfill Zero Waste became famous in Bulacan and other neighboring cities and states. In the long run, more and more people will practice having a zero-waste lifestyle and thus help our environment flourish.
Social and environmental benefit
Fullfill Zero Waste is a store wherein you can purchase all sorts of products and materials for your household. All products are locally sourced and share the same mission by not using single-use plastics and preserving and protecting our planet. All customers must bring their bags or containers for their purchased goods. With this, the benefit for the environment will lessen the extensive use of plastics and promote sustainable living for the community.
Fullfill Zero Waste is in partnership with other local manufacturers that share the same concern towards the environment—focusing primarily on household products such as condiments, soaps, dishwashing liquids, and more. All products are sold per gram, and customers should bring their containers.
Interview
Mr. Jian Pierre Arguelles, Co-Founder
Keep this story going! Share below!
Fullfill Zero Waste's mission is to fulfill people's basic needs by creating a venue where consumers and suppliers will meet to preserve and protect our planet. The business serves as a one-stop shop for buyers and small businesses to make sustainable products. With the name Fullfill Zero Waste, the business promotes and encourages zero waste shopping where customers should bring their own containers such as bags, jars, and other containers. With this, customers should realize that it is about using what we have and eliminating the consumption of single-use plastics.