Fulfilling the Aussie Dream
Powerhouse Homes
Overview
The innovation that Powerhouse Homes is engaged in is Modular construction which is also known as prefabricated building. In this innovative technique of construction different parts of a house are manufactured in a factory and then all those parts are assembled together on the desired destination to construct the house. To give a simple view, this technique is very similar to LEGO's building blocks where you assemble different parts to construct one creation.
Author
Alkesh Dixit
School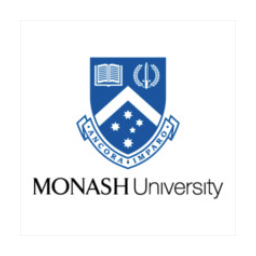 Monash University
Professor

Gitanjali Bedi
Innovation
Modular construction is a technique in which buildings are created in a plant/factory using the same designs and materials used to build a conventional house but is built in half the time. How is that possible? In this construction method the buildings are produced in a factory in pieces commonly referred as 'modules' and then assembled on site. Physically these houses are not any different from the mainstream houses in terms appearance, comfort and security, leaving no scope for compromise.
What are the benefits of this innovation and how does it contribute to UN SDGs?
Benefits
• Reusable - Modular houses are highly flexible as those could be disassembled, relocated or refurbished for new use. This reduces the demand for raw materials and the energy consumption to create a new building
• Less Waste - The company uses 100% recyclable materials for the production of their houses which could be used over and over again.
• Faster- As the production of the modules could be done simultaneously with the onsite foundation, the projects could be constructed 30%-50% faster than the traditional houses.
Inspiration
For Waco, it was the great "Aussie dream" that inspired him to come up with his innovative idea. What's the great "Aussie dream"? It is to own their big desirable house. Waco realized that due to great increase in population in a short time, the demand for houses grew dramatically because of which property prices skyrocketed. All this made the great "Aussie dream" hard to achieve which inspired him to come up with Powerhouse Homes. According to him, "Powerhouse homes is a platform that empowers these people and helps them achieve their big dream."
Overall impact
Modular construction saves around 20% construction cost and could be constructed 30% to 50% faster than the traditional house (Mckinsey,2019). The high reusage capability of the raw materials in the process helps to minimize waste significantly. The closed environment of the factory also leads to greater reduction in construction accidents (Mckinsey,2019). That's not it, as most of the production takes place in the indoors, the labours don't have to tackle extreme weather conditions which leads to increase in labour well-being and decrease in unnecessary project delays (Mckinsey,2019).
A 1.6 trillion dollar productivity gap has been found globally between the construction industry and the rest of the economy (Mckinsey,2019). Closing of this gap would bring cost savings to the project owners, uplifted profits for the construction firms, higher wages for workers and better real estate in the society at the time when major cities lack affordability (Mckinsey,2019).
Business benefit
At moderate penetration, modular construction could claim market value up to $130 billion in the US and Europe alone by 2030 saving up to $22 billion in construction costs (Mckinsey,2019). Countries with labour and housing shortages like Australia, Singapore, UK, US West Coast possess huge demands (Mckinsey,2019). Powerhouse homes holds huge growth opportunities and being one of the first movers, the competitors will take a long time to catch up giving them a competitive advantage.
Social and environmental benefit
Looking at the positive attributes of modular construction, society and environment would be better off if these type of innovative methods could replace the traditional practices. With rapid increase in world population over the years and major cities losing affordability, modular construction with its fast turnover rate, reliability and affordability could be a great solution. It's a practical solution because developers would have cost savings which aligns with their interests and in return the society will receive better affordable infrastructure.
Modular construction's high flexibility and reusing capabilities diminishes the demand for raw materials, energy consumption and waste generation. All these properties make modular construction an environmentally-friendly alternative too, giving all the stakeholders a win-win situation.
Interview
Waco Tao, Founder and CEO
Keep this story going! Share below!
Powerhouse Homes is an innovative company based in Melbourne. The company specializes in R&D, manufacturing and construction of affordable prefab buildings that cater for both residential and commercial markets. Powerhouse Homes has revolutionized the approach towards housing with their unique solutions, making them one of the global market leaders in the prefab housing industry.