Fulfilling a Healthy Lifestyle with Personal Trainers
Hometown Health and Fitness
Overview
The solution of Hometown Health and Fitness to help their clients achieve optimal health is that they decided to have a certification mandate for their personal trainers. The service of certified trainers towards their clients develops a personal training plan between them that is aimed at fulfilling the client's fitness goals. It aligns with the third UN Sustainable Development Goal of Good Health and Well Being because it maintains the goal of promoting an active and healthier lifestyle for all members of their gym.

Authors
Kyle Gomes
Jasmine Patel
Paul Acquaviva
Melvin Kumah
Yaoxuan Wang
School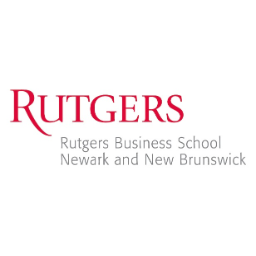 Rutgers Business School
Professor
Kenneth Welch
Innovation
The specific, innovative solution that is implemented by Hometown Health and Fitness is that they make it a requirement for personal trainers to be certified in order to help their clients reach the best health possible. The certification mandate of their trainers is responsible for the business seeing an increase in the number of clients. The new clients went to other gyms before, but they were unsatisfied with their results from regular trainers, so they transferred here hoping to achieve better results, due to their perception of better training from certified staff. Also, when the economy slowly reopened after the Covid-19 pandemic, the business noticed more clients coming to use their facility because they were unhappy with working out from home, and not reaching their desired results. The original owners of Hometown Health and Fitness decided to make it mandatory for their personal trainers to be certified to work there. Furthermore, when the ownership of the gym was transferred over to the current manager, Tyler Booth, and his father, they discussed with each other that the innovation of the certification mandate should be kept because it is rare for gyms nowadays to only have certified trainers. They believed that this innovation would actively promote a healthier lifestyle for everyone.
The innovation of the certification mandate is communicated to internal stakeholders such as the employees and management by sending them emails regarding the certification policy, that it must be adhered to going forward with the operations of the gym, and to make sure everyone is in unanimous agreement. It is communicated to external stakeholders, mainly their new clients by telling them that the gym has a certification mandate for their trainers and offering them a free complimentary session to show the better quality of a certified trainer. The complimentary session gives a preview of their certified trainers by focusing on areas such as working out, diet, sleeping, and stress management for their client to reach optimal health. The innovation of the certification mandate links to the UN Sustainable Development Goal of good health and well-being because it is directly responsible for improving the physical health of its clients. Without the certification mandate, their clients would be unable to achieve the best results possible if they were receiving their training from uncertified personal trainers. The requirement of certified trainers is important to the gym because it allows their clients to have better sessions of training with them due to their expertise in improving both the physical and dietary health of an individual. There was no funding or other resources required for the certification mandate because most of the training is done independently with their clients. However, due to having certified trainers, the gym charges a higher annual membership to their clients so they can receive the exclusive perks of their training program. In return, the gym compensates their personal trainers with a good portion from the membership since they are an investment in maintaining the gym's value of an active and healthy lifestyle.

Inspiration
Hometown Health and Fitness was previously a corporate gym until Tyler Booth and his father bought it and transformed it into an exclusive private gym. The innovation emerged for Hometown Health and Fitness because Tyler Booth and his father wanted to create a gym in which the gym is the center of the clientele's life. The motivation behind them opening the gym is that they wanted their clients to have successful workouts from certified trainers that could offer accurate and professional advice. Both states, "The mission of the gym is to be the hometown place", and also describe how they have a gym membership that offers exclusive perks such as cleanliness, short lines, no overcrowding, and access to all machines. These perks are hard to find at other gyms, and most importantly, having the privilege of working with certified trainers contributes to the high-priced gym membership. Tyler emphasizes the value of certified trainers by using the analogy "You don't want to go to a doctor that is not certified," as a way of justifying that certified trainers have more expertise in helping their clients instead of non-certified trainers. He explains how the gym's goal is to have long-term clients that are ecstatic with their results, so having an exclusive team of certified trainers has significantly helped them accomplish this goal. The innovation relates to a sense of meaning because the main goal of the gym is to offer everyone the opportunity to work out and work towards achieving their personal fitness goals. The exclusivity and professionalism of the gym have helped their clients achieve their goals and have even brought in more clientele after the COVID-19 pandemic. This gym is a center where people can come to work on themselves and become more educated about their bodies while achieving their personal goals.
Overall impact
After implementing the mandatory certification of trainers at Hometown Health and Fitness, there were definitely some noticeable impacts on the business which occurred immediately. Manager Tyler Booth recalls that when first put into effect, the mandate made it more difficult to find and hire trainers. This was due to the fact that many candidates applying for that position did not have the ISSA or another program's certification, meaning they would have to complete the certification in order to get hired by Hometown Health and Fitness. In an interview with Booth, he said that this forced the trainers they had "to be more specialized in the field", meaning that every trainer that was hired as an expert at their job. Hence, a smaller pool of candidates to hire was established, compared to the size of the pool they had before implementing the innovation. Also, Booth claims that "word got around" when the business implemented this strategy, and directly after the business saw an influx of clients.
In the long run, Hometown Health and Fitness was able to retain their clients at a better rate compared to when the certification was not necessary for the trainers. The majority of the aforementioned clients brought in because of the innovation were retained over the long-term, due to the satisfaction they received from being trained properly. With the continued satisfaction of the newer clients, the business saw an even larger increase in clientele, because news of their innovation spread, proving the effectiveness of the innovation.

Business benefit
Their innovation greatly benefitted not only the business but also the members of their gym. When they first implemented their innovation, they saw an increase in their total revenue of about 4-5%, but because of COVID-19, they had to shut down and they lost that revenue. However, Booth emphasized the fact that when they finally did reopen, not only did their memberships skyrocket by hundreds of clients, the numbers for revenue "shot through the roof". Specifically, after COVID-19, the gym saw a revenue increase of about 12-15%, which shocked the gym's administration. After COVID-19, Hometown Health & Fitness found that they were quite financially comfortable, and were able to make other small investments within their gym. For example, Booth stated that within the last 4 months alone, they installed at least 4 more new machines, worth about $1000 each. Furthermore, he excitedly told us that they were able to get an inventory of new protein shakes, energy drinks, and other healthy snacks for both the staff and the members. They did not necessarily create their own products, but because of their new incomes, they are able to buy various products and brands to supply for their gym. Booth exclaims that the gym can actually invest in more "luxury" items, and return the gym to "tip-top shape".
Continuing on, the employees themselves have gained from the innovation, not only financially, but intellectually as well. While it was harder for the gym to find staff willing to go through the certification process individually and because of COVID-19, when they finally had more people willing to be hired after quarantine, it was well worth it. For instance, even though the staff has to be certified individually, the higher cost memberships allow for the staff to make their investment back from the money and time they put into the certification program. Regarding employees, Booth stated that they were actually super joyful and excited after the certification program because they wanted to jump right in and test their new knowledge out on their clients. They were really enthusiastic to compare "what [they] learn[ed] in the textbook versus what actually applies to life", and a little too enthusiastic too, according to Booth.

Social and environmental benefit
The innovation greatly benefited society during the COVID-19 Pandemic. When Hometown Health and Fitness opened back up in the midst of the pandemic, many members of the general public had a desire to get in shape but were unaware of the proper way to get there. People wanted to get information from a source that they knew would be "100% accurate 100% of the time". This is where the mandatory certification of trainers offered a positive impact on society. The hired trainers at this gym were able to give clients useful and accurate information regarding health, and led them to "culture a good relationship with food". The professional trainers were well educated in both the physical act of how to work out properly and in proper dieting and lifestyle techniques for a healthier lifestyle.
Members of society both wanted and needed this expertise after being forced to stay inside their homes for so long. Manager Tyler Booth says that the business saw "an increase of over 100 clients'' when the business opened up during the pandemic, which for a gym of such small clientele is a massive increase. Since they implemented the innovation, they gained about 200% more clients, quantifiably, compared to when they first opened the gym. Furthermore, they strived to develop a stronger connection between the trainers and the clients, by allowing the clients to contact the trainers at any time, inside or outside the gym, regarding any questions or concerns they may have about themselves. Additionally, the gym benefited both the environment and society by becoming more sanitized and clean in response to the panic of COVID-19. Booth assures that the gym wants what is best for its members, and wants them to feel safe in the place where they come to work on themselves.

Interview
Tyler Booth, Manager
Keep this story going! Share below!
Hometown Health and Fitness
Hamilton, NJ, US
Business Website: http://www.hometown.fitness/
Year Founded: 2017
Number of Employees: 11 to 50
Hometown Health and Fitness is a small, local gym to the residents of Mays Landing in Hamilton, New Jersey. It provides their clients with physical training through effective workout plans and expert instruction from their personal trainers to meet their fitness goals. They were recognized the Best of the Press in 2018 and 2019 as the best gym in all of the southern part of New Jersey.