Fruits for Healthy Lifestyle
Playa Bowls
Overview
Playa Bowls is a new generation innovative business model which is based on sustainability. It includes utilizing explicit biodegradable material, innovations, and services to maintain the business in the greenest way possible. The company provides victuals made out of exotic fruits in an artistic way to improve the well-being of individuals. The mission of the company is to lead communities in healthy, environment-friendly and sustainable living.
Authors
Vivek Patel
Riddhi Kanoongo
Amira Boykins
Nishil Shah
School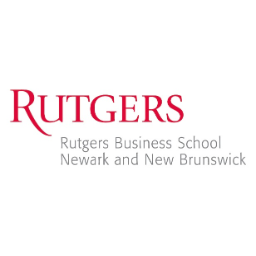 Rutgers Business School
Professor
Sharon Hellman
Innovation
"Playa Bowls is all about revolutionizing the way we eat food, no chemicals, no artificial flavors. We like to innovate new fruit bowls with bases like blackberries, acai, raspberries, peaches. We also offer seasonal bowls which cater to customers who like enjoying different fruits in different seasons." – Vivian Phung
Everything began in 2014 with the vision of co-founders Robert Giuliani and Abby Taylor to live a Healthy Lifestyle. The company utilizes numerous methods of innovation to concentrate on its feasible and sustainable plan. Along with their commitment to providing healthy foods, the company also strives to protect the environment by using biodegradable ECO bowls, spoons, lids, and straws made from corn plastic, to reduce their environmental footprint. According to the company website, to decrease waste, they joined with local organizations and homesteads who gather organic waste for treating the soil and increase effectiveness by chipping away at inefficient reusing solutions. "Easy on the eye, gentle on the earth." The company is building stores with 50% reclaimed and refurbished materials, also designs unique store interiors from it, and last but not the least, they are exploiting energy techniques as all of their locations are powered by 100% LED lighting technology.
The three UN Sustainable Development Goals that their organization links to are: 3 - Good Health and Well-Being, 9 - Industry Innovation and Infrastructure and 12 - Responsible Consumption and Production. Playa Bowls is definitely making a substantial impact by offering healthy and high-quality premium food. By using environment-friendly products and methods the company is also benefiting the environment in numerous ways. In addition to being health-conscious, Playa Bowls is also environmentally-conscious. All of its spoons, cups, and bowls are plant-based making it safe for Mother Nature. The store has reclaimed wood and tin and the trim of the building itself is made from reclaimed wood.
"Even if (things do) get littered, it has a lot less impact on the environment than say plastic or Styrofoam," Giuliani said.
Artistic Healthy Fruit Bowls with full of nutrients
Inspiration
Abby, one of the co-founders, experienced childhood in Ocean Township surfing the shorelines of Monmouth County, while Rob grew up surfing in Ocean County. They were propelled by pursuing summer and surfing on excursions to Panama, Costa Rica, Nicaragua, Puerto Rico, California, and Hawaii. With inspiration from these locations, they decided to create their own healthy recipes and began with a pop-up stall that turned into a huge success. What started with two blenders working around the clock, walks up and down the beach with samples, fliers, and extension cords running out of an apartment, has become something innovative.
Playa Bowls offers healthy and delicious fruit bowls using premium ingredients and bright colors. The story and the creative brand are inspiring people to live a healthy lifestyle. They strongly believe that they will continue to be innovative by combining familiar fruits like strawberries, blueberries, mangoes with unfamiliar ones like acai and pitaya. Vice president Gary Moss proudly claims, "The combination of traditional and nontraditional fruits is a refreshing, healthier alternative to more familiar meal choices." In addition, since the CEO of Playa Bowls is very young, it sparks the interest of many individuals who want to be part of a business model that is novel and ingenious.
Overall impact
"As you all might have noticed the company logo is a Pineapple, which in some areas in the south symbolizes an expression of "Welcome" which means that people can gather in our environmentally friendly stores and feel like home." – Vivian Phung
Community and community building have been themes of this company since Day 1. With the goal of strengthening the community around their stores, they've launched the "Happenings" page on their website, where people can keep up with all events Playa in their area. Their stores are designed to capture the beachy vibe of the surf culture that inspired the company and each Playa Bowls location has its own vibrant look and represents city culture around it. Romona Schatzer, Playa Bowls' only artist, has painted all of the stores with anchors and beach scenes unique to each location which can be an attraction to new customers. The location in Newark City, NJ acts as a great place for nearby college students to hang out, relax, or study. The healthy treats cater to all ages, cultures and there is a product for every meal be it breakfast, a healthy lunch alternative or a chocolaty dessert.
The long term goal for Playa Bowls is healthy eating versus fast food. By serving alternatives to fast food it benefits the business and society. Essentially, they want people to be educated about what they're putting into their bodies, and how it affects them. Society benefits because eating healthy makes people healthier and have fewer medical issues. Fast food slows people down and causes them to be less active and motivated. Playa Bowls is giving people energy to function throughout their day. In the end, the business will be known for serving healthy food and caring about the well being of their customers.
Their short term goals have an impact on the business, environment, and society. These goals include expansion and solar panels. By expanding the business into a larger market, importantly, more people are exposed to a healthier diet. New stores will continue to be built with recycled products and use biodegradable materials which detracts from generating additional waste. Additionally, it likewise utilizes fewer materials to create while utilizing less energy. Despite the fact that they are paying somewhat additional costs for the biodegradable materials, it is justified for the positive impact it has on the environment. They're still looking for more ways to be an innovative and environmentally conscious company. To encourage the company to become more environmental friendly Vivan said: "I have put in a suggestion to install solar panels to power up the stores." which would preserve energy usage.
Business benefit
As Playa Bowls continue to open new stores across the country and hear from the community about how important online ordering is, they decided that it was time for a complete overhaul of their digital ecosystem. The main priority in the redesign of their website and coming up with an online ordering system is to represent, as close as possible, the same visual experience that a Playa customer would feel if they were in one of their physical locations. Playa Bowls crafts every bowl from the freshest and highest quality ingredients. They also educate people about the benefits of these incredible super-foods. This will attract Playa to build up a loyal customer base which would help sustain profits. Customers unquestionably welcome an organization which is straightforward, friendly and gives premium quality food, so they would stay faithful to Playa Bowls because of Playa's commitment to being healthy and sustainable.
Playa Bowls started from a makeshift pop-up stand to is now expanding to many stores across the United States. They provide fruit bowls that are an art in its unique way. This interesting idea enables the organization to pull in customers that really want to be a part of the healthy lifestyle and to making this establishment popular. As the business was growing, it flourished into 65 stores with over one thousand employees and their expansion goals are to have 80 stores by the end of 2019. The store we visited is in a very diverse educational area where 80-90% of employees are college students which creates the store's lively and culturally diverse environment. This friendly atmosphere attracts more and more customers. By and large, the business started with an umbrella stand and now has turned into a very successful franchised company by offering a variety of food items, refreshing drinks, and merchandise. This will lead them to obtain even greater achievements.
Social and environmental benefit
Playa Bowls innovation helps their own business, but also benefits nature and society in general. These innovations are helpful since they are sparing the world's resources by reusing them. Additionally, by making the containers biodegradable and by composting, they are enabling the growth of new items without damage. This directly affects society since it decreases the measure of waste generated. Additionally, the materials utilized in their store are innocuous and natural and also positively benefits the environment. Playa Bowls is also proud to encourage people to recycle. When we asked how they encourage people, Vivan told us the following, "Yes, we are proud as a company that we have a unique way to offer discounts. If a customer brings a Playa Bowls bag from his previous purchase at the store he can get a discount on his purchase. This approach not only encourages recycling among the employees but also among the customers."
Playa Bowls makes sure to give exceptional consideration to their customers' well-being and ensure that every one of the items used in their store is clean, organic and healthy. Playa Bowls tries to emphasize the significance of healthy eating by advertising that they have no additional sugars, no additives, and everything is made from fresh fruit. In particular, what the business is accomplishing for the UN Sustainable Development Goals is to make foods without adding sugar, synthetic concoctions, and no preservatives. Moreover, the company attempts to reuse and be environmentally friendly. Every one of these elements significantly influences the earth in a positive and favorable way.
Interview
Vivan Phung, Regional Manager
Keep this story going! Share below!
Pyala Bowls is New Jersey's finest health food shops specializing in Acai Bowls, Pitaya Bowls, Juices, Smoothies, and Chia pudding bowls, serving to the people for a Healthy Lifestyle.