Fruit for All
FruitStop LA
Overview
We create locally sourced and exotic fruit bowls and juices served in biodegradable packaging at affordable prices. Our goal is to create a healthy option for the people of LA sustainably. We try to promote a positive impact on our environment and promote people's health.
Author
Alyssa Chudy
School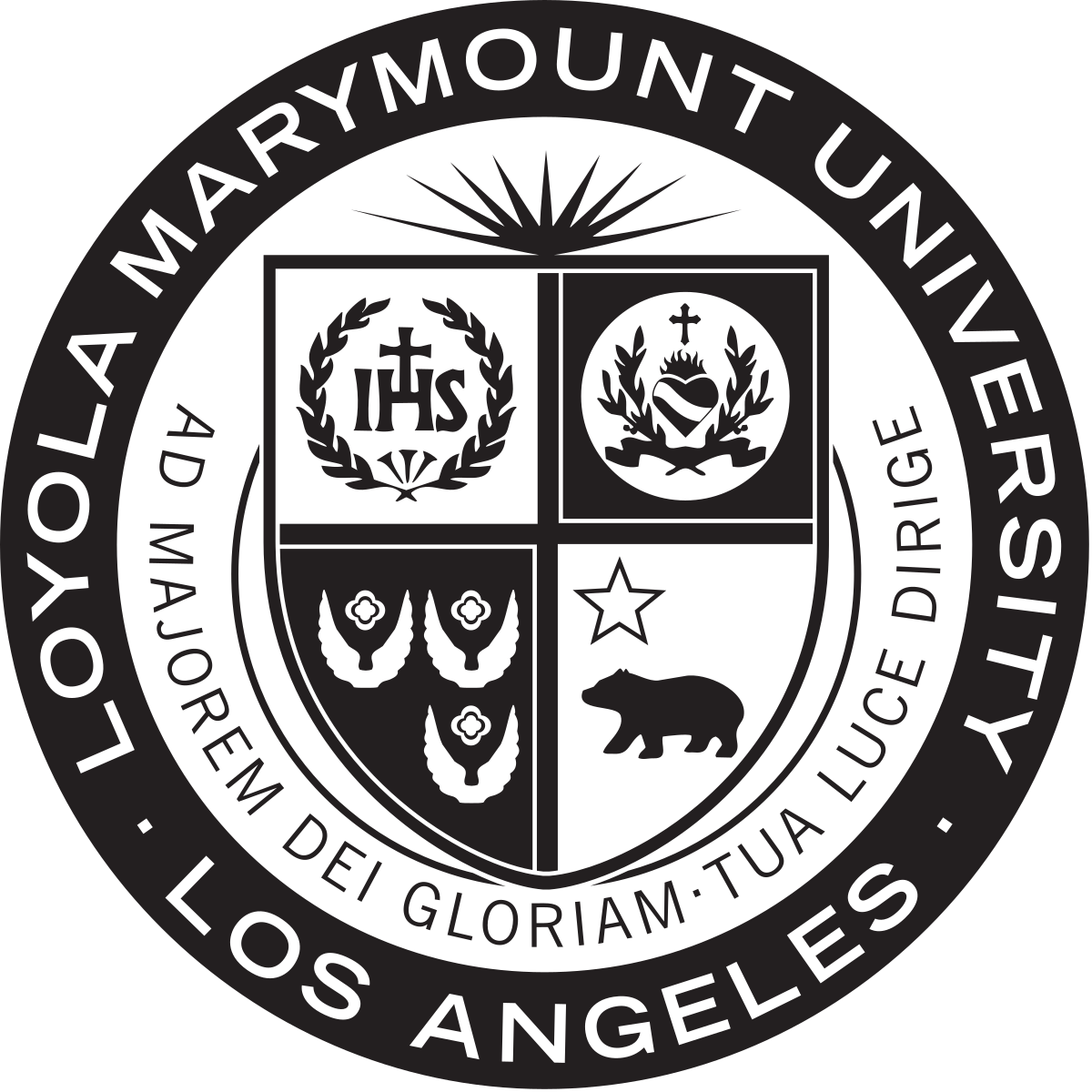 Loyola Marymount University
Professor
Jeff Thies
Innovation
Fruitstop creates healthy and fresh fruit bowls and juices at affordable prices in biodegradable packaging. As a company their goal is to bring a healthy option to the people of LA while promoting sustainable awareness. Using biodegradable packaging in both the bowl containers and juices as well as utensils, Fruitstop aims to create minimal plastic waste as possible and show our consumers how easy and normal the use of these products are. We aim to promote and spread awareness of zero waste consumerism and the use of alternative biodegradable/sustainable packaging. Jeannette and her husband Adrian own and operate Fruitstop that aim to bring a fresher and more nutritious option to the community of LA. I specifically talked to Jeannette about Fruitstop and her ideas and goals behind creating the company. She explained to me how she wants to promote a healthier food option with as little environmental impact as possible. She expressed to me how she wants to show her customers that Fruitstop is a company that cares about the health of both her customers and the environment. She stated, "The food we put into our body is extremely important. Food is our fuel and energy and we need to feed it the best nutrients we can. What better way than what Mother Nature gives us? I find that sometimes healthy food is not always accessible to people. That's the main reason and one of my biggest drives in creating Fruitstop, to provide a healthy alternative in an easy, quick, and affordable way."
Inspiration
Talking to Jeannette about her inspiration for Fruitstop she explained that growing up she loved food trucks and stands and was always going to various food fairs. She stated, "I would chase after the food trucks! Being from LA, I've grown up with food carts, it's a part of our culture. I loved the elotes especially! Many of my favorite stands, I knew their schedule by heart and actually became familiar with a lot of the owners. Food has always been a central part of my life. I come from a hispanic and asian family and food is equally prevalent in both cultures." Living in LA myself for about four years, I also became supportive and addicted to the food truck culture that is a big component of the food scene within LA. My love for a food fair up in north Hollywood specific is how I came to meet Jeannette. I was a major fan before asking if I could join the team and help them build as a brand. Continuing on in our interview, I proceeded to ask her about how she came to choose a fruit based company versus something else. Jeannette explained to me that although she loves going to food fairs and festivals and many other events, she always felt that something fresh and nutritional was missing. I, being a festival goer myself, agreed that most of the event food options are not the healthiest. Jeannette wanted to change that and stated, "Nothing beats the energy and freshness you feel after drinking a fresh juice or eating a fruit bowl on a hot day in the sun. Fruit brings you just the right amount of sugar and sweetness you crave but with better nutritional value. It's nature's candy!"
Overall impact
I asked Jeannette about what impact Fruitstop has had in the LA community and she explained that although they are a small business, they have started to create some waves. I asked her to explain this further and she stated, "When I started Fruistop I was afraid of street vending in general. To be honest, I am more of an introvert and the thought of having to put myself out there on the street to sell my product terrified me. I would stress out about the idea of people not liking my idea or our products or getting hate from my friends or family, the list goes on. However, when I thought about my motivation for bringing a healthy alternative to the community of LA I got over my fear." I then inquired more about the impacts she feels Fruitstop has had on the community. Jeannette explained that at the beginning it took a while to get some social media following and events to book us. She explained that a few people called their fruit cart a "glorified Mexican fruit stand" and were not the most accepting. However, after attending a few events they started to pick up some following on social media as well as fans, myself included, that recognised their goal and purpose. Jeannette then explained that once they started becoming regulars at certain pop up locations, they began to have regular customers that relied on them for a healthy snack option during their work breaks. Jeannette even expressed that some of the businesses they would park in front of would then hire them for company or private events to promote a healthy option to their employees or event goers. She then explained that Fruitstop became a key member in some communities at their weekly street fair where community members would come for live music and fresh fruit. Jeannette explained to me that one of the best feelings is seeing a familiar happy face come visit the cart, to her that means she's made some impact in the LA community.
I asked Jeannette about her ideas of how Fruitstop could impact LA long term. She explained that she hopes Fruitstop is an example of how healthy options can be accessible, affordable, and sustainable. She hopes that it becomes an example and an inspiration for more businesses to switch to biodegradable packaging and products and promote minimal food or plastic waste. I do feel that our current generation is paying more attention to their plastic and single use waste consumption and finding ways to minimize that impact. Working at Fruitstop I started to witness some regular customers bring their own mason jars or containers for us to pour the juices in.
Business benefit
Continuing on in our discussion, I asked Jeannette what she thinks helps differentiate her business from others to benefit their company and she said that it is the combination of creative, photogenic, fresh fruit bowls and biodegradable reusable products that have brought them the success they have today. The combination of something made by nature and while aiming to minimally impact the environment is what Jeannette believes draws their customers to them. She further explained that on social media they try to showcase how fresh and authentic their products are as well as how friendly and real they are as a couple. She explained that she wants her brand and her products to be as real and genuine as the fruit they hand select every time they go to the market. She also explained, "I think our approachability and genuine energy helps new customers come and check out our products. Our clear message and branding is what allows Fruitstop to be what it is and be accepted to the communities we go to. Our employees' genuine personalities bring better energy into our work environment and when everyone is happy we work better, our bowls look better, and more importantly our customers are happier. Our mission, employees, and products as a whole is what benefits Fruitstop to be what it is today."
Social and environmental benefit
Talking with Jeannette about Fruitstop I see her goals in trying to implement a healthier food option to the people of LA. Throughout our discussion, Jeannette has made it clear that her main goal and purpose with Fruitstop is to promote a clean, affordable, and easy healthy food option for her customers. It was evident that she genuinely cares about the health of her customers as well as the impact her business has on the environment. She explained to me that before starting her business she asked the people around her if they felt they had an accessible healthy option in their community to turn to, majority said no or not one they could think of. She then thought about the events and festivals she has attended and realized that the majority of the food options provided are considered fast food. In my own personal experience, I have attended many festivals, raves, and over events and found that as a generally healthier eater, many of my options are limited or obsolete. Witnessing first hand Fruitstop change that availability to communities or attendees, brings forth the possibility of healthy food option availability as well as awareness of sustainable products. Companies such as Fruitstop are a leading and growing example of successful sustainable businesses aiming to better the health of their community and their environment.
Interview
Jeannette Herrera, Owner of Fruitstop
Keep this story going! Share below!
Fruitstop is a business aiming to bring a healthy and affordable option to events and pops up around LA. Their goal is to bring a healthy, quick, fresh snack option sourced locally and aiming to create as minimal waste possible.