From Waste to Vegetation
Rust Belt Riders
Overview
Rust Belt Riders (RBR) collects food waste from different organizations and people and converts it into living soil, which is rich in essential nutrients. Their aim is to incite change through their soil production, educational outreach programs, and business waste management consulting services. Rust Belt Riders strives to create rewarding employment opportunities to people in the community by continuing to grow as an organization.
Authors
Dharani Kalyana Raman
Aryan Bhatia
School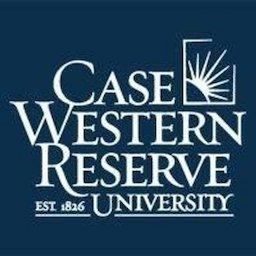 Case Western Reserve University - Weatherhead School of Management
Professors

Chris Laszlo
Michael Schwartz
Megan Buchter
Innovation
Rust Belt Riders is a food waste diversion and living soil creation organization created by co-founders Daniel Brown and Michael Robinson, who were interested in the role of food in protecting the environment and creating new jobs in and out of the food service industry.
Rust Belt Riders had a modest start with just two employees: the co-founders, who would ride their bikes around Cleveland collecting and diverting food waste. From there it has grown to be a considerably larger organization that provides jobs to locals in the community. RBR is now behind multiple ventures to create positive change. In addition to the diversion of food waste and creation of living soil, they conduct education and outreach programs regarding sustainable consumption, host zero waste events, and even provide consulting services to companies in waste and supply chain management.
Their daily operations involve "picking up food scraps from a couple 100 businesses across the region and then delivering that to community gardens, urban farms, and compost facilities to be converted from food scraps to healthy soil."
RBR supports two of the UN Sustainable Development Goals. Firstly, they are involved with the Goal 12: ensuring responsible consumption and production patterns through their creation of living soil, which is produced through diverted food waste. This soil is enriched and results in better produce. The second goal they achieve is Goal 8: productive employment and decent work for all, which is achieved through their employment of locals and payment of fair wages including equity in the company.
Co-founders, Daniel and Michael, working on their living soil production from food waste
Inspiration
Both Daniel and Michael had backgrounds in community building; Dan was working in community development, while Michael had a background in community organizing. The core of their inspiration comes from their being "really interested in the role that food could play in supporting public health and protecting the planet." Before creating Rust Belt Riders, both Michael and Dan were working other jobs in the food industry. The growing interest in farm-to-table food as well as their interest in community gardens inspired Daniel and Michael to bring Rust Belt Riders into existence in 2014. People really want to know where their food was coming from, and the co-founders wanted to take it a step further and answer the question, "why don't people care about where their food waste goes?"
Both Dan and Michael started a community garden in 2011, and they decided to collect food waste generated from restaurants that they were working at and the ones that their friends were working at. They used this food waste to produce soil through the community gardens that they were working with.
Overall impact
Rust Belt Riders helps the community by providing jobs for the people living in it. They also work to educate the communities they work in about the harms our current consumption practices are causing and ways in which we can decrease that harm. Educating the community now will lead to environmentally friendly and beneficial behaviors being ingrained in the daily habits of future generations. By continuing to operate and potentially expand the business in the future, the long-term benefits of this innovation are that each household will eventually have a positive handprint instead of a negative footprint. This will come as a result of them spreading awareness about sustainable consumption patterns which, once adopted, will over time yield positive results.
The creation of living soil and diversion of food waste from landfills also leads to the reduction of greenhouse gases. These diversion initiatives will also lead to a healthier environment in the long run. Living soil also results in better produce. The diversion of food waste and the creation of living soil are carbon-negative activities.
Rust Belt Riders also works with large organizations to implement zero-waste initiatives. In the short run, this means that there will be small decreases in the waste produced by large organizations. However, over time, we can expect to see these practices being adopted for more and more events and across more organizations. Together this will incite a large-scale change in the health of our environment.
Business benefit
Rust Belt Riders' main source of income is through the soil they create from the food waste they collect from different organizations in Ohio. They also generate revenue through their consulting business, wherein they conduct zero-waste workshops with large organizations across a range of industries such as food and drink, educational institutions, offices, product companies, healthcare, and venues. They also help communities organize events with zero waste.
Rust Belt Riders takes good care of their employees by providing well-paying jobs through their employee living wage program. Dan mentioned that the employees receive equity from the company, which serves not only to increase their wages but also to motivate them to incite positive change within Rust Belt Riders and their community. Rust Belt Riders plans to continue working through the Rust Belt of America, thus creating more jobs and generating more revenue. They are determined to focus on the smaller cities such as Cleveland in order to create stronger change.
Social and environmental benefit
Rust Belt Riders positively impacts society through numerous means. Firstly, Rust Belt Riders provides location-based jobs; that is, they look to provide employment to people in the area rather than to non-local applicants. As stated previously, all of their employees are compensated well for their work as they are paid a living wage. By creating these jobs for individuals in the community, Rust Belt Riders is "creating wealth in communities that are historically divested from."
In addition to the positive benefits provided to society, this organization also benefits our environment through their wide spectrum of initiatives. Rust Belt Riders is involved in regenerative agriculture practices. They are a carbon-negative company, which means that by the very act of conducting their business, they are helping the environment rather than harming it. This is possible as soil sequesters carbon. In addition, living soil retains moisture much more effectively, and their soil creation aids in the mitigation of heavy metals that are present in soil. Finally, they work to remediate land and aspire to fix the food system and lift it out of its current damaged state.
Daniel and Michael are "systems thinkers," so if there was one thing one could take away about Rust Belt Riders it is that "[they] see the role that food plays in the larger ecosystem, and [for them] it's about how [they] can affect the most change using the most novel solutions. For [them] it's the capturing and diversion of food from going into landfills which can have an enormous ripple effect of change."
Interview
Daniel Brown, Co-Founder
Keep this story going! Share below!
Rust Belt Riders is an organization that is dedicated to diverting food waste from landfills; the waste is then composted or used to create living soil. They educate the local communities about food waste and sustainable practices. Additionally, they provide consulting services regarding zero-waste initiatives to large companies.