From Trash to Treasure: Upcycling Jeans from St. Petersburg
Rishi
Overview
Rishi is a sustainable clothing brand founded by Margarita Reznikova, an entrepreneur in St Petersburg. Margarita employed between 3 and 7 people to create sustainable clothing under the brand Rishi. Their brand concept, based on reusing former clothes to create new ones, is called upcycling. The purpose is to make new products without using any new materials, and according to Cosmopolitan, it was the first Russian company to use this business model. This business is thus sustainable in two ways- it aims to have green cloth production by using materials that already exist and also to change what fashion is today in its customers' minds by creating unique, timeless, and solid clothes. The business was founded by Margarita Reznikova and her associate Julia Kisseler in July 2020, and just after a month, the first collection launched in August 2020. The Rishi brand developed quickly. Their business is just one and a half years old when writing the story. The brand has its website and retail shops in Moscow and St Petersburg, almost 3000 subscribers on Instagram, and several publications have written about them.
Author
Axelle Guichard
School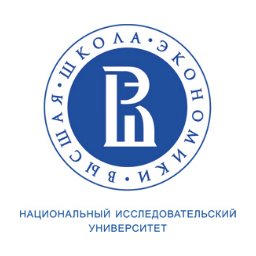 National Research University Higher School of Economics
Professor
Ekaterina Ivanova
Innovation
Rishi is not the first company in the world to base its business model on upcycling principle, but it is the first one in Russia. Upcycling a product means using an already existing article to create a new one with another idea. For example, the most popular product of Rishi is the Corset formed from old jeans. 'Upcycling' is a mix of 'recycling' which means giving a new life to another product; 'Cycle' refers to a circular economy, and the prefix 'up' refers to a positive, upward movement. This business model creates a positive environmental impact. As Margarita told us, "Upcycle, especially in the patchwork style, can still solve production problems." As a reminder, to create a new pair of jeans, between 7,000 and 10,000 liters of water are consumed: with upcycling, no water is required. But this business model contributes positively to fashion, and indeed clothes are mainly created with patchwork, which is stylish.
The innovation came from the fact that Margarita couldn't find on the Russian market what she wanted, sustainable clothes, so our Hero decided to create them herself. With her colleague Julia Kisseler, they received the help of the Center for the Development of Entrepreneurship Support in St. Petersburg. Step by step, Margarita and Julia created collections, found raw materials, developed their communications and their distribution channels. To find jeans, they have different options: flea markets, vintage shops, but they also collaborate with charities and recycling companies, and they collect their clients' jeans and shirts against sales on their purchases. The production itself is also an innovation. According to Margarita: "We immediately began to introduce good environmental habits in our production." Everything is local indeed, produced in St Petersburg. Except for communications done remotely in Sochi. Since it's a pre-order model, there is never any overproduction. Finally, they do not limit themselves to the production of sustainable clothes. They also organized a clean walk in St Petersburg and workshops to teach people how to upcycle their clothes and give a new life to their belongings.
Inspiration
'In general, Initially, I am not an entrepreneur, I am a fashion designer and technologist, and I only had clothes and clothes in my head, something wonderful to create, and so on.' Our hero is not an entrepreneur, but Margarita still decided to produce a clean clothing brand. During the interview, Margarita talked to us about other producers of upcycled clothes, which inspired her. Rishi is purpose-driven to be sustainable. Margarita tries to be as sustainable as possible during all the production processes, from collecting raw materials to packaging. And she tries to be as transparent as possible on all the stages of the production process. As Margarita explained to us, this transparency is particularly essential to justify the price of the products. We could see that our hero, Margarita, is concerned about the climate. The fact that the planet's resources are limited implies that we need to find alternatives to our production and consumption of clothes.
Overall impact
For our hero, local communities are significant. Margarita hopes to have a positive impact on them. As Margarita told us, 'She thinks she has a positive impact in St Petersburg because there are not a lot of sustainable and slow fashion brands in this city.' She hopes her brand Rishi becomes an inspiration for others and finds their businesses. While also to be more sustainable in their existing businesses, and implement separate waste collection: 'I think that we are a great influence because there are not many such organizations in St. Petersburg, indeed, which can be listed on the fingers[…]. Well, it turns out, this is some positive influence.' The team is organizing sustainable actions in their local community, such as the clean walk and the workshop where they taught people how to upcycle their clothes. According to her, informing people creates a positive impact on the community. Finally, she also hopes to have a regional influence. Indeed, she was in Tyumen (which is almost 2800km from St Petersburg) in August 2021 to talk about sustainability. Finally, she would love to have a global impact. For example, to pick up used jeans from other countries for her production. Margarita would love to implement Rishi on the international market, and she has already started it with Finland. 'In general, the strategy was, of course, to enter the foreign market. This year, for example, we started, and Margarita found a girl herself, to expand in Helsinki, Finland.'
Business benefit
Innovation is the foundation of a business, and upcycling clothes is what Rishi is about, which benefits the firm. More specifically, the innovation created new jobs. Jobs, beneficial for the employees because they can learn a lot from the founder, and they are working in a respectful environment. The innovation allowed Rishi to have revenues, to develop its products in Russia and in new markets, especially in Finland. Moreover, the innovation is popular: magazines are writing about it, attracting new customers, creating a new flow of revenue, and allowing Rishi and its founder Margarita to invest in new products, new infrastructures, or hire new employees.
Social and environmental benefit
The innovation is thus beneficial to society because it promotes cleaner clothing production, which is important knowing that the textile industry is the second most polluting industry. Moreover, Rishi addresses several Sustainable Development Goals, decent work conditions for everyone, sustainable cities and settlements, responsible consumption and production, and fighting climate change, which implies positive societal and environmental benefits. Their production directly relies on consumption, climate change, terrestrial ecosystem, and marine ecosystem SDGs because they promote clean production, a production that is not harming any ecosystem. They are thus not taking part in global warming because Rishi is not producing any raw material. Moreover, they want to change the consumption process in the end. The objective is not to buy clothes in abundance, but to buy less and necessary and excellent quality products. Internally, they follow good environmental habits as sorting waste, which is still not a widespread habit in Russia. We still want to underline that our hero was aware of the limitations of her business. Margarita wants to be as sustainable as possible. Margarita wants to be as sustainable as possible. She also knows that she cannot be sustainable on some points right away and was proud to tell us that the association, all goods calculate their sustainability after one year of production and found that they were very sustainable. Moreover, Margarita is also working on eliminating illiteracy because she hires young people in difficulties those not recruited elsewhere, thus sharing her knowledge with them.
Interview
Margarita Reznikova, Founder and creative director
Keep this story going! Share below!
'Rishi is a brand with a "sustainable" policy, the peace of work of designers from St. Petersburg, whose core values are unique and fashion-unaffected design, comfort. The realization that the lights industry is one of the most harmful industries for our planet leads to the search for new solutions to create a more environmentally-friendly fashion environment. Rishi stands for clothes without an expiration date, and it calls for a conscious attitude towards the purchase and consumption of wardrobe items.
One of the main directions of Rishi's activity is upcycling. They create new clothes from obsolete items, use a fresh, creative approach to each product. The brand considers it extremely important to have its production not run for low cost, sacrificing the quality of tailoring and material. Having mastered the methods of patchwork and appliques, we create our unique products with an unusual pattern. Upcycling products are unique and special like people. The patchwork pattern in each unit is done differently and plays with different colors.
That is how a company describes itself on a website:
"Rishi is the personification of caring for nature and ecology. It is from nature they draw inspiration for collections. Play of colors in the sky during sunset, colored stones on the beach, a foggy walk in the mountains. Early, fresh, quiet morning in the forest. Nowadays, natural colors and natural fabrics are becoming more relevant than ever. Conciseness, smart-casual style are the basics of reasonable consumption. Such clothes will not go out of fashion and will be the basis of your wardrobe. In 'Rishi' clothes, you can relax in nature and solve the daily affairs of city life. Comfort is the key to peace and self-confidence. Playing with femininity and free forms, we create unique designer products in which you will feel comfortable, relaxed, elegant".