Kasvisten paratiisi From the Soil to the Body and Mind
Authors
School
Professor
Global Goals
Keep this story going! Share below!
Summary
By providing soil, gardening education, and seeds for a garden plot, Kasvisten paratiisi contributes directly to the UN Sustainable Development Goals of Good Health and Well-being (SDG3), and Responsible Consumption and Production (SDG12). By helping customers plan and build their garden plot to be as sustainable and high-yielding as possible, Kasvisten paratiisi contributes to building more Sustainable Cities and Communities (SDG11), helps with Climate Action (SDG13), and in sustaining Life on Land (SDG15).
Innovation
Kasvisten paratiisi makes gardening easy, fun, and sustainable. Through their guidance, one can build their own garden that produces a harvest of up to 30-50 different plant and vegetable species. The combination of different species has been selected so that they support each other's growth taking advantage of the different growth cycles which they each follow. Rauno's (Kasvisten paratiisi own Wizard of Cultivation) innovation relies on a mixture containing a combination of a certain type of limestone and manure.
How does this turnkey business work in practice? After the needs of the customer have been identified, Kasvisten paratiisi helps plan a garden according to those needs. The customer will receive information and tools on how to make their gardening plot plentiful for delicious veggies: seeds, soil, and the expertise of Kasvisten paratiisi will be provided. Anyone can become a free-time farmer of their crops, and enjoy local, clean, non-toxic vegetables from their own garden.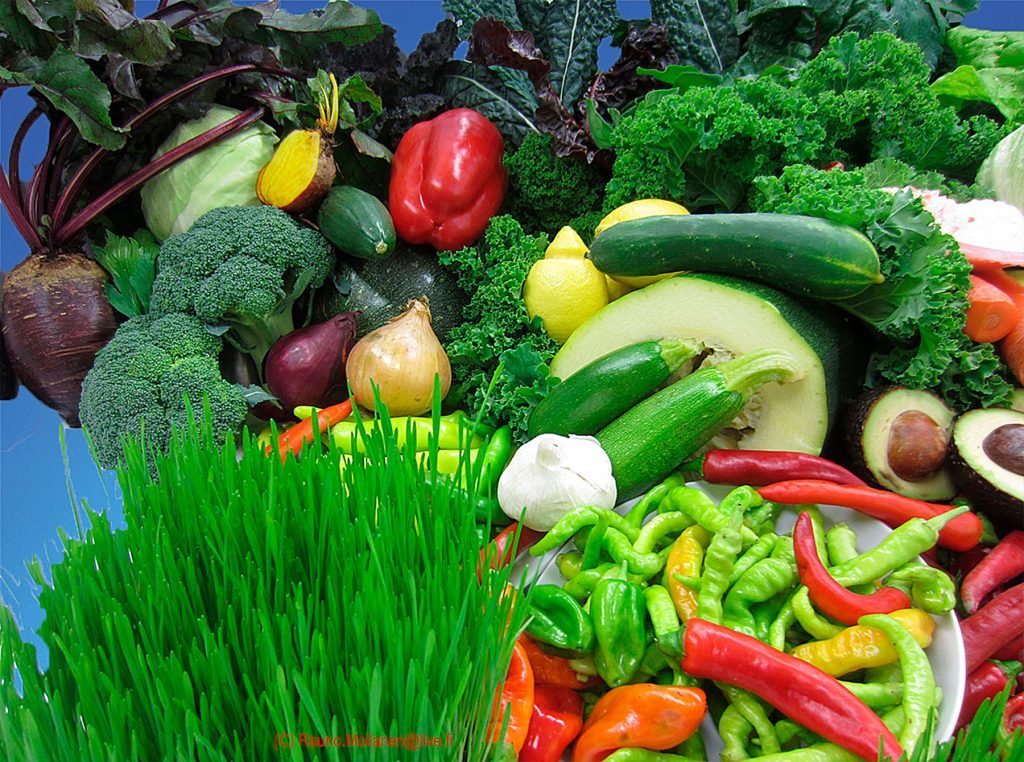 Inspiration
In 2012 Rauno owned a garden plot in Helsinki and was almost self-sufficient when it came to vegetables:
"I got a gardening plot in Helsinki. It was 2012, and it was in really bad shape. It was very hard clay, and I decided that I had to do it my way, because there wasn't a book on how to do it on a smaller scale. I had to redo a piece of land about the size of 100 square meters. It was a lot of hard work at first, but then found that limestone and lots of manure from animals and compost, would do the work for me!"
He had learned about agriculture, and you could say that he was an expert in growing vegetables and herbs without any pesticides. He started noticing that his friends were always getting the flu and he almost never got sick. He then started connecting the dots and thinking if the reason was in dietary habits and lifestyle.
Inspired by producing healthy vegetables without any pesticides to promote wellbeing, Rauno started to teach his nearest on how to plan their garden and easily care for their crops. Needless to say, this idea was so popular that now Kasvisten paratiisi is a global business that helps families and communities to stay healthy, be self-sufficient, and lead a sustainable lifestyle.
Overall impact
Kasvisten paratiisi offers organic gardens by turnkey to people and organizations. The results have been remarkable, especially when improving customers' health and life. As customers get completely organic vegetables from their own garden, they eat healthily and save money on food.
However, the results are not only beneficial for single customers. By utilizing their technique Kasvisten paratiisi helps to sustainably manage forests, combat desertification, halt and reverse land degradation, and combat loss in biodiversity.
Whilst Kasvisten paratiisi mostly operates in Finland, the company has also launched global projects in Kenya and in Spain, to name a few. The impact in Kenya has been beneficial for the whole community since the gardening plots serve more than one family, and the locals are able to harvest so much food that they can sell it further on and receive economic growth while doing so. The long-term target is to help people all over the world to grow organic food in their own garden.
Business benefit
All of this started as an idea of producing clean food for Rauno's friends. When the business started, it did not need any external funding. The demand has since been so high, that Kasvisten paratiisi has acquired many customers. At the moment, the company has not made any profit due to early-stage business activity and partnering with a log house company in order to promote their company.
The business is currently small, with only two permanent employees. In their projects, Kasvisten paratiisi mostly collaborates with volunteers and customers. In their projects overseas they have collaborated with local cultivation gurus. Now however, Kasvisten paratiisi is planning on expanding their business all over Finland and later on expand their global functions even further.
Social and environmental benefit
Even though Kasvisten paratiisi is a fairly new company, with a small team of only two members, they have still managed to create a business model that benefits people around the world. Because Kasvisten paratiisi has come up with their own innovation of how to use limestone and manure, they have managed to build gardens that grow rich with food and are beneficial for both the environment and community.
Socially, Kasvisten paratiisi is teaching people to be self-sufficient when it comes to producing their own vegetables. Environmentally, Kasvisten paratiisi has started a new project with a "Life on Land"-type of garden, where they plant flowers and other plants during different times and in different spaces during summer, to promote biodiversity. This helps with producing better soil and the whole garden is in harmony. In addition, since commercial farming emits harmful chemicals in the air and into our soil, the technique Kasvisten paratiisi uses allows growing crops without any pesticides and therefore help protect the environment.

Interview
Rauno Moilanen, Wizard of Cultivation
Business information
Kasvisten paratiisi
Espoo, FI
Year Founded: 2020
Number of Employees: 2 to 10
Kasvisten paratiisi provides gardening solutions by turnkey. They have a unique way of using a combination of limestone and manure to make the crops flourish.