From the Oceans to the Streets - Sargassum Seaweed Footwear
Renovare Ocean
Overview
Renovare Ocean has innovated the traditional shoe industry of León, Guanajuato, a Mexican city whose economy has relied for years on manufacturing shoes. With the objective of making a contribution to solve the sargassum seaweed problem in the Mexican Caribbean coasts, the company researched the material and identified that it could be used as a polymer in the creation of soles for footwear.
Authors
Itzel Villarreal Maldonado
Dewayne Musgrave
Verónica Elizabeth Salas Tejada
Maricruz Gutierrez
School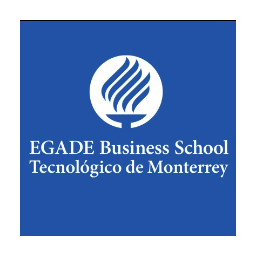 EGADE Business School Tecnologico de Monterrey
Professor
Alejandro Rios
Innovation
Renovare Ocean is a Mexican company committed to the environment. It is located in León, Guanajuato. The founders, Jorge Castro and Mario López, were motivated to make a reality of their dream to produce ecological footwear. This would be a disruptive initiative, using recyclable materials such as PET plastic bottles and organic sargassum seaweed waste to manufacture shoes.
During the investigation process, they discovered that in the Netherlands there were shoes being made with biodegradable vegetable skins. This turned out to be the parameter for their project. In the first attempts, the Renovare team used tree bark, newspaper, and tyvek paper, and with the support of a chemical engineer, they investigated how they could transform PET into a garment and identified the necessary machinery. Subsequently, they collected the sargassum seaweed and analyzed it at the laboratory for approximately 3 months, determining that they needed seven 600 ml PET bottles for cutting and 100 grams of sargassum seaweeds for the soles for manufacturing.
These shoes underwent 50 resistance tests to verify their durability.
As part of the shoe production process, the sargassum seaweed is collected on the coast of Cancun, it is dried and excess sand is removed, it is then transported to León to be crushed and integrated with the polymers (whether injected or molded). The seaweed is then incorporated with the plastic,and introduced to the injection machine. Renovare also innovated production in the market by changing the traditional glue made from soluble and integrated water-based glue in its processes.
It was in 2016 that they launched their first footwear collection, turning them into a business as part of the circular economy, where their product could be bought, used and recycled, becoming agents of change through a sustainable product.
Finally, these shoes are priced between 800 and 1300 pesos and as part of the firm's social commitment 10% of its income will be allocated to the Renovare Foundation dedicated to supporting social organizations dedicated to cleaning the oceans among others.
Inspiration
Jorge, one of the founders comes from a family that has been dedicated to the traditional production of footwear. His grandfather and father have worked for decades in the most important industry in León, Guanajuato. However, the curiosity of the entrepreneur led him, along with Mario, to question the status quo and transcend trying to revolutionize the industry:
"We shared many philosophies, we were young but we thought a lot about life, about what happened to climate change, why it rained more. Once we completed our studies at university, Jorge mentioned to me in a meeting: why don't we make ecological shoes? So 10 years ago, began. We had to investigate everything because at that time there was absolutely nothing."
Years after testing and marketing shoes made with recycled PET, the innovation did not stop. During 2018 they were invited to an acceleration workshop in which they learned about the sargassum problem. Not well known at the time but was having a highly negative impact on the Mexican Caribbean.
"That night we didn't even sleep, we immediately contacted acquaintances in Cancun to get sargassum. We investigated for 3 months and decided to put it in the sole of the shoes because we discovered that it can be used as a polymer. If we don't give value to those products that people think are rubbish, they will continue to be rubbish."
Overall impact
The general impact of this new product is mainly found in sargassum seaweed research. This is a problem that affected Mexican coasts for the first time in 2015, so it is recent that investments have been made for research and development. Renovare analyzed the properties of the material and identified that it can be used as a polymer. Identifying one of the first alternative uses for it, it is expected that in the long term this information can be used to reuse a greater percentage of the material, as well as to find different uses for it.
To date, Renovare has collected 3 million tons of sargassum seaweed that will be used to make 20 thousand pairs of shoe soles. That is, 20 thousand less plastic soles for disposal in the coming years, since the company's soles are biodegradable. It is expected that during 2019 a million ton of sargassum seaweed will reach the Mexican coast, however, there are few programs and incentives for the collection and reuse of the product.
The company has decided to use only water-based glues in its products, completely eliminating the use of solvent-based glue. They have even given conferences and workshops to other entrepreneurs, to invite them to join this initiative. This way, the employees who assemble the footwear are protected, as well as the consumers who use them.
However, the greatest impact of long-term innovation is the possibility of changing the paradigm of a traditional industry such as footwear. That is, it will prove that alternative and biodegradable raw materials can be used to make quality and high-lasting shoes that are both friendly to the environment, to the people who manufacture them and to the customers.
"Buying a pair of shoes, avoid 5 bottles in the ocean and remove the sargassum that is killing species in the sea. We avoid the deterioration of our planet Earth. "
Business benefit
Renovare Ocean as an initiative that has multiple business benefits. The demand for footwear in Mexico is estimated at 300 million pairs of shoes annually, of this amount 250 million pairs are manufactured in Mexico. This means that Renvoare has an ample total addressable market within which they can carve out their own market share and commercial niche.
For the production of Renovare Ocean footwear, there is currently an abundance of the raw materials needed for fabrication, in this case, sargassum seaweed. Per Renovare's research and development efforts, it is calculated that 2.5 million tons of this readily available natural material can make up to 20 thousand pairs of shoes. At retail prices between 800 and 1,200 MXN, Revovare Ocean will be able to generate gross revenue of approximately 20 million Mexican Pesos from the first collection.
Renovare's Management team is also considering the fiscal benefits that will be allocated to the company as 10% of these earnings will be designated directly back to the efforts being made to eliminate the ecologically unhealthy amounts of dead seaweed infesting the Mexican Caribbean coastline along with the state of Quintana Roo.
Social and environmental benefit
In addition to the financial benefits of the Renvoare Ocean's program, there is a direct positive impact as well. Currently, there are 200 kilometers of beachfront that are directly impacted by the sargassum seaweed pileup. The removal of millions of tons of material for the production of footwear not only benefits the tourism industry in the region but also creates an improved aquatic ecosystem protecting marine life.
Furthermore, there are circular benefits to the Renovare business model. There are 450 "Sargaceros" who are now employed and tasked with the removal of the dead seaweed from approximately 43% of the 41 tourist destinations along the Caribbean coast of Mexico. 4.5 million people work in the tourism industry in Quintana Roo alone, and the CONCANACO SECTUR warns of a potential decrease of up to 30% of visitors if the seaweed crisis isn't attended to.
The employment opportunities go beyond the state of Quintana Roo as the production of the footwear is situated in León. It is also important to note that 10% of the profits that Renovare generates are allocated to the creation of a center for ecological and sustainable development. The objective is to support children and young people into becoming successful entrepreneurs, developing their skills and talents focused on humanity and the environment.
Interview
Mario Daniel López, CEO
Keep this story going! Share below!
Renovare was born as an environmental, social and sustainable firm, concerned about pollution and climate change. It is a company interested in promoting environmental care by recycling, reducing and reusing plastic bottles (PET) by integrating waste resources such as sargassum seaweed creating an ecological, unique and different footwear capable of giving a second life to a waste.