From the Farm to the Plate
B.Good
Overview
B.GOOD is a restaurant chain in New Jersey who are known for their farm-to-table food. All their ingredients are ethically sourced and by doing so they are supporting local farmers. B.GOOD also encourages good health and well-being and they believe in empowering youth by encouraging healthy communities.
Authors
Divya Budhan
Pranav Patel
Sameer Mohammed
munna aldakhlallah
Ricardo Figueiredo
School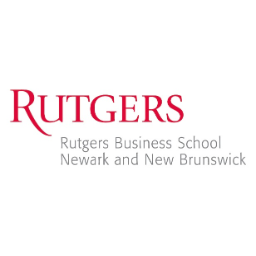 Rutgers Business School
Professor
Joseph Markert
Innovation
In terms of innovation, B.GOOD has taken the proper steps in promoting good health, by making their food available to anyone, by participating in climate action, and by making their bowls, cups and lids biodegradable and recyclable. For our group, we believe that B.GOOD has a mission in achieving great food that is good for everyone and everything. They take steps in making the best food with their farm-to-table approach and helping the community by not outsourcing but rather finding their ingredients at local farms. Their mission has not only impacted customers but also the employees and we see that with Ms. Fonseca who praises B. GOOD for changing her unhealthy lifestyle giving her the opportunity to learn how to serve quality food.
B. GOOD has a qualitative impact on their customers by encouraging them to lead healthier lives. They are also impacting the environment by supporting local farms rather than large production plants that emit greenhouse gases. As our society becomes more environmentally conscious, having healthy options that are locally sourced will appeal to customers who want to make better ecological decisions in their daily lives. Also, the options on the menu are inclusive for all consumers such as pescetarians, vegetarians, and vegans. B.GOOD also has their workers make all the food fresh. None of the food they offer is made in factories. All if it is handmade directly for their customers.
Inspiration
The inspiration for B.GOOD came from two best friends Jon and Anthony. When they were kids, the would go to Anthony's uncle's kitchen after school to eat fresh and homemade food. They decided they wanted to open a restaurant by making their favorite foods, sandwiches and burgers, in a different way. They wanted their customers to feel good about what they were putting into their bodies. So they decided that they were going to make fast food the right way. The right way consisted of having everything made fresh by people and not factories. They were making sure the customers were getting real food.
Overall impact
The innovation that B.GOOD spreads does have some effects to it. Some of the short term effects include hiring and training new employees. Since the innovation includes the employees being able to make the food a certain way, if they decide that they need to quit, then that's when B.GOOD's management has to hire and train new employees. Long term effects include the impact that B.GOOD contributes to the environment. According to Naomi Fonseca, the manager of the Fair Lawn location, all of the items that they pack their food in is biodegradable which will definitely help the environment in the long run. Also, the healthier food options have customers returning instead of going to unhealthy fast food places. It definitely helps them live a healthier lifestyle.
The concrete evidence that proves B.GOOD has a healthy impact on not only its diverse group of customers but also their community is provided directly on their website They inform the reader about how they seek out local farms and suppliers to cultivate fresh and healthy foods daily. Our interview with Ms. Fonseca gave us insight on the qualitative and quantitative impact B.GOOD has on the environment. She proved to us that B.GOOD is an environmentally friendly company who wish to take care of the community by making everything they provide recyclable or biodegradable. The quantitative impact Ms .Fonseca described about the supplies that come in fresh daily coincide with what is stated on their website; "100% of the protein is antibiotic free and 100% of our beef is hormone free."
Business benefit
The revenue raised by B.GOOD since they have opened has been 134.9 million. They have hired over 26,000 employees over the past 16 years and the company keeps growing. More and more locations are being open every year. B.GOOD is different because they choose to show where they get their ingredients from on their menus and on their website. They treat their employees really well and make huge impacts on their lives.
Social and environmental benefit
B.GOOD definitely makes a statement by informing their customers about where their products are coming from because you do not see that very often at many other health food restaurants. It ensures customers that the places they get their ingredients from are healthy and accredited. In order for B.GOOD to protect consumers from artificial preservatives, antibiotics, and growth hormones, they repeatedly purchase certain products from the same communities over and over again. For example, one of the makers, Gus, owns an ice cream shop called Toscanini's, located in Massachusetts, and all the ice cream that is made there is the same ice cream that goes into the milkshakes at B.GOOD. This is what makes the innovation at B.GOOD stand out.
Since B.GOOD uses local farms and suppliers, they definitely fall under the Good Health UN Global Goal. By using fresh and seasonal produce, they are promoting healthier living for all ages. Receiving the food from local places helps the environment a lot which ties into the next goal: Responsible Consumption. B.GOOD imports produce from local businesses, which in turn, reduces food miles and decreases air pollution and greenhouse gas emissions. They also offer a range of healthy superfoods on their menu and make sure that the meat they use is of the highest quality just to create a better food system. The last goal that corresponds with B.GOOD is quality education. While including all these healthier options on their menu and acquiring food from local places, it teaches the employees and customers how to make the world a better place. It also helps guide small children in the right direction by having them choose healthier options at a younger age.
Interview
Naomi Fonseca, General Manager
Keep this story going! Share below!
B.Good
Fair Lawn, New Jersey, US
Business Website: www.bgood.com
Year Founded: 2003
Number of Employees: 1001 to 5000
B.GOOD is a restaurant chain in New Jersey that is known for their farm-to-table food. All of their ingredients are fresh, organic, and sourced from local farms. They promote healthy living and well-being and they believe in empowering youth to create healthy communities.