From the Ashes Grows New Life
Let Your Love Grow
Overview
A memorial planting is a type of living memorial that incorporates cremated ashes into the soil to create a truly unique monument to one's life. It's a powerful sentiment. However, science has shown that it is not as simple as it appears. Cremated ashes alone do not release the nutrients necessary to sustain a living memorial. So, Let Your Love Grow (LYLG) has devised an innovative approach to combat this issue.
Authors
Seth Persaud
Amanda Sudolsky
Lajahnik Valentine
yiu yu
School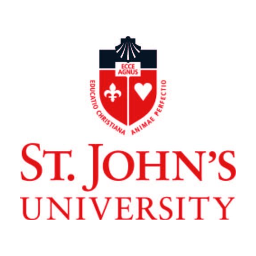 St. John's University
Professor

Charles Wankel
Innovation
What makes this idea inherently innovative is its ability to alleviate a constant and endless occurrence within our society, which is grief. Let Your Love Grow gives families closure and peace of mind through sustainability. Families who lose loved ones want to be able to honor them in the most powerful way they can. To be able to transform their remains into a flourishing plant memorial is such a beautiful way to commemorate them.
LYLG and their team of forensic specialists and plant and soil scientists have devised a way to blend soil and ash to offset the natural toxicity of cremated remains. Their special mixture lowers the pH level and dilutes the sodium to unlock the nutrients held in ash, tailored to individual parts of the world's specific soil makeup. Each LYLG kit comes easy to use with simple instructions and a measuring scoop to ensure customers are using the correct ash to soil ratio, meaning that no one needs to be an expert on plants/soil to utilize this innovation.
Given the unfortunate current landscape concerning the COVID-19 pandemic, Bob spoke on the company's efforts to devise a strategy to alleviate the grief and loss that many families were facing. With so many families currently facing loss, there should be healthy alternatives available to commemorate their loved ones. LYLG is truly an innovative approach especially in the current world climate because people are not always able to afford a burial. LYLG provides a much more affordable option that truly means something and gives purpose to those who will live on forever without the negative impact of simply spreading the ashes.
Celebrate life while protecting our planet
Inspiration
The idea of Let Your Love Grow stemmed from co-founder Bob Jenkins and his wife Annette's own personal loss. After Bob and Annette's pet dog, Silke, passed, they set out to design an truly original, eco-friendly memorial for her.
LYLG was inspired by combining Bob's funeral and mortuary science background with Annette's chemical background to create something new and positive for society. Bob is a graduate of the Kentucky School of Mortuary Science and has more than 40 years of experience in funeral service. His background includes funeral home, cemetery and crematory management as well as sales management for two national funeral service product companies. As a pharmacist for more than 30 years, Annette's scientific background gives her an informed perspective on how to best preserve product integrity and ensure it helps to create lasting living memorials (https://letyourlovegrow.com/pages/our-team).
As of February this year, LYLG has been in business for an impressive 11 years. Bob and Annette's passion has culminated into an innovative company committed to continuing the cycle of life. With unending compassion and empathy, they help others on their journey through grief.
Overall impact
As a company that's already helping people with their product, they are also helping with UN Global Goal 10: Reducing Inequalities. Being based in Missouri and having business across the country, they need secure and efficient packaging. To aid in this, Let Your Love Grow works with a state-funded organization that employs mentally and physically challenged adults who normally may not be able to be hired elsewhere. These individuals do the packaging/shipping. To be able to give opportunities to individuals who are often left out because of their disability contributes to this UN goal and labels LYLG as a company that sees untapped potential within the community and brings out the best in individuals.
Additionally, with their memorial planting they are actively participating in UN Goal 15: Life on Land via helping families plant and letting the ashes of their loved ones turn into beautiful memorial plants and trees. Unfortunately, families lose loved ones every day, Let Your Love Grow successfully takes on that heartache, allowing families to work through their grief and also helping the earth at the same time. It also helps change the narrative of death. In the afterlife of losing a loved one, they now get to be honored for helping this planet with a unique organic mixture of soil and ashes to bring life into this planet without disrupting what is already here. With much success, Bob and Annette have turned grief into new life on land helping make this world a better place.
Business benefit
This business taps into a very strong and unrealized market; grief and loss. Grief and loss occur all the time. People are constantly looking for ways to honor their loved ones who are no longer with them. This innovation presents a very unique and profound way to do so while at the same time respecting the environment. Statistics show that nearly 70% of people bring their cremated remains home and do not realize the potential for other opportunities that are available.
Additionally, LYLG has expanded its market internationally into the United Kingdom and New Zealand to help individuals cope with the loss of loved ones and encourage others to begin a new life cycle after their loss.
Further helping company business is their plethora of positive feedback from families, as well as referrals which are offered by satisfied customers. All of the profits made by the company go back into the company and go towards continuing research. The prime goal is to make sure that the product provides customers with optimal satisfaction. As a company that does not and has not aggressively marketed themselves, the product speaks for itself.
Social and environmental benefit
Let Your Love Grow is the only product on the market that addresses the two major issues associated with cremated ashes: high pH and high sodium. These two aspects make for a both harmful and lethal combination to plant growth.
LYLG mixes the soil with cremated ash to restore nature's balance. Their unique organic mixture naturally lowers the pH level and dilutes the sodium, allowing the ashes to release their nutrients directly into the environment.
Another key benefit of LYLG is that it creates a nurturing soil environment for any type of plant or tree. This gives individuals the flexibility to choose a custom plant or tree for their loved ones and still make a positive impact on the environment.
Interview
Bob Jenkins, Co-Founder
Keep this story going! Share below!
Let Your Love Grow is a for-profit business headquartered in Wildwood, Missouri working with families to help them overcome the grief and loss of their loved ones. The company gives families a way to turn their lost ones' remains into a sustainable plant-based memorial that will live on forever.