From Project Runway to Sustainable Entrepreneurship
Yellowcake Shop
Overview
Yellowcake Shop is a start-up composed of skilled, diverse sewers that make high-quality women's outerwear and accessories. The company uses upcycled fabrics and threads purchased from larger clothing companies that would have otherwise been thrown away. Additionally, they have innovated in response to the COVID-19 pandemic by designing and producing facemasks.
Authors
Eric Pomper
AllenJade Carter
Travis Johnston
Abby Lindsay
Matthew Mitrovich
Kaitlin Wilmot
School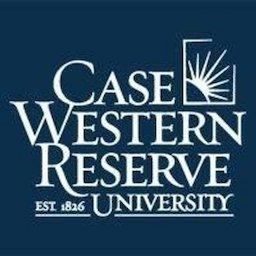 Case Western Reserve University - Weatherhead School of Management
Professors
Michael Goldberg
Megan Buchter
Doug DeGirolamo
Innovation
Yellowcake Shop's garments are produced sustainably and with intention. The company's founder & CEO, Valerie Mayen, is a creative designer and alumna of the popular reality television show Project Runway. She recognized that one of the leading problems in the modern fashion industry is overconsumption and the wasting of materials. Her company combats this problem by upcycling high-quality fabrics from large textile factories, and using them to produce coats and other garments that will last for years.
Mayen's business model for producing her various garments is to function as a "push/pull hybrid manufacturer." Products are both made to fulfill a general online stock as well as being made to order for individual requests. After each quarter, Mayen retrieves data analytics from her online stores and tracks the top-selling items and increases their production by "no more than 30%." On top of all of that, Mayen provides bundling packages for garments in varieties of colors or matching styles to make sure stocks get cleared in a way that is beneficial to the customer. This approach allows her business to reduce their overall waste while still fulfilling the customers' wants.
Inspiration
Mayen describes the company as "for women, by women". She is a self-taught sewer who began selling her designs through Etsy in 2006. Through her experience selling on Etsy, she recognized that many women would not justify buying an expensive dress that they would likely only wear a few times. However, following the advice of famous designer Manolo Blahnik, she decided to become an expert in a single, somewhat expensive garment that women would justify purchasing: coats.
In 2008, Yellowcake Shop was born as Mayen began to deliver a solution for women to purchase high-quality, lasting, and fashionable outerwear. As her business began to expand, Mayen needed more help. She created a business model around empowering the women she hired to sew. One thing that makes Yellowcake unique is that Valerie helps her sewers to pay off the industrial sewing equipment that they need to make garments, thus empowering and encouraging them to make quality products.
Overall impact
The innovation has allowed Valerie and her employees to operate within a successful business. Throughout the years that the business has operated, many women have grown to love the quality of Yellowcake's products and mission.
Additionally, there is great potential for other clothing companies to upcycle high-end fabrics from large textile factories around Ohio and the rest of the country. Regardless of how fabrics are produced, the process uses resources and energy (https://unfccc.int/news/un-helps-fashion-industry-shift-to-low-carbon). The process of upcycling fabrics has potential to greatly impact the clothing industry because it reduces the overall production of fabrics, which preserves resources and energy
Not only is Valerie making a living doing something that she loves, but she is creating products that her customers will wear for decades. On top of that, she was able to create a sustainable production model that has a positive impact on the environment.
Business benefit
Yellowcake's business model has allowed women to gain control over their income by helping them purchase their own sewing equipment to make Yellowcake's garments. Along with this, there is no set rate for a seamstress. Each individual makes their own rate when they come on with the company since they know best what their time and expertise are worth. Customers also get their garments repaired for free, helping them last longer and keep customer loyalty high.
Social and environmental benefit
Since 2009, Yellowcake Shop's line has expanded from coats to include all kinds of apparel and accessories. Mayen is extending her business once again during the current COVID-19 crisis. Yellowcake Shop is selling a line of "Quarantine Collection" tops from a local print shop that promote social distancing. A portion of every sale goes to supporting the Cleveland Food Bank, as many people face financial and food insecurity. Mayen and her sewers are also working to make essential protective face masks, selling both to the public and to institutions including Case Western Reserve University. The company worked with the Case Western Reserve University ThinkBox to design a reusable facemask with a slot to add a filter for extra protection. Yellowcake currently has a special buy-one, donate-one deal on their website where they will donate a mask to a facility in need with each purchase of a premium, reusable facemask (yellowcakeshop.com)
Valerie Mayen has grown Yellowcake Shop from a single-person business she needed to support herself into a sustainable, focused brand that gives to the Cleveland community and empowers the seamstresses who work there.
Interview
Valerie Mayen, CEO & Lead Designer
Keep this story going! Share below!
Yellowcake Shop is a team of diverse, skilled sewers who create high-quality women's outerwear and accessories with a strong focus on making sustainable, long-lasting garments. The company serves a wide array of women who want to buy fashionable outerwear, and also care about the source of their clothing.