From Farm to Fork: The Path of Quality, Freshness and Natural Taste
Esh Derevenskoe (Eat from the Farm)
Overview
What a beautiful summer morning with a glass of fresh milk and scrambled eggs! Before the advent of the "Esh Derevenskoye" platform, a city dweller could only dream of such a breakfast. The company brings together farmers from the rural areas of Russia and customers in large cities. The company's main idea is to help ensure a decent standard of living in the local communities, to direct farmers in the right sustainable way so that they are not forced to reduce costs and quality to cooperate with large retailers, as well as to provide residents of large cities with natural and healthy products.
Authors
Sofya Shepeleva
Natalia Diasamidze
Marina Kurilchenko
Lada Chernykh
Anton Blyukov
School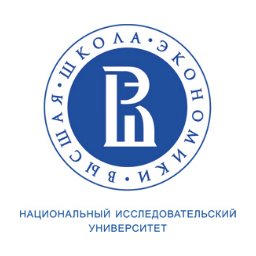 National Research University Higher School of Economics
Professor
Ekaterina Ivanova
Innovation
Farmers in the remote provinces of Russia create their profile on the website, where they present themselves, their products, and tell transparently about their production. Farmers produce their goods while "Esh Derevenskoye" controls quality, safety, and compliance with environmental standards. "Esh Derevenskoye" also supports the information infrastructure itself, organizes the logistics of goods with the help of regional hubs, and meets all business processes outside of production.
Ilya, the founder, told us about the ordinary processes: "The supplier accepts the order in a special system, delivers products to the hub at a certain time, and then it's up to us. Product quality control allows us to reduce the number of complaints. A recently launched app helps us get a general overview of all our processes. Recently we have started working with CRM (custom relationship system). Now we have a database of customers, where their ID is specified (it is linked to a mobile phone), the number of products purchased, the date of the last order, and other information. Depending on this, we try to address each client individually and offer products specifically for them."
Thus, people from large cities have access to unique and natural products, and farmers have access to the market and earn their income.
Inspiration
Ilya Yelpanov knew from personal experience how difficult it is for farmers to sell their products, but he also understood that this industry needs to be developed, because it benefits people who are happy to buy fresh natural products: "Dad was a farmer and shut down his production. It is very difficult for one person to build a working system - it is an extraordinary human effort. So I decided that it would be wonderful to be a help that takes over the biggest pain of farmers - the distribution of products. Our philosophical idea is to enable people in big cities to eat natural products, and to provide residents of rural areas with a stable job and a clear future. Our strategy is to become the first among FoodTech companies."
Overall impact
"I think this is the essence of modern entrepreneurship. Each of us should be responsible for the impact that it creates," Ilya is sure.
The short-term impact of innovation on the market as a whole is what we see directly: even during the crisis, farmers could not lose their income and people could buy food with comfort and speed supporting farmers. In the long term, this model could change the retail market, develop the farm to fork industry in Russia, promote land development and improve public health, stimulate other innovations in this area – such as careful treatment of livestock and lean technologies in agriculture.
Business benefit
The business benefit is that healthy products from local producers are extremely popular with the growing trend of a healthy lifestyle. The company is an intermediary and has the ability to sell a unique product without having its own resources. Many employees want to work in the company only because they are close to the idea from farm to fork, which increases their engagement. The company has many ways to further expand and develop the business by such a model. This is a consequence of increasing competence and technology. The sustainability of the model opens new opportunities for investment in the popular retail technology industry.
Ilya is happy to see the real changes right now: "I come to our farmers on the first day of acquaintance and after some time working with us. And I see how their production is changing for the better, equipment is being upgraded, etc. Our farmers receive an average of 400-600 thousand in revenue per month – some more, some less – and this is a serious financial help for them."
Social and environmental benefit
A customer of "Esh Derevenskoye" receives natural products and can be confident in their composition. The company tries to monitor all the technological processes, so customers can be sure that their products are manufactured in compliance with all standards.
"As for the environment, we really try not to harm it. Of course, we can't translate everything into organic, but we've created our own control system that allows us to deliver our products not causing negative impacts to the environment. Now we are solving the problem with [the] packaging. We always try to use packaging made of recyclable plastic, and now we implement a system of environmentally friendly packaging, take away old plastic from customers, and take the partner for recycling. Of course, there are negative trends in terms of the environment. We all know that the condition of the fields, as well as the climate situation, is getting worse, and farmers have to resort to extensive improvement. These are probably natural processes, but we try not to go along with them," Ilya told.
The "from farm to fork" niche (direct delivery of farm products to customers) is just beginning to develop in Russia, but it has a great future. We are already used to delivering food from stores and using aggregator apps. Of course, projects such as "Esh Derevenskoe" will not embark on the path of mass production – this is impossible for many reasons - but they will always have a constant pool of loyal customers who love their products.
"Esh Derevenskoe" is an excellent example of a caring and responsible business that can combine natural growth and sustainability. We hope that there will be many more entrepreneurs like Ilya Elpanov and employees like the Esh Derevenskoe team in Russia.
Interview
Ilya Elpanow, the founder
Keep this story going! Share below!
Esh Derevenskoe (Eat from the Farm)
Moscow, RU
Business Website: https://esh-derevenskoe.ru/
Year Founded: 2015
Number of Employees: 11 to 50
"Esh Derevenskoe" is an online aggregator of farm products with home delivery. There are more than 1,500 products from 200 small manufacturers, who jointly are building the shortest path of quality, freshness, and natural taste of products from family to family, from person to person.