From Daring to Dairy
Lucky Penny Farms
Overview
The innovation is the chemical-free, naturally sourced, and locally made goat-milk-based products. In addition to creating goat milk and cheese, Lucky Penny offers goat yoga and goat grazing, both for- and non-profit.
Authors
Isabel Torres-Padin
Olivia Henry
School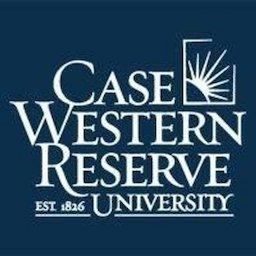 Case Western Reserve University - Weatherhead School of Management
Professors
Michael Schwartz

Chris Laszlo
Innovation
Lucky Penny Farm offers a unique service to customers in the form of a sustainable and environmentally friendly alternative to lawn mowing through the use of goats! Additionally, their farm has been chemical free since before 1995. Abbe's business was able to be sustainable during a bad economic period in the United States when many other farms and family-owned businesses were closing. This was thanks to the use of "slow money" by investors. Slow money involves loans with lower return and slower return.
Abbe's family and friends played a big role in the creation of Lucky Penny Farms. When the banks and U.S. agricultural associations would give her no financial help with starting the business, her friends and family became investors. They agreed to the use of slow money. With the help of the investors, she was able to buy a building in Kent, Ohio, and began to breed the goats, and eventually began to make award-winning goat cheese. Lucky Penny Farms has yet to receive any loans. Abbe quoted Garth Brook's Unanswered Prayers and shared "some of God's greatest gifts are unanswered prayers."
Inspiration
Abbe's passion for nature and animals was evident from a young age. When she was 8 or 9, Abbe remembered a wall was put up beside the woods near her house, and soon after the wall was put up, the woods were destroyed. This destruction made young Abbe mad. She made a promise to herself that she would never let that happen to her future property. When she got married, she wanted to live near the woods and raise creative children who could respect nature.
Approximately 19 years ago, Abbe Turner had just given birth to a newborn baby. She was working in fundraising during the week and liked to ride horses in her free time. This was a reflective time for her, as the beginning of motherhood can be. One spring Saturday morning, in a former carrot field, Abbe was riding her horse across the 200-acre farm. The feeling of the sun on her face and the smell of soil fresh in the air led her to experience an epiphany. Abbe realized that this was where she needed to be. Outside! She needed her feet on soil and to be with animals. When she was outside, Abbe felt alive. This experience planted the seed of an idea to start working in agriculture.
In 2002, Abbe had some money saved up and was able to get a loan from the bank to buy a farm. At the time she had a 2-year-old and a 3-year-old child. Something she had always wanted for her children was their ability to be outside and enjoy nature. Farms in Ohio are eligible for tax breaks according to the Current Agricultural Use Value (CAUV) Program. It states "For property tax purposes, farmland devoted exclusively to commercial agriculture may be valued according to its current use rather than at its 'highest and best' potential use" (https://www.tax.ohio.gov/real_property/cauv.aspx). Abbe and her family struggled to decide what they wanted to do with their land in order to be eligible for CAUV. At first, Abbe decided on organic cut flower production. Unfortunately, it was a disaster! Half of what they grew were weeds taller than the flowers, and all of the flowers were blue. Later that year, she saw an ad for goats and immediately bought four of them. Those four goats quickly turned into 150 goats. Abbe began taking cheesemaking classes in 2006. At this time, Abbe was learning how to be a mom, raise a family, run a business, and make cheese.
Overall impact
The innovation does relate to a sense of mission, as Abbe's entire mission revolves around empowering small businesses and their employees to thrive, adhere to a vision to stay small, and use innovation to grow. She also envisions Lucky Penny Farms as a creative and innovative farm that has the opportunity to have diverse revenue streams. The innovations of being an operating farm throughout challenging financial times through diversifying the ways they make money into nontraditional avenues—like partnering with people from the Amish community, using the goats for grazing, using locally sourced chemical-free products, and being flexible with their cheese/milk offerings. Abbe hopes to keep her company small, sustainable, and a learning environment for young cheesemakers. Maintaining an empowering and diverse business model, as well as using their goats for purposes beyond their milk, keeps Lucky Penny Farms aligned with these goals and gives constant meaning to Abbe's work. She likes the comfortable, family feel of her farm, and Lucky Penny Farms' innovation fulfills this meaning for them.
Abbe was interested in biology from a young age and always loved being outside. In 2006, their organic flower business had a tough year, and then Abbe unfortunately lost a close friend to lymphoma. From this she learned that life was too short to not live out one's dreams, so Abbe continued her dream of agricultural work. The goal of her innovation is "protecting land and water, supporting families, and making good food."
Abbe was not aware of the UN Global Goals in any specific terms, but she does have a vision for Lucky Penny Farms to be sustainable and keeps this in mind as she runs her business. We see Lucky Penny Farms' innovations and overall mission as aligning with a few of the goals: gender equality (goal 5), decent work and economic growth (goal 8), and responsible consumption and production (goal 12). She does not attribute the Global Goals to how she runs her business, instead placing the focus on continuous learning and evolving so that the farm will be profitable and continue to positively impact her community and the environment.
Business benefit
Lucky Penny Farms profits off of their innovations as revenue streams as the use of goats for grazing and for goat yoga brings them revenue. Their long-standing partnership with members of the Amish community allows them to tap into new market segments and they profit, in a sense, off of their knowledge and resources. Lucky Penny Farms' innovation makes up their business model, so their innovations are tied directly to their products.
The innovations that Lucky Penny Farms has are scalable in the sense that the way they use their goats for purposes other than milk can be done on a larger scale and the products they use can be used more widely. However, Abbe does not desire a large expansion of their innovation, preferring to stay a small business that trains young farmers and cheesemakers with holistic beliefs. Her goals for the future of Lucky Penny Farms is to become profitable, achieve a positive work-life balance for herself and employees, and to find the ideal size and production of the farm to fit her needs.
Social and environmental benefit
Lucky Penny Farms has multiple smaller scale innovations that positively impact their business, but on a broader level they positively impact both society and the environment. The farm's use of locally sourced, chemical-free products and their use of goats for grazing lend a positive impact to the environment, but they also allow Lucky Penny Farms to keep to their mission of sustainability and give their goats a utility beyond their milk.
They use the goats to graze some inner-city areas that would not have been tended to previously, leaving a positive impact on society. Lucky Penny Farms also works largely off of partnerships with the Amish community and employees who may not have traditionally gone into farming, so the farm empowers these employees to be independent, passionate workers who contribute to society. Overall, Lucky Penny Farms' various innovations have diversified their revenue streams, empowered employees and forged partnerships with new communities, and contributed to sustainability in the environment.
Interview
Abbe Turner, Founder
Keep this story going! Share below!
Lucky Penny Farm is a family-owned farm in Northeast Ohio. Maintaining their own herd of goats, they produce goat cheese (among other products) and offer goat yoga and goat grazing. They are dedicated to sustainability and the simple life.