I Have A Bean From Beans To Dreams: Meet the Business Brewing Second Chances
Authors
School
Professor
Global Goals
Keep this story going! Share below!
Summary
I Have A Bean combines Top 1% quality coffee and social activism to establish its distinctive nature of providing top-tier roasted coffee while employing one of the most neglected groups in the United States; formerly incarcerated people, known as "post-prisoners" within the company. From a sustainable supply chain method to dreams, this company goes beyond taste. Located in Wheaton, Illinois, I Have A Bean is in the business of brewing second chances (and really good coffee, of course).
Innovation
Pete Leonard worked for two years to build the company, I Have A Bean. It first started when he would roast coffee in a grill at his home, and he thought of creating a good coffee company and hiring formerly incarcerated people as employees. The next hurdle was that he needed to teach his employees how to roast the coffee in a grill which would take them two years to learn, along with financing and marketing. He needed to have a roasting system that would allow them to learn in significantly less time. Being a software engineer, he came up with an idea for a roasting machine, the "Bean Master 3000". He built the machine and maximized its features to roast a coffee in twelve to fifteen minutes and to learn the system of the machine in only twenty minutes.
His mission was to sell coffee of the highest quality, naturally grown, and a fair deal for everyone, and he wanted to provide people who had previously been in prison an opportunity to start a new life where they could use their skills in a setting that valued them. As stated on the company's website, "Simply put, we're about 2 things: We produce award-winning coffees, and we employ post-prison people." I Have A Bean wanted to provide great tasting coffee apart from "just plain coffee" than other coffee sellers (Ihaveabean.com). They have hired more than sixty post-prisoners and changed the perspective of what society believed was "the bottom 1%" to once again be seen as humans. They have influenced other businesses to reach out and gain insight on hiring ex-convicts. This has reshaped their lives and given them a new path.
Inspiration
The inspiration for I Have A Bean was born- if not brewed- by Pete Leonard's personal connection to both coffee and post-prison people. After a trip to Brazil, he was fueled by a coffee epiphany that created one of the founding columns for the business-- a love and passion for roasting coffee beans. Then moving forward, Pete witnessed his brother-in-law's struggle with employment post-prison which in return ignited a passion for change. Pete Leonard felt that someone needed to do something about ex-convicts struggling to reintegrate within society, and thought he was best suited for the job.
Now to take this idea and build an actual innovation, it would take more than just passion, it would take drive and purpose. As stated on their website, the company prides itself on providing coffee drinkers with "the highest quality, organically grown, fairly traded coffee," that is "delivered fresh within hours" but the real reason their coffee is "Really Good" is because "Really Good Coffee is about 'doing good,'" (ihaveabean.com). This is why Pete Leonard's purpose goes beyond wanting to roast amazing top-quality coffee, and into employing a section of the workforce that was being entirely ignored by society. Pete hoped that it would not only benefit post-prison people by giving them an opportunity for employment, but allow others in the community to look past their mistakes and see them not as felons, but as trustworthy and qualified individuals. He stated, "they might've made a mistake, but they are people. Treat them equally. Just because they were prisoners doesn't mean they are garbage."
Then, when asked how he would describe his business in just three words Pete concluded with, "The top 1%." A message with a much deeper meaning in relation to his business, conveying that those previously viewed as the bottom 1% were roasting top 1% quality coffee. In other words, their road to redemption would hopefully lead them to become valuable members of society-- replacing useless and shame with pride and skilled expertise.
Overall impact
As we went deeper into our conversation with Pete Leonard, he said that being mindful of how a company has changed society and the people around him is critical. As for I Have A Bean, its coffee and employment has had an astounding impact on business, society, and the environment. Beginning with the business, the revolutionary coffee roaster developed by the company allowed not only for quality coffee each time, but also for ease in training by cutting down two years of practice to twenty minutes, making the idea of I Have A Bean more easily executed.
Moving forward to the innovation in society, Pete claims that other business owners should be encouraged to hire ex-convicts and to change the perception of post-prisoners. Nobody is flawless, but everybody deserves a second chance. Pete sincerely believes that the only way to influence society is to work outside the box and to use everyone's imagination to make a company or a team successful. People who have been incarcerated deserve to be viewed fairly and without prejudice. He even stated that many business owners themselves reach out to him, after interacting with his employees, looking for ways to do the same in their hiring process.
Sustainability is another important factor for I Have a Bean. A decent wage for the coffee farmer is important for their sustainability practices. According to the company's website "Fair" means they must make enough money to transition from subsistence to benefit. They can't reinvest in their farm, expand their operation, hire more workers, pay higher wages, and so on if they don't make a profit. What is valid for the coffee farmer must also apply to the rest of the supply chain. The farmer, the roaster, the coffee store, the end customer, and every other link in the chain are all impacted positively by "Really Good" Coffee. When each link in the chain is solid, the chain as a whole will perform well and provide positive impacts for society and the environment.
Business benefit
The founder of I Have a Bean, Pete Leonard, started the company with a vision to provide high-quality coffee to its consumers which he had the opportunity to taste in Brazil. Not only did he want his consumers to experience high-quality coffee, but at the same time, he wanted to work towards a bigger cause, which is providing a second chance at life to post-prison people.
Since the company started, I Have a Bean has been benefiting both the owner and the employees who did not know how to start a new life after their time in prison. I Have a Bean gives these people a fair chance at life to do better. They work hard and earn their livelihood with respect and dignity. At this moment, I Have a Bean has around sixty people employed at their office at various levels of expertise. Many employees go on to different non-profit organizations fulfilling important roles based on their record at this company. I Have a Bean has earned its reputation and expanded its business with the quality of its coffee. The company differentiates from its competitors by providing high-quality coffee which leaves you wanting more and by providing outstanding service to their customers. The freshly grounded coffee made specifically for the particular customer gets delivered to them in a matter of a day or two of placing the order. As a result, consumers instantly feel a connection with the product.
I Have a Bean has been growing steadily since its inception, although the past year has been difficult with the surge of the coronavirus pandemic, the company expects their profit to grow significantly with their newly implemented marketing strategies which are producing amazing results. The founder of the company, Pete, also has a very interesting element incorporated in his business which helps to reduce cost and increase efficiency significantly while roasting coffee. Having a technology background, Pete incorporated a software-controlled automated roasting machine into his business to roast coffee. This machine allows a much simpler process to roast coffee and cuts down a 2-year long training process into only a few hours. This process not only reduces the training period of the employees but also guarantees the coffee is roasted to perfection every time for every consumer.
Social and environmental benefit
I Have a Bean is on a mission to employ post-prison people regardless of being considered by some "the bottom 1%." They are a valuable resource society shouldn't be wasting. Perhaps society does so because we have normalized shutting formerly incarcerated people out due to a belief that they may be harmful while forgetting that a human is still capable of learning to be better than they once were. They are viewed as regular people who are able to do a task like everyone else and live in a society that doesn't attach labels to them. This has influenced other businesses to seek out advice in the employment of people who have been to prison.
A great aspect of their business is to help the coffee farmers earn a fair wage. Prices for coffee beans should be set on quality and nothing else, and this is the value they uphold. I Have a Bean ensures their supply chain is treated and treating everyone fairly and able to not only profit but to reinvest in their business and continue to expand their quality product. It is in the business's best interest to find ethical suppliers to sustain their product.
Interview
Pete Leonard, CEO / Founder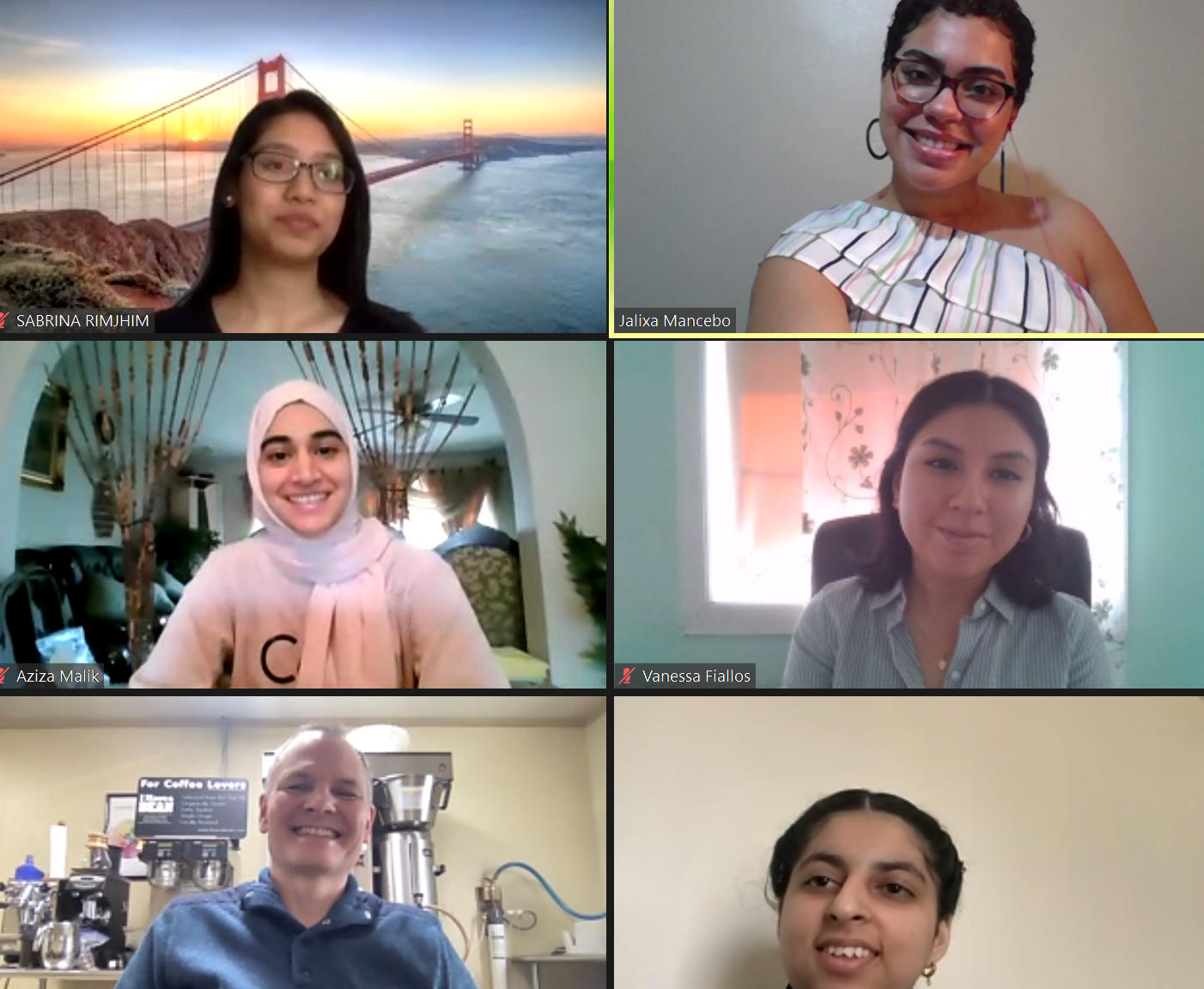 Business information
I Have A Bean
Wheaton, Illinois, US
Year Founded: 2009
Number of Employees: 11 to 50
I Have A Bean combines Top 1% quality coffee and social activism to establish its distinctive nature of providing top-tier roasted coffee while employing one of the most neglected groups in the United States; formerly incarcerated people, known as "post-prisoners" within the company. From a sustainable supply chain method to dreams, this company goes beyond taste. Located in Wheaton, Illinois, I Have A Bean is in the business of brewing second chances (and really good coffee, of course).