Fresh Food First
Harvest Restaurant Group
Overview
Unlike typical restaurants that provide customers with unhealthy, frozen food, Harvest Restaurant Group aims to serve the broad community with their nutritious, fresh food. Their commitment to providing food from local and sustainable sources demonstrates their environmentally conscious mentality.
Authors
Julia Moran
Prince Doku
Farwa Hassan
Ryan Leibowitz
Arefah Rasheed
School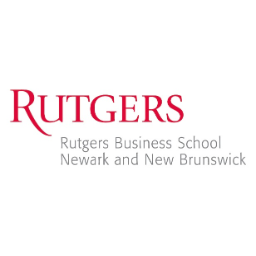 Rutgers Business School
Professor

Jeana Wirtenberg
Innovation
Harvest Restaurant Group's innovation is a sustainable and environmentally responsible business model that is comprised of 14 restaurants. Their business model focuses on providing customers with fresh food that is locally sourced. Many of their restaurants are farm to table restaurants with nutritious, seasonal menu options.
This innovation emerged when Chip Grabowski and his wife, Cheryl, decided to dine in at Gramercy Tavern in New York City and were inspired by the locally sourced ingredients used in their dishes. They decided that this was something they wanted to bring to New Jersey and would be the basis of their restaurant. With the underlying purpose that fresh ingredients trumped frozen, mass-produced foods, the Harvest Restaurant Group opened its first restaurant in 1996. With the help of financier Robert Moore, the Grabowski's were able to secure funding for this innovation and restaurant. As their early restaurants became successful, it secured their funding for later restaurants to be able to open.
Looking at the 17 UN Sustainable Development Goals, Harvest's innovation was linked to three UN Sustainable Development Goals. SDG #2 Zero Hunger is the first UN Sustainable Development goal. The company believes in SDG #3 Good Health and Well-being for not only customers but also employees. By sourcing their food from local farms, the company brings in nutritious foods to help create a healthier community. Additionally, Harvest encourages employees to be healthy and develop themselves. Managers are on a self-growth program where some of their bonus is based on good health and self-growth. Moreover, SDG #12 Responsible Consumption and Production, ties to the company's use of locally sourced food that prevents trucks from traveling far to deliver food. Furthermore, SDG #15 Life on Land, including protecting, restoring, and promoting sustainable use of terrestrial ecosystems is the third sustainable development goal as Harvest offers a myriad of vegan and vegetarian options.
Inspiration
Harvest Director Andy Silverstein said that fresh food is his inspiration and strongest motivation. "The fresh food motivates me and is the reason why I have been with the company for 35 years. The fresh ingredients from a farm inspire me and I am proud of the place I work for, unlike so many others in the industry," he explained. Silverstein added that many prospective employees come to Harvest since they were not proud of the places they worked for previously. At Harvest, however, employees are inspired by and proud of the food they serve. Therefore, it shows how Harvest management is ultimately motivated to present customers with garden-fresh food that is both delicious and healthy.
The company's inspiration for this innovation relates directly to their mission statement which emphasizes providing pleasure to their guests when they are out dining. They want people to come in and feel comfortable at their restaurants by serving them with fresh ingredients straight from their farms to ensure healthy living. "Harvest restaurants have been successful right out of the gate and the reason for their successful innovation is the open-mindedness, positive culture, working together with other companies efficiently, engaging and communicating with their staff on a daily basis, and listening to new trends," Silverstein noted. All of these have contributed and helped them grow their business successfully. They look at what is successful in restaurants and grow with that.
Overall impact
There are numerous short-term and long-term effects that this company model has on business, society, the environment, and the organizational members as a whole. First, some short-term effects of this innovation on society are that customers are provided with access to fresh, nutritious food that is locally sourced. Additionally, other short-term effects are enabling vegan, vegetarian, and gluten-free diners to have a place to eat and the use of sustainable production patterns by utilizing local producers and farms. Finally, some long-term effects of this innovation on society are that it may improve the long-term health of repeat customers. It also may become part of the solution to improving the planet's biodiversity by offering vegetarian options and reducing the world's carbon footprint with their local sourcing.
Furthermore, some concrete evidence that this impact has occurred are the high customer reviews that the Harvest Restaurants have received online. Their restaurant Agricola in Princeton, New Jersey is ranked the seventh-best restaurant in Princeton and has 283 five star reviews from customers ("Agricola Eatery"). Their restaurant Trap Rock in Berkeley Heights, New Jersey has 130 five star reviews ("C. Danie, et al"), while Grato in Morris Plains was ranked four out of five stars in food by customers and given the title of the second-best Italian restaurant in Morris Plains (Grato, Morris Plains). The consistently high customer ratings at all of Harvest's restaurants illustrate the company's achievement of providing customers with a food experience that they have enjoyed.
Business benefit
In terms of Harvest's success, Silverstein said that "Many people think that people come to restaurants for service first and food second. However, we strongly believe that it should be the other way around. Food first and service second." Fresh food has always been the motivator behind the company's success which explains how they have expanded their restaurant business to 14 restaurants since opening in 1996. When opening their first restaurant, Trap Rock, in 1996, the Grabowski's had no idea that this restaurant's success would allow them to pioneer the creation of a restaurant business across the state.
Harvest's innovation has also been extended to the well-being of their nearly 1200 employees. Harvest has an employee wellness program as each employee's bonus is based on their ability to meet their six self-selected health goals. Harvest directors meet with their managers to discuss their goals and improve their health. Directors assign employees to read books on health, hospitality, good management, and each director encourages exercise and volunteer work with their employees. As a result, Harvest Restaurant Group not only focuses on providing customers with healthy food, but they also care about employee health and well-being.
Their emphasis on food has also benefited the restaurants' high numbers of repeat customers, creating a family of guests that brings consistent business and high reviews. Silverstein emphasized that most of their customers are repeat consumers who continually dine at Harvest for their fresh food. Harvest offers a place to eat for a target of vegan, vegetarian, and gluten-free eaters who often are not able to find meals at traditional restaurants. This innovation has brought new restaurants, increased employee well-being, and repeat customers for their restaurant.
Social and environmental benefit
Some benefits of the innovation are that it can bring people together to enjoy a meal, using fresh ingredients from local farms. Harvest is known for their seasonal, sustainable, antibiotic-free ingredients, and are able to build on traditions of community farming. With farm to table ingredients, the menu adapts quite frequently to the changing foods that are in season. This allows for Harvest restaurants to take advantage of the food that will be the most flavorful and provides chefs with the opportunity to create new dishes that will be the most appealing. Not only does this improve the local economy, but the money spent on such resources directly helps farmers to further grow their businesses.
In addition, organic farming is better for the environment and provides the community with access to nutrient-rich foods. Employees of Harvest restaurants do their part to help the community by participating in composting and recycling. Since a large portion of the garbage produced is due to food waste, employees take part in composting organic waste that can be used to fertilize and enrich soil. Lastly, the local sourcing of Harvest restaurants aids the environment as well as it prevents trucks from traveling long distances to deliver food, reducing emissions and energy usage.
Interview
Andy Silverstein, Director at Harvest Restaurant Group
Keep this story going! Share below!
Harvest Restaurant Group
Throughout northern and central New Jersey (no set headquarters), New Jersey, US
Business Website: https://www.harvestrestaurants.com/company
Year Founded: 1996
Number of Employees: 1001 to 5000
Harvest Restaurant Group is made up of 14, high-quality restaurants in central and northern New Jersey. Their restaurants focus on providing New Jersey customers with fresh food from local, sustainable sources.