For a City Free of Pollution
GAAM Arquitectos
Overview
GAAM Arquitectos was founded by two young architects, inhabitants of the city of Mexicali, with a focus on increasing the green areas in this arid region and extreme city with just one mission…protect the environment through architecture.
Authors
Isabela Fiore
Patricia Paz
School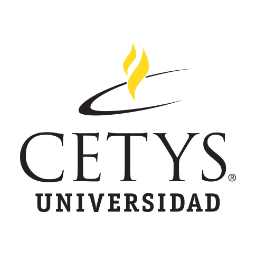 Centro de Enseñanza Técnica y Superior (CETYS Universidad)
Professor

Luisa Fernanda Carrillo Maza
Innovation
The company "GAAM Arquitectos", where "GAAM" means "Environmental Gaia" (inspired by Gaia (Gea), a goddess from Greek mythology who personifies Mother Earth) is based on the hypothesis that "The human being is the only one who can change surroundings", is administered by architects Luis Lugo and Alan Valencia who visualized this purpose and today they are who turn this project into a reality.
The idea arises from the will to create a sustainable office. The concept of the project arises during a talk among friends. It is this that they created the company with the purpose of improving the quality of life through sustainable architecture with the goal of turning ideas into a reality.
Their idea is as follows, take to their clients sketches with more green areas, which serve as natural lungs, in addition to more sustainable designs of constructions; with clean energy, recycling materials and avoid pollution. Mainly using and reusing materials from the zone, in this way contributing to the emission of carbon dioxide in the transfer and use of foreign transportation.
In modern day, one of the investigations that are taking place in "GAAM Arquitectos" is focused on improving the streets of Mexicali in order to distribute water in a natural, equative and vast way so it reaches all trees and ecological neighborhoods.
"GAAM Arquitectos" offers to reduce the pollution rates and energy rates by implementing green walls and solar panels for a better use of the climate and environment of this region since the sun is bright and harsh in Mexicali, reaching up to 120°F/48°C. Therefore, each client will make the best possible use of the natural resources in the area. In this case, solar energy and shade in order to have a pleasant atmosphere and comfort in their homes.
"GAAM Arquitectos" emerged from the desire to make sustainable architecture generate the environment well-being that is lacking in a polluted city. An equilibrium that is missing between the city and nature.
Inspiration
"I realized that the world was a chaos full of pollution with lack of vegetation and respect towards the environment." (L. Lugo, personal communication, 19 of November of 2019).
The dream of having a "treehouse" and live in a city where there are no trees in some zones, the love for vegetation, for nature, the desire to transform buildings with their own ecosystems, 100% sustainable projects, clean energies, these were things that inspired "GAAM Arquitectos".
"This influenced my decision to become an architect. To try to make a significant change in the human ecosystem." (L. Lugo, personal communication, 19 of November of 2019).
In modern day and basing it off ideas from other parts of the world, they work in various projects that are 100% sustainable, transforming private residential areas into sustainable private zones, in other words private with a purpose that isn't only isolation and safety from others, but also creating an ideal ecosystem.
Overall impact
"It is necessary to take care of all the scope: sustainable energies, water care, reforestation, climate changes, etc. Attack all points once and for all is very important" (L. Lugo, personal communication, 19 of November of 2019).
The business was created and still functioning to this day because of the compromise and the goals that "GAAM Arquitectos" have with innovations; keeping an architecture firm focused on sustainability.
In each project even though they depend on the client's opinion, since they are who make the final decision, they always try to apply and suggest adaptations that can contribute and improve the ecosystem in a natural way. A green wall is suggested with each drawing just as making houses and constructions positioned in such manner that not too much money is invested in air conditioning; in other words, taking advantage of the strategic positioning of the sun and shade considering sunrise and sunset.
In Mexicali, when "GAAM Arquitectos" presented a project to improve air quality and reduce air pollution you can always hear the same comment, "In Mexicali the vegetation and weather are different, it's NOT possible."
They understood that this was no easy task, but it wasn't impossible either. The only thing missing, according to the architects, was to teach citizens to value what the region has to offer in order to make an equilibrium between vegetation and the human life. Search for the right insertion between flora and regional vegetation and apply them for a better quality of life.
"Being natives and residents of this city of Mexicali, we know that it's a relatively young city. I grew up here and always noticed how it was incredibly deforested, there were no trees in the area where I lived. It was then when my attention turned to nature and the environment". (L. Lugo, personal communication, 19 of November of 2019).
In the long term, we hope awareness and concretization are expected for projects that are entirely beneficiary to the city and the world; such as are the ecological neighborhoods.
Business benefit
The sustainable focus of a zone in which there is little to no green areas is something that for many architects makes no sense. In this aspect "GAAM Arquitectos" has the advantage for bringing together modern architecture with the sustainable aspect, with clean energy, more green areas, and recyclable materials; improving air quality and life. They became the first business in the region to focus on the sustainability of the region, adapting to the harsh weather of the city.
"Where did my concern for the environment come from? It was when I realized that not everyone worried about their surroundings. Then someone has to do it and that interests me". (A. Valencia, personal communication, 19 of November of 2019).
Social and environmental benefit
In a city with high levels of pollution, any action, as small as it can be, can improve the air quality, clean energy and a focus on reforestation should be acclaimed.
With the projects of "GAAM Arquitectos", the citizens of Mexicali are receiving a benefit in regard of health and a better quality of life. Mainly helping to improve the ecosystem, making an equilibrium between city and nature, decreasing global warming, reducing carbon dioxide and generating more and better oxygen.
The challenge is making clients accept the first proposal that contains all the sustainability.
The barrier lies in the education and resistance from people who don't believe this is important and think this is merely an aesthetic. It should be promoted that a tree is a refuge and not only an ornament.
Interviews
Luis Ernesto Lugo Zazueta, Architect
Alan Valencia Morado, Architect
Keep this story going! Share below!
Mexicali is one of the most contaminated cities in the Republic of Mexico in the state of Baja California due to their large industrial zone and farming area. Two young architects, inhabitants of the city of Mexicali, opened up a company focused on increasing the green areas in this arid region and extreme city with just one mission…protect the environment through architecture.