Footwear Company Dedicated to the Elaboration of Ecological Shoes
Renovare Ocean
Overview
Renovare is a footwear company that is dedicated to the elaboration of ecological shoes by reusing, recycling and redesigning inorganic and organic material. Renovare does this in two different ways. One way is by using recycled PET bottles to make the fabric from which they make their shoes. Secondly, due to the increase of sargassum in the beaches of the Yucatan peninsula, they have opted to use this sargassum to make soles for their new shoe line, "Renovare Ocean." Both make a great impact in the preservation of marine species by preventing these bottles from ending up in ocean waters and by cleaning up the Mexican coast from thousands of meters of sargassum. The shoes created are able to be recycled, making a circular economy and promoting a responsible consumption and production of goods. Renovare has created many jobs directly with their factory to make shoes and collect sargassum, as well as indirectly by proving that sargassum and thrown away plastic bottles are more valuable than just trash. This provides decent well paid jobs in a healthy chemical-free environment.
Authors
Erika Morales
Eduardo Cervantes Aguirre
David Sanchez Armenta
School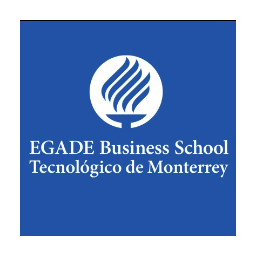 EGADE Business School Tecnologico de Monterrey
Professor
Ezequiel Reficco
Innovation
Renovare currently holds the patent for the process of making fabric from plastic PET bottles and for creating the material needed to make shoe soles from sargassum. The process of creating the fabric for shoe making starts from the people that collect plastic bottles from the street, known as "Pepenadores" in Mexico. These people then deposit their bags of PET bottles in collections centers for some money. These collection centers are in charge of cleaning the bottles, removing the labels and caps, and separating the different types of plastic bottles. Renovare then buys these bottles to start the production process, which starts by grinding the bottles to make small plastic pieces. From there, these pieces are passed to another company, which makes them into a short fiber similar to the one that is inside of a stuffed teddy bear. Half of this fiber is then processed to make into yarn and rolled up in coils to make the textile from which the shoe is made, and the other half is made into non-woven material.
For Renovare's newest shoe model, Renovare Ocean, they are using sargassum, which they get from the Mexican coasts of the Yucatan Peninsula. They either go directly to the beaches to collect the sargassum or to collection centers, which have sargassum previously picked up, mainly from hotel owners in the coastal area. This sargassum is dried in the sun in order to not waste unnecessary energy trying to dry the sargassum with machinery. When it's dried, it is placed in large bags to be transported to Leon to be processed and turned into shoe soles.
Some larger boot models can use up to 8 PET bottles per pair of shoes. Renovare Ocean, being a smaller shoe model, uses 5 recycled PET bottles to make the top part of the shoe, while 100 grams of sargassum is used to make the soles of the shoes. Both parts of the shoes are assembled using water-based adhesives, which are not harmful to the health of the workers in charge of this process.
This idea of creating an ecological shoe comes from their main philosophy which is, "not to make us money but to promote to the society to take care of the earth." And as Daniel mentioned, "If not we can go clean all the beaches, if we cannot make another ozone layer, with our small contribution we can make a lot happen," which impulsed them to contribute with their grain of sand to the increase in the number of socially and ecologically friendly companies which help in the betterment of the environment.
Initially neither the process to make the shoes nor the material to make the fabric was very well defined. Many materials including tree bark, newspaper, and tyvek paper were used for the initial models, but either the shoe was not comfortable, or not resistant, or in the case of the tyvek paper, the material was not anywhere near being environmentally friendly. This eventually led to the use of recycled PET bottles to make a polyester yarn to make the woven material for the shoes they make today. This innovation provides a customer with a fashionable, comfortable, recyclable and environmentally friendly shoe.
Inspiration
One of the founders, Jorge, got the idea of creating a different type of shoe from when he was very young and his father, being a shoemaker, used to take him to the shoe factory. Jorge would ask, "Hey Dad, why does the shoe factory smell like that?" His dad would explain to him that it was the smell of the glue they used to put the shoe together. Jorge would get dizzy when he visited the factory and later he found out that the chemicals used to make the shoe could potentially cause health problems to the people handling those chemicals. He also later "found out that no product, talking ecologically, within the shoe is ecological." Many times these shoes would be made from synthetic leather, rubber soles, and assembled with chemical-based adhesives. Jorge would often talk to his long-time friend and future partner about these issues, among others like global warming or pollution. From there they decided to team up in order to revolutionize the way of creating a shoe, from the materials all the way to the fabrication.
Overall impact
Being located within one of the largest shoe industries in Mexico, located en Leon, Guanajuato has had a great impact on both the company internally and externally on the footwear industry. Using these materials like recycled PET bottles and sargassum has brought costs of primary resources down since, for example, many hotel owners in Cancun will either collect the sargassum themselves and give it away so they won't have to deal with it or they will even pay others to remove the sargassum from their beach in order to attract tourists.
The removal of sargassum can both be a benefit to society and the environment by allowing coastal beaches to be cleaner, which causes tourism to prosper and at the same time provides a benefit to marine life. Currently Renovare has an estimated production rate of 20,000 pairs or Renovare Ocean shoes per month, which requires removing 2 tons of sargassum that will help clean up the beaches in Mexico, and also requires using about 100,000 recycled plastic bottles, preventing these bottles from ending up in the environment. This serves their mission, which as they mention is, "to impulse circular economy, reduce our carbon footprint, fight the pollution of plastic bottles and organic waste, fight climate change by creating ecological products." Renovare also encourages its customers to recycle their shoes, when they are worn out, with them in order to reuse the material and reduce their carbon footprint.
Business benefit
Renovare is the owner of the patent for the process of making PET bottles into usable fabric for their shoes, as well as the patent to process sargassum for the elaboration of the soles of their Renovare Ocean footwear line, giving them a big competitive advantage and allowing them to reduce costs, which in turn sets the shoes' price to an affordable 1,100 pesos per pair. Their average sales per month are 20,000 pairs, which are mainly sold through e-commerce. With both the factory work and the need to constantly pick up sargassum from the beaches, they employ 100 workers and are projected to increase from 200 to 500 employees. There is also a decrease in health hazards because of the use of water-based adhesives and reduction in the use of chemicals in their production process.
Because of their leadership in innovative ecological products they have been awarded many prizes like first place in "Premio Latinoamerica Verde," and their work has been in the "Museum of Innovative Material in Barcelona." Currently they have attracted so much attention from the footwear industries that even companies ask, "Why don't you come and give us a talk about sustainability?"
Social and environmental benefit
Currently the company of Renovare is providing jobs directly and indirectly, but all are focused on the well being of the planet. Renovare employs constantly around 100 workers for both the factory that makes the footwear as well as workers that clean up the beaches and pick up the sargassum from which they make the shoes, and is projected to increase from 200 to 500 workers in order to satisfy the demand for the product. Indirectly, coastal cities have created sargassum collection centers, which in turn creates jobs and cleans up the water to better marine life. Also, Renovare buys plastic PET bottles from collection centers in Leon, which also helps to employ people working in collection centers as well as people who collect the plastic bottles, commonly known in Mexico as "Pepenadores."
The recent amount of sargassum in the Caribbean and Mexican beaches is not common for those areas nor for other parts of the world. Based on the negative effects that sargassum has on marine life, nobody wants there to be more sargassum. As Daniel stated in the interview, "Thank God, good that there's no more [sargassum], hope that it goes away, we are already thinking about making it from other things." Possibly wishing that the amount of sargassum increases is a bad idea, but the process that Renovare uses to create shoe soles from sargassum can be used whenever an event like this occurs. As for plastic, there are tons of wasted plastic around the world which needs to be recycled. Apart from making shoes, and since the main part of Renovare's patent is to produce fabric from recycled PET bottles, there are many areas where this can be used, starting with clothing, which Renovare is already of thinking of creating a new line.
As Renovare's sales increase, so does the need to pick up more sargassum from the beaches, which will increase the amount they clean up per month (2 Tonnes). Also their need to use recycled plastic bottles will help in the reduction of 100,000 bottles from the environment per month. Encouraging people to recycle their Renovare shoes they will also reduce their carbon footprint of the person, as well as Renovare's carbon footprint, since they will need to process less fabric to make a new shoe.
Interview
Mario Daniel López, CEO
Keep this story going! Share below!
Renovare is a footwear company that is dedicated to the elaboration of ecological shoes by reusing, recycling and redesigning inorganic and organic material. They primarily use recycled PET bottles and recently they have started to use sargassum for their new shoe model, "Renovare Ocean." They are currently located in Leon, Guanajuato, one of the leading footwear industries in Mexico, and they get their sargassum from the coast of the Yucatan Peninsula. Their main selling point is through e-commerce to people interested in resistant, environmentally friendly outdoor sports shoes.