FOOD BANKING
BANCALIMENTOS
Overview
Bancalimentos is a social enterprise, oriented to the base of the pyramid, which combats poor nutrition, low incomes, deficiencies in waste management, poverty, and the lack of financial inclusion of the rural population in Boyacá.
Authors
Maria Camila Restrepo Pulido
Edgar Eduardo Patiño Malagon
Marlly Arcila Cano
School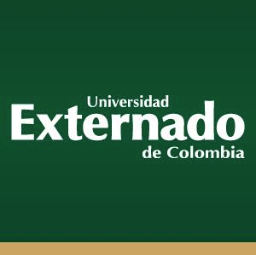 Universidad Externado de Colombia
Professor
Gustavo A Yepes López
Innovation
Olga Yaneth Bocarejo is the founder of Bancalimentos that currently operates in Boyacá Colombia, the business model works as follows: "people register to Bancalimentos by means of a new customer form, they are assigned a savings account number and they are given a card. Those registered take their waste (bottles, paper, used clothes, glass, burned kitchen oil cardboard, banana, fruit, tins and plastic waste) to the different sites of Bancalimentos, after weighing and accreditation according to the table of values and a record is made of the value delivered for the consumer to choose if he wants to withdraw products (food, products, agricultural inputs, essential medicines, sunlamps, or condoms), buy nutritional insurance ($1,500 per month and covers $ 16,000 per day for disability, illness or hospitalization) ), pay the nutritional credit that allows to finance food from the family basket that is later also paid with waste, or save. "
There is a savings account for children from the age of 8 designed to save by means of the consignment of their waste. For their dividends they can remove nutrient-rich foods, including vitamin supplements, cereals and the Bancanutri nutritional bar that supplements their daily nutritional requirements.
On the other hand, the waste that is delivered to Bancalimentos "is sold as a raw material for entrepreneurial and creative companies that transform it to carry out an industrial symbiosis, a whole generation dynamic of circular economy to take it so that they are what transform it"
Inspiration
Born in Zetaquira, Boyacá, Olga Bocarejo is a social entrepreneur who, motivated by the living conditions in her region, decided to create with her family an innovative solution to address the problems suffered by many of the inhabitants of rural Boyacá. . There are problems such as lack of opportunities, social exclusion, resignation, unemployment, social displacement, despair of the peasants who committed suicide by not having to eat, "It is the most normal thing for people in the countryside to commit suicide. Moms have more fungicide for the grass than food and in a moment of despair, it is easier for them to take it. " In these areas there is no adequate disposal of solid waste, so people throw away or burn their waste; In the rural population there is also evidence of financial exclusion "people did not have access to a credit or a savings account because they did not have endorsements, all this does not allow to be projected or programmed economically", these problems were the impetus for the creation of a innovation that counteracted these needs, "we wanted to achieve that waste would stop being a problem and become a solution or an income", improve the environment where we were and implement an economic innovation that will allow us to leave the vulnerability ", innovation of this program is that it manages to efficiently combine economic, social and environmental aspects, promoting the growth and sustainable development of rural areas
Overall impact
Bancalimentos started as a store in Zitaquira in the rural area (Boyacá) "then it was tried, it worked and we watched how people would react. When we did, we showed that the waste was reduced because people no longer wanted to take them out to the street or incinerate them but take them to the bank. We have the aesthetics of a bank, not a recycling warehouse, that makes the way they exchange their waste dignify. "
Bancalimentos currently has 12 points in rural areas of the department of Boyacá Colombia, with presence in 5 municipalities; They are affiliated with more than 2,500 people who multiply by four because they are complete families. We have delivered more than 500 kit of vitamins acquired by children with the cash saving and recycling modality, 25 P.A.R (Rural Supply Points) 29 direct and 5 indirect jobs, 350 nutritionally insured families. 400 tons of recycle correctly arranged, 63 motivational conferences and 55 nutrition campaigns. We employ women from the UNIDOS network and we link productive projects to young graduates of SENA, technicians in environmental management and occupational health, as well as to schools and municipal institutions. "
"We make the difference when we are more inclusive, fairer and closer to the client, with a comprehensive food banking solution to social problems that improve their quality of life, with products and services created and adapted to their routine, to be unique and first in the market in serving this population group unattended and excluded by traditional channels ".
Business benefit
"We started in the first months of 2015 as a product validation, then in the process we won the 2015 Venture Award as the best initiative to overcome poverty, that allowed us to obtain acceleration and financing, something very important because we had never been able to access a loan banking"
In the second stage we included strategic partners and investment partners that helped to empower to bring more municipalities all the benefits, our employees are 22 women all are subsidized and our customers are also. "At the end of 2016 we won Yunus financing in social businesses, we got all the advice and helped us understand our own business, it helped us to structure it, to look at the potential, our weaknesses too. We did not even know that we were a triple impact company, that we were generating social innovation, we only knew that we had the purpose of generating food security with the only thing we had, which was solid waste to turn them into potential assets for food purchases ".
Previously we mentioned that the waste delivered by people are sold to processing companies that use them as raw material. With the used textile waste we found that in Colombia there was not a company that transformed them, the option was to fill containers and take it to Europe or Mexico, "But with the concern always to innovate and create jobs, we decided to do it ourselves by joining universities with faculties to create solutions around waste and we are creating architectural products and modular solutions made with fabrics and rags.
Social and environmental benefit
Olga Bocarejo, founder of Bancalimentos tells us: "When we began to see the need and identify the problems that affected my community and started Bancalimentos, a triple impact (social, economic and environmental) began to be made.
It is economically impacted because Bancalimentos generates income to the vulnerable population in rural areas and offers food security through the solid waste that each individual or families generates in their homes or farms, offering products and services to people with low incomes that in many occasions they can not acquire adequate food, and with financial products such as nutritional insurance that is purchased with waste ($1,500) and charged in waste guarantees adequate food for the family, in the event that the head of the household is disabled, it also covers maternity leave and funeral services. "
The social impact is also very important because Bancalimentos generates financial inclusion by offering savings accounts and financial products to the low-income population, which in turn translates into more optimistic and productive people, smarter children by reducing malnutrition, fosters better relationships interpersonal, reduces violence and displacement,
Regarding the environmental impact, the waste that is thrown away or incinerated is reduced because it is now delivered to Bancalimentos and in turn it is reused as raw material for other products by specialized companies, all this contributes to improving the landscape, reducing emissions and contributing to the recycling.
Interview
Olga Yaneth Bocarejo, BANCALIMENTOS
Keep this story going! Share below!
Bancalimentos improves the income of the rural population of Boyacá by "giving value to the solid waste generated by people exchanging it for financial products (nutritional insurance, food credit, savings) and basic necessities".