Food as a Catalyst for Community Change
Prep Table
Overview
Prep Table is a social enterprise, legally classified as a company limited by guarantee, using food to support people in difficult housing situations; such as homelessness, at risk of being homeless or in temporary accommodations. Based in Edinburgh, Prep Table has been working with multiple charities, including Rock Trust, Streetwork, Salvation Army and Four Square Homeless Charity in the one year since its inception. These charities are mainly focused on tackling poverty and helping people who are homeless or at risk of being homeless, with Rock Trust specifically working with young people between the ages of 16 - 25. This is done by providing support in finding accommodation and employment or giving opportunities for work experience and volunteering, in order to regain control over their lives and prevent further homelessness.This organisation contributes to the fulfilment of five different Sustainable Development Goals; goal 1: no poverty, goal 2: zero hunger, goal 3: good health and well-being, goal 10: reduced inequalities, and goal 12: responsible consumption and production.
Authors
Astrid Stolz
Nicole Muller
Lydia Ahmed-Yahia
Rebecca Ljungberg
School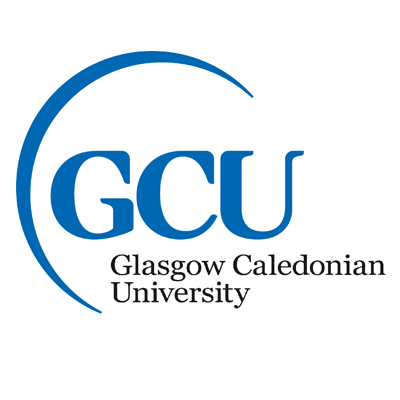 Glasgow Caledonian University
Professor
Colquhoun Ferguson
Innovation
When the company was founded by Fiona Donaldson in the summer of 2018, there was a gap in the market for a social enterprise that would utilise surplus food from supermarkets that is otherwise deemed unsellable. Per year, charities will spend from £2000 to £3000 on surplus foods from the supermarket without any means or method of transforming it into meals. Prep Table bridged this gap by offering solutions to reduce food waste and optimise resources. Additionally, Prep Table provides interactive cooking lessons to people in difficult housing situations. These cooking lessons allow disadvantaged people to feel accepted as part of a community. One major way this is done is through individualising people's needs and offering them choices. What Fiona has noticed is that these cooking sessions positively impacted the relationships between members of the community. Ultimately, this venture aims to expand into the development of healthy convenience food. According to Fiona, "convenience food isn't a bad thing, it can be healthy and nice". Ideally, she plans to deliver food to people in temporary accommodation; such as hostels and bed and breakfasts. Prep Table would also accept crops from independent gardeners, which could then be used for convenience food.
Inspiration
Fiona's inspiration for Prep Table began when she started working as a chef at the Bethany House hostel, where registered homeless people stay whilst awaiting a council house. Her love of cooking led her to believe in its substantial impact on people's lives. While working at Bethany House, she invited residents to cook with her, and gave respect to their choices by taking their opinions into account and cooking their favourite meals. Fiona states that "it's important to see everyone as an individual" and to demonstrate respect for one another to help build a stronger community. It was during this time that she noticed how much excess food was being wasted and that this issue needed to be addressed. All food being delivered to the hostel was unwanted, pre-packaged supermarket food, which was then served to residents. This inspired her to bring a change and improve the quality of the food served to homeless people.
Overall impact
It is difficult to estimate the exact number of people Prep Table is impacting. Weekly, there is a regular group of young people - around 8 to 9 people - attending Rock Trust that interact with Prep Table by either being fed or gathering kitchen experience. With this group, Prep Table prepares takeaway meals for 40 people on average. Furthermore, Prep Table works twice a week with The Salvation Army by cooking lunches and teaching attendees how to cook. Although the numbers are always fluctuating, they generally help around 25 people a day according to The Salvation Army website. Additionally, Prep Table works with Streetwork by preparing a cultural meal every two weeks and breakfast twice a week. With this organisation, Fiona estimates they reach, on average, 60 people a day.Prep Table also has an impact on people's quality of life by providing them with a safe place for them to socialise, listen to music and overall enjoy an escape from their everyday hardships. While each charitable organisation has a different experience, Prep Table consistently works at both supplying and teaching people how to cook nutritious meals. This was acknowledged when Prep Table was declared a member of Big Issue Magazine's Changemaker's Top 100 in 2018. Fiona has expressed that to be impactful, it is vital to foster a personal relationship with one person at a time. She stated that "it's much better to work with 4 or 5 people individually and really make an impact on their life". In her opinion, this has brought out the best, long lasting outcomes, as people feel more respected and important when working a small group. A good way of illustrating Prep Table's impact and general ideology is demonstrated in the case of a young man named Jack. Jack's confidence had suffered after he experienced workplace bullying, and Fiona worked with him to build up his confidence as a chef again. After this experience, he has been working with Prep Table and also set up a new venture, the Kettle Chef, with support from Rock Trust. This is an example of a direct life changing impact that Prep Table has had on an individual.
Business benefit
Since its creation, Prep Table has acquired funding from a variety of organisations. One notable partnership is with the Big Issue Invest Power Up as they have offered £50,000 as well as the aforementioned classification in their Top 100 Changemakers. Another source of funding was provided by the NHS as they have funded £70,000 as well as setting up premises in the NHS Training Centre. Turnover from the business itself has been £15,000, and is consistently growing, and has also received funding in the amount of £30,000 from Firstport and £5,000 from Start It. These numbers demonstrate the support that Prep Table has received in just its first year alone and allows the business to agree to jobs that further promote its values. Using this funding, Fiona was able to live off the business and hire an employee to expand the company. Due to the innovative nature of Prep Table's concept, no competition is present in Edinburgh as the current competition lies between the organisations working with Prep Table. This is an evident advantage from a business perspective since it allows Fiona to easily find partners to work with and obtain funding. As previously mentioned, Prep Table is currently a company limited by guarantee, however once a board is properly built within the company, there are plans for it to be converted to a community interest company, in order to become a legal social enterprise.
Social and environmental benefit
Prep Table is a very socially conscious enterprise and works to reduce poverty. Although there is currently only one employee, the founder has stated that as the company expands all employees will earn a living wage. In addition, Fiona stated that she would help people on benefits by offering them work and workshops that remain under 16 hours a week so that they can still receive benefits while working on their skills so that they can be self sufficient one day. Although Prep Table is focusing mainly on its social benefits, their actions result in substantial environmental benefits as well. By utilising surplus food, Prep Table is minimising food waste and through interactive workshops, sustainable alternatives are being promoted. Prep Table is also environmentally conscious by working with companies, such as Grassmarket, that aim at following a sustainable environmental business strategy.Through the community developed by Prep Table there has also been a significant social benefit for wellbeing. This is accomplished by contributing to a community, which reinforces the feeling of belongingness in an otherwise lonely lifestyle. By making them feel part of a community, Fiona also tries to make people in difficult housing situations feel valued and treated respectfully, which contributes to the bettering of their social skills and mental states. Ultimately, the most evident way that Prep Table is socially beneficial is by tackling hunger issues within disadvantaged communities.
Interview
Fiona Donaldson, Founder
Keep this story going! Share below!
Prep Table
Edinburgh, GB
Business Website: http://preptable.scot/
Year Founded: 2017
Number of Employees: 2 to 10
Empowering people through food, providing freedom of choice and the means to give, receive and to share in a comfortable, relaxed environment. They believe that everyone deserves to feel the pleasure of good food and that somebody has taken the time and effort to cook for them because they matter.