Flourishing Farmer in Padang Panjang, Indonesia
Permata Ibu
Overview
Permata Ibu Farm builds the capacity of milk farming to improve the quality of the milk through education.
Improving milk quality brings the high value of the output. Eventually, it helps the prosperity of the village, supporting the goal of SDG 1# No Poverty
Author
lia setiarini
School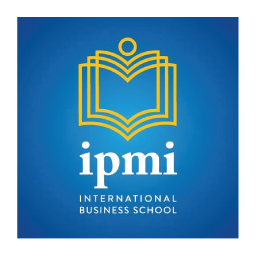 IPMI International Business School
Professor

Amelia Naim Indrajaya
Innovation
Ibu Deslia and his team, through Permata Ibu, help to improve the knowledge of milk farming to the surrounding milk farmers to help them produce high-quality milk ( hygienic and fewer milk bacteria) to be consumed by people. Permata Ibu also is collecting the milk from the farmer with good price and transforming it into value-added base milk production ( pasteurized milk, yogurt).
Permata Ibu also create edu-tourism ( education tourism) , inviting people to come to the farmer to understand, create awareness of milk farming, and educate the importance of drinking milk. More people come to the village to bring up the economic life in the village.
Inspiration
Ibu Deslia has been helping the village since she was young.
She was the National winner of "Young Pioneer in entrepreneurship 2006".
Her willingness to improve the quality of life of her village took her to another step to not only becoming a milk farmer but also producing an added value milk product and market it to the area outside Padang Panjang.
Overall impact
Ibu Deslia helps to improve the quality of milk, so it is salable and consumable in the short term.
In the long run, she developed the market through increasing the value of the product and distributes and promotes the local milk to other areas.
Business benefit
Ibu Deslia's innovation has increased employees through the production of yogurt/pasteurized milk.
The revenue of farming has increased. The milk's value per liter has also increased significantly.
Social and environmental benefit
The innovation has brought positive impact in the society.
It has helped the economic growth in the village

Interview
Deslia Sulastri, Entrepreneur
Keep this story going! Share below!
Permata Ibu
Padang Panjang, West Sumatra, ID
Business Website: https://na
Year Founded: 1981
Number of Employees: 2 to 10
Permata Ibu is a local community of milk farmers in the sub-district of Genting, Padang Panjang Timur, building capacity and capability competitiveness as the entrepreneur of milk farming. The business model is producing value-added milk production (pasteurization milk, yogurt) and providing education tourism.