Overview
Fitbit has recently come out with innovations that are more detailed when it comes to an individual's health. Fitbit added a new watch named New Sense which has new features installed. These features include stress management, skin temperature, spo2 levels, and a compatible ECG app. Another innovation that Fitbit came out with is the Versa 3 watch. This watch has a six-day battery life, built-in GPS, active zone minutes, and music experiences that will keep its user moving and motivated. These two watches help individuals from all over the world to promote good health and wellness.
Authors
RAFID JALIL
Yasmeen Khan
Qadashah Hoppie
Colin Wetterau
School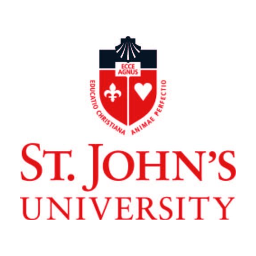 St. John's University
Professor

Charles Wankel
Innovation
The New Senses Fitbit watch became very popular within our present-day struggles with the pandemic. Since the Fitbit watch can record an individual's skin temperature, consumers can make sure they don't have a fever throughout their everyday schedules. The pandemic has also put a lot of pressure and stress onto many individuals and their families. Having the New Senses Fitbit watch can regulate each individual's stress levels and keep them from rising higher by notifying the user.
The Fitbit Versa 3 watch is popular among individuals that promote and prioritize their health and fitness. Working out and staying healthy boosts confidence and protects the stability of one's mental health. Fitness is a way for individuals to relieve their stress and focus on themselves rather than worrying about the issues around them. Both of these Fitbit innovations are important when it comes to health and wellness. This year has brought a great amount of fear, stress, anxiety, and new unhealthy habits amidst the global pandemic. Individuals around the world need something that will get them back on track when it comes to their mental and physical health. Fitbit is the solution to promoting good health and wellness.
Inspiration
The CEO of Fitbit, James Park, saw that there was a large rise in technology towards the end of 2007. His goal was to launch a digital health care company that emphasizes wellness, prevention, and disease management. Park also wanted his new innovative watches to be directly connected to health care plans, employers, and health systems. Fitbit is currently partnered with Humana, Blue Cross Blue Shield, and United Healthcare. According to our interview subject Cristina Vicol, former Fitbit sales associate, "Fitbit received a numerous amount of positive feedback from consumers which boosted sales and helped the company grow into creating a more technologically advanced product that promotes wellness and health on a larger scale." This was a major breakthrough for the company and they were able to expand tremendously.
Overall impact
Fitbit statistics show that individuals that started using their watch for part of a 12-week walking program have more active lifestyles three to four years later. It has experimented that getting approximately 30 minutes of walking most days of the week has helped adults stay physically healthy. The Fitbit watches promote good health and wellness short-term; however, as our body ages, we tend to slow down the pace. A fitness habit needs to be formed to promote health and wellness for a longer period of time. This all depends on the consumer's priority of their own health and wellness to ensure these two important aspects of our lives are kept at a top-notch level.
The overall impact of Fitbit's innovations opened a new digital health door in the markets industry. Scientists are in the process of figuring out to measure an individual's blood-oxygen levels and blood glucose levels for diabetic patients. These digital health monitors give hope to the future in taking control of our own health and pushing ourselves to be more active and fit. It is the start of a new health revolution that can only create a positive impact on our everyday lives.
Business benefit
Innovations always affect business. The success of new ideas helps bring the business new customers, profitability, and new products to the market. This smartwatch came out at a perfect time. Being as the pandemic is still ongoing, it will definitely help prevent cases of the virus. For instance, if the watch determines you have a fever that may be a symptom of the virus the ethical thing to do is to get tested and stay away from individuals so they don't get sick. As the tech world, it is always competitive, with an emphasis on standing out from your competitors, this innovation helps the company to be in the lead so they can flourish in ways other businesses cannot. The smartwatch will lure more customers because it has a strong battery, has a great sensor that tracks how you sleep, and helps individuals by providing health tips. The price of their new smartwatch will help the business generate revenue.
Social and environmental benefit
The new Fitbit Sense focuses on how to manage stress. As the entire world is going through a global pandemic, Fitbit's innovation helps those that have gained a few pounds or are worried about returning to the public and interacting with individuals. Typical features include tracking your heart rate, breathing, temperature changes, and skin reactions. The innovation analyzes the data and how your body reacts to stress. They give suggestions on ways to meditate or other routes to relax so you can ease yourself. This innovation is beneficial to society because it helps spot early signs of fever. Your temperature is normally taken at night and the feature can determine early signs of fever. This is very important to the mass population because everyone is scared of one another whether they have a fever or a cough. Thus, you don't want to spread sicknesses. A great feature that society will like is if something happens to you that doesn't usually occur, such as hot skin, chills, or clamminess, the Sense will determine why it happens over time. The app will give you recommendations on what to do, helping you not to worry.
Interview
Cristina Vicol, Former Fitbit sales associate
Keep this story going! Share below!
Fitbit's goal is to get consumers to get out and get in shape. The company evolves around a wrist-worn fitness-tracking device and is drastically increasing its popularity in the fitness market. Their devices typically track daily steps, amount of calories that were burned, their active time, and also provides feedback. There are additional features such as floors climbed, how long individuals slept, heart rate, and speed. Fitbit devices have the ability to sync with your computer and apps on mobile devices so you can keep track of your health. Many chain stores such as Best Buy, Target, Costco, Macy's, Kohl's, Walmart, and so forth carry Fitbit devices. In 2019 Fitbit, agreed to be acquired by Google for $2.1 billion.