Fishing For Sustainability
Eileen Fisher
Overview
Eileen Fisher is a clothing company that focuses on designing timeless sustainable clothing for its customers. The company has effectively contributed to environmental health by using recycled and organic fibers, using manufacturers that offer certified dye processing, and reducing CO2 emissions. The creation of sustainable clothing is an innovation that is beneficial to the environment and customers. Eileen Fisher is promoting four UN Sustainable Development Goals; Peace, Justice and Strong Institution, Clean Water and Sanitation, Gender Equality, and Responsible Consumption and Production.
Authors
Matthew Cedeno
Maria Kaldas
arsalan ahmed
Madeline Delgado
Mantirpt Kaur
School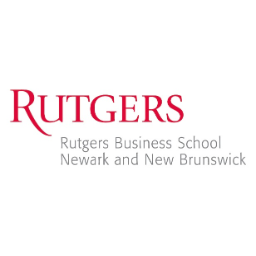 Rutgers Business School
Professor
Joseph Markert
Innovation
Eileen Fisher's innovation is simply being able to provide sustainable products to the brand's clientele while simultaneously giving them chic, timeless, and effortless styles that will last them a lifetime. In 1984 with $350 in startup money, Eileen started her namesake brand "Eileen Fisher", due to her having difficulty with getting dressed. At the time she was employed as an interior and graphic designer, and kept envisioning different clothing shapes and, finally took the leap and pursued to create these pieces. Once she designed those four shapes, she was able to showcase them at the Boutique show and that's how Eileen's brand gained traction.
In 1997, Eileen brought along Amy Hall, the VP of Consciousness, and gave her the task to form the brand's Social Consciousness Department, which their goal was to amplify and bring awareness on the topics of sustainability, helping the environment, and the importance of human and women's rights. It was from then, that Eileen Fisher became one of the pioneers for sourcing natural, organic fibers, recycled fibers, and other sustainable fibers such as wool and Tencel™ Lyocell. Because of her firm stance, she's one of the 3,585 companies that have named certified B-Corps and obtains an overall score of 96.2. She's been acknowledged by the CFDA Awards and won the Positive Change award in 2019 for her impactful contributions to the fashion industry.
Fisher's brand complies with more than one of the UN Sustainable Development Goals, such as Gender Equality, Decent Work and Economic Growth, Responsible Consumption and production, and Climate Action. As stated previously, Eileen's mission is to provide sustainable pieces and use practices that don't harmfully impact the environment and its workers. The company prides itself on their contributions while being privately owned and will continue to take the lead on safe practices.
Inspiration
The inspiration for Eileen Fisher's innovation came from her desire to do something good for the environment and society. She wanted to create a clothing brand that would be sustainable and beneficial to the environment as a whole. More specifically, the organization states, "For over 35 years, we've been united in our efforts to support the environment, human rights and initiatives for women and girls—and we believe that this work is becoming more and more important." Amy Hall, the representative we interviewed from Eileen Fisher, stated that Eileen wanted to create "timeless pieces that were made of natural fibers." Eileen was inspired to create timeless pieces, specifically for women, because she wanted her clothing to be simple so that her customers could plan their outfits easily. Furthermore, her inspiration to create clothes that can be repurposed came from her vision to reduce wasted fabric. For instance, Amy Hall showed us a backpack that was created out of completely repurposed materials, which was a great way to promote sustainability.
The innovation emerged with the help of Eileen Fisher and her team. Eileen states, "I envision a future where the clothing industry actually helps restore the planet." The organization takes pride in giving back to the environment and their inspiration lies in bettering the environment. The organization integrates a collaborative leadership structure, which has proven very successful for them. Essentially, Eileen does not like to take credit for the entire success of the company, instead, she gives credit to all of her employees who made her vision come to life. The innovation itself inspires the company to continue their sense of purpose, which the company states are to "Do all we can to empower women and girls, especially as advocates for the environment—we believe the future depends on it." Lastly, Eileen Fisher is inspired by the impact of climate change, therefore the organization's innovation limits its waste by utilizing a circular manufacturing model that reuses fabrics and clothing.
Overall impact
The overall impact of Eileen Fisher's innovation has benefited the environment and encouraged customers to make sustainable choices as well. Eileen Fisher believes that the organization should be ethical and timeless through the use of well-made clothes designed to work together, wear effortlessly, and be a part of a responsible life cycle. Eileen Fisher began a new take-back program called Renew in which the customer returns old pieces that are given to another home or turned into entirely new designs. Eileen Fisher started in 1984 with just $350 in the bank, and four shapes that she took to a boutique in New York. The company started with 3,000 orders, and today it has grown to 1,100 employees with more than 65 stores in the United States, Canada, and the UK.
The long-term effects of sustainability include protecting the limited natural resources on our planet, fighting against climate change, and shifting the fashion industry from take-make-waste manufacturing models to endless circular models. Since 2010, the company has collected over 1.4 million clothes to be resold or remade into new designs. This idea began the endless cycle that Eileen Fisher advocates for. The first life of Eileen Fisher's clothing line is when the product is made with materials from fabric mills and dye houses to start the cycle off. The second phase of the clothing line is when used pieces that are in perfect condition are cleaned and resold, which greatly impacts the environment. The last part of the clothing line includes worn-and-torn pieces that are transformed into one-of-a-kind designs on products such as pillows and handbags. The short-term effects of the organization's efforts include creating simple and versatile designs that stand out to their consumers. The organization's collaborative efforts have also influenced other companies and designers to become sustainable. This transformation is seen in the fashion industry because, over time, many clothing brands have already switched to sustainability and choices that are much better for the environment.
Business benefit
The concepts of sustainability and reusing materials have benefited the environment, as well as the organization as a whole. One of the ways is that this innovation has benefited the company by creating a profitable business model for planetary needs. Sustainability has allowed the organization to create the desired styles using a method that is better for the environment. The innovation has focused on developing a sense of style in which the best styles for every season attract many customers.
Eileen Fisher and each department of the organization benefit together in regards to profit. The business is forty-one percent employee-owned. Moreover, the organization has created a work environment that is beneficial to all employees. For example, employees are always asked to express their opinions to see what they would like to see differently. This results in the business taking care of every employee's well-being, as well as giving way to new ideas to spur within the organization. Furthermore, employees are also given ten percent of the profits each year, and the business focuses on the employees for a collaborative leadership structure.
The organization's focus on sustainability has resulted in opportunities that allow the organization to experiment with new ideas and collections. Eileen Fisher has tried many different product innovations, some of which have failed. One of the products they have created was a men's clothing collection, which did not reap as many benefits as the women's collections. Amy Hall states in the interview that they "didn't give enough time or invest resources." However, as a women's clothing brand, Eileen Fisher is focused more on empowering women and giving them the opportunity to dress in simple and stylish clothing that is also good for the environment. Amy also mentions that although there will be no Men's clothing in the foreseeable future, perhaps the organization will create new products and services at a much later time.
Social and environmental benefit
Clothing can be associated with the waste of fabric and materials because some designers use materials that can not be recycled or repurposed. This begs the question, how can we increase the reusability of clothing? In response, the company thinks about how they can reduce the amount of clothing using toxic chemicals, and effectively create clothing that benefits the environment and society. Eileen Fisher's representative, Amy Hall, stated "We have been really focusing on the environmental impact of our clothing for a very long time. The values are really embedded in our clothing, we look at every aspect of fiber, people, chemistry, carbon use, and animal welfare."
Before making the clothing, the company has to find solutions for the supply chain. Eileen Fisher has shifted its focus to regenerative farming methods. The use of healthy soil reduces the carbon, stores it, and supports fiber and food to grow which is beneficial for the environment and society. When using this type of farming, they have lowered the gray water footprint. In regards to chemicals, the company uses manufacturers who use the bluesign standard to certified dye processes. Lastly, in support of animal welfare, the company requires the supplier of wool, leather, and cashmere to meet the five freedoms of animal welfare. After ensuring greater environmental impact, Eileen Fisher can begin to create and distribute clothing.
Along with the great shape and feel of the clothing, the use of organic and recyclable fabric also benefits society. The clothing can last a long time after it was first purchased because it can be repurposed into bags or pillows. Amy Hall informs, "We have influenced the industry, in demonstrating that it is possible to start creating a circular business model. We invite other brands to see how we take the clothing and sort it." As small businesses, they have initiated their sustainability practices and they also share their knowledge with others to continue to increase the impact on the environment. Essentially, it is very beneficial because others in the industry can learn how to repurpose the clothing, instead of letting it go into landfills where it can take 200 years to decompose. In conclusion, Eileen Fisher has taken many different approaches to benefit the environment and society.
In regards to management, the organization has implemented strategies that promote inclusivity and fairness. Amy explains that there is a collaborative leadership structure and the company is partially-owned by the employees. The organization manages its staff effectively by using their feedback to implement new strategies. Employees are often surveyed or asked what changes they would like to see. Amy gave us the example of the Black Lives Matter Movement, in which the management team gathered its employees and listened to their experiences. As a result of listening to employees, the organization can create programs and committees that have proven successful. Furthermore, the organization encourages employee development and motivation by giving them 10% of profits each year. The organization also prefers a system approach when making decisions in design, supply chain, etc. In regards to diversity, the organization states that they "Respect and honor differences in gender, age, race, ethnicity, sexual orientation, and political views." Furthermore, instead of setting goals for its employees, the organization allows everyone to create their own goals that are tailored towards the overall purpose of the company. Essentially, everyone has personal goals and share common goals that make the company successful.
Interview
Amy Hall, VP of Social Concisouness
Keep this story going! Share below!
Eileen Fisher
Irvington, New York, Worldwide
Business Website: https://EILEENFISHER.COM
Year Founded: 1984
Number of Employees: 1001 to 5000
Eileen Fisher is a women's clothing company that focuses on designing timeless sustainable clothing for their customers. The company has effectively contributed to environmental health by using recycled and organic fibers, using manufacturers that offer certified dye processing, and reducing CO2 emissions