Finding Sanctuary in Living Sustainably
Lorenzo Miguel's Sanctuary Eco-Farm
Overview
Established in 2015, Lorenzo's Sanctuary is a business registered as a family-owned micro-enterprise. Lorenzo, the owner's son, inspires their enterprise. The Medina family practices organic farming as the owner wanted her autistic son to have a healthy lifestyle. The business promotes Curative Education and influenced by sustainable practices.
Moreover, the owner also raises their advocacies concerning the environment by speaking in various webinars or workshops. Their talks are centered on urban farming, promoting the inclusion of Persons with Disabilities (PWD's), and how to live sustainability.
Lorenzo Sanctuary sells naturally grown produce, seedlings, homemade jams, coconut vinegar, chili flakes, dried fruits, and art for autism bags, and pillows.
Authors
Alyssa Mae Sagana
Miguel Angelo Cabungcal
Romina Althea Cuerda
Rayon Barberan
School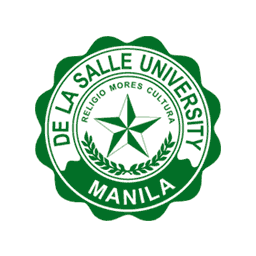 De La Salle University
Professor

Pia Manalastas
Innovation
Lorenzo's Sanctuary's innovation is deeply rooted in the owner's love for her son, who has autism. While they bought the property in 2013, the owner decided to officially establish the sanctuary in 2015 to grow organic food for her son. The Sanctuary's profit is also intended to provide for her son's financial needs in the future. The owner is very selective with the food they eat. She believes that "the food people intake affects their behavior if it is chemically modified." Hence, the owner ensures that her family, especially her son with autism, is being nourished with home-grown organic food harvested in the sanctuary.
Lorenzo's Sanctuary innovation is going back to basics. With the overflowing agricultural innovations, the owner believes that going back to the fundamentals of farming is innovative. Many have forgotten the basics of agriculture and presume that modern methods, such as heavy chemicals, are the best options. However, going back to the basics of farming, like creating natural fertilizers from waste produce and compost, is more sustainable.

Unlike other farming businesses that explore how technology can help to farm, Lorenzo's Sanctuary does not think of investing in technological advancements as it will alter the primary purpose of the sanctuary, which is sustainable farming.
The owner integrates technological innovation in Lorenzo's Sanctuary through marketing, advertising, communication purposes, and product accessibility. Moreover, Lorenzo's Sanctuary plans to open Curative Education in the sanctuary and introduce it to the community where disabled children are given training in terms of life skills - exposing them to farm, art, music, and more. The owner trusts Curative Education as a way for inclusivity and uplifting disabled children in society.
Inspiration
Lorenzo's Sanctuary is a place of wellness and healing. The creation of this farm was inspired by her son Lorenzo, who has autism. Since most of their customers believe in what they do and their capabilities, the Medina family is inspired to create change in the littlest of ways. Ms. Medina aims to help give more opportunities to People with Disabilities (PWD's), and Lorenzo's Sanctuary was one of them. The farm would not be what it is today if it wasn't for Ms. Medina's experience at Camphill Community in the States. During her stay, she observed that children with special needs are happy when they are exposed to nature. They perform better and excel at certain activities.
As a result, she took up Curative Education to further her knowledge on this topic. The farm cultivates natural products, but the Medina family also hosts Grow Food with Love workshops to influence others to grow their food naturally. Not only is this a healthy practice, but it also helps people to change holistically. Ms. Medina believes that people should strive for "Goodness for the planet, for humans, and our community, and we are capable of doing that - one sprout at a time."
Overall impact
To fully understand Lorenzo's Sanctuary's impact on society and the environment, it's imperative to consider what problems need to be addressed. Children on the spectrum have trouble understanding and communicating their needs to teachers. Moreover, these challenging behaviors may often be difficult to socialize, and teachers may lack the training to help integrate them. Ms. Medina saw Curative Education through farming as essential to help children on the spectrum. Children actively experience learning through sensory activities such as farming. Ms. Medina expressed her sentiments about how unhealthy food consumptions (i.e., processed foods) during pregnancy may induce a higher risk of autism for children. Essentially, it inspired her and her family to establish healthy eating routines by growing their organic fruits and vegetables. Workshops from Lorenzo's Sanctuary, such as the Grow Food with Love, stirred young minds to achieve food security through sustainable farming. Lorenzo's Sanctuary raises awareness that there must be a concentration to move beyond industrial farming towards sustainable farming.
The leap towards sustainability would involve improving food production without being wasteful. "For commercial farming, you can grow food in five days, but for organic or natural farming, it can translate to forty-five days. This is why at this time, the price can be 30% higher than other commercial fruits and vegetables." Ms. Medina remarked. The opportunity for sustainability farming to become a lucrative occupation will be beneficial for its stakeholders because of this leap towards a greener future. Ms. Medina believes that with technology becoming greener, sustainable farming practices will become the new norm.
Business benefit
Converting a commercial farming agricultural land into an all-natural one may be a significant risk for Lorenzo's Sanctuary business' profitability. However, their business operation aims to help people by providing a livelihood for the local farmers, producing organic food that future generations can enjoy, and eventually building a community that helps people with special needs through curative education in natural farming.
Farming is not one of the most lucrative occupations here in the Philippines, and Lorenzo's Sanctuary aims to inspire and educate young people to get involved in sustainable agriculture. In addition to this, they want to innovate and utilize technology, particularly social media, as a medium of communication to make their services accessible to others.
Lorenzo's Sanctuary is thinking of long-term benefits that can help the community address issues like food security and climate change while considering their overall well-being with the food that they grow. Being aware and concerned about the type of food we are consuming right now indicates that Lorenzo's Sanctuary cares, which is always an effective way to positively engage and connect with various stakeholders.
Building long-lasting relationships with key stakeholders can benefit the business's longevity because they may support and even help fund the company with its operations. Going back to basics in a competitive business environment may be risky. Still, it is made clear that Lorenzo's Sanctuary works to make an impact and be profitable.
Social and environmental benefit
When the Medina's established Lorenzo's Sanctuary, they planned it as a family owned micro enterprise that promotes natural farming. The farm uses eggshells for natural fertilizer, letting their crop grow naturally with no chemicals added utilizing natural products for growth. Ms. Medina claims that organic or natural products have a big market, "People are more inclined to live healthier, not just for themselves but for their families as well."
Lorenzo's Sanctuary may not have many customers, but their current ones buy many products per customer. Because of the tight-knit connections, Mrs. Medina can gather feedback from her customers. If there is a new purchase from a new customer, it is already automatic that she will contact them to ask for feedback. Sometimes, the consumers are the ones to reach out after purchase to give their feedback. For her, the strongest form of advertisement is through word of mouth between consumers and producers. Their relationships with their customers are essential, which is why she does personal communication for feedback.
The Medina family also participates in "Ausome" Entrepreneurship. They participate in bazaars and exhibits and join societies and organizations. Through this, Lorenzo meets and inspires people. The family holds workshops at the farm. It is usually done once a year, near the birthday of Lorenzo. The workshop aims to teach those who want to learn about farming, mainly teaching people with disabilities. For Ms. Medina, going back to basics allows us to minimize our bad impact on the planet. "We are already experiencing climate change; We need to do something about it." She hopes to see a world where natural or organic food becomes more accessible for the majority.
Interview
Mrs. Olive Enzo Medina, Co-founder of Lorenzo Miguel's Sanctuary Eco-Farm
Keep this story going! Share below!
Lorenzo Miguel's Sanctuary Eco-Farm is located in Calamba, Laguna in the Philippines. Olive Medina is the co-founder of the family-owned micro-enterprise and dedicated this business to her son, Lorenzo, a young man who has autism. The Medina's established the farm in 2015 with the vision of opening it to other individuals with special needs who need a livelihood in the future. Lorenzo's Sanctuary is in partnership with the local farmers from Laguna to produce naturally grown products. This farm is open to all and especially those who want to know more about gardening.