Find a Place to Recycle
Ecolana
Overview
Ecolana is a social company that connects stakeholders in the recycling process. This company developed a platform that provides tools to learn about waste and how to be a responsible consumer. On the other hand, they give visibility to inclusive recycling through a map and creating campaigns that involve these collection points.
Authors
RUBEN PAREDES
Elena Villarreal
GIlberto Morales
Fabrizio Rodríguez
Carlos Alberto SANCHEZ CARREÑO
School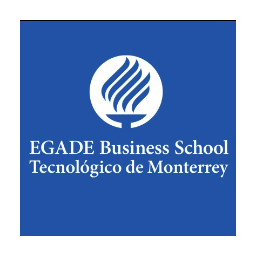 EGADE Business School Tecnologico de Monterrey
Professor

Consuelo Garcia-de-la-torre
Innovation
Ecolana developed a platform where you can find recycling collection centers along Mexico. Ecolana focuses on those people who have been recollecting garbage as a profession, called "Pepenadores". They were contacted and trained to manage and operate all the collection centers, giving them visibility and a more organized way of working.
When a person goes into this collection center and brings recyclable garbage, they can earn virtual money from Ecolana called "Ecolanitas", which can be exchanged for discounts in stores, products in the foundation app or in services from all affiliated sponsors. This motivation not only pushes people to recycle, but also gives the society cultural awareness of the importance of the objectives that Ecolana is pursuing. Mexico City is a metropolitan area of more than 25 million people that dispose of garbage every day. They have the perfect spot to start this quest which they say can be replicable in other parts of Latin America.
Their goal is to enhance the recycling culture within the society, giving formal jobs to people who are used to the informality. They don't obtain financial gain from these activities. They give consulting services aside from this movement that is today their main source of income. This is a team of well-trained professionals who have had an education around understanding global warming. They are well aware of what is happening around us regarding waste management and are willing to make their professional goal in life to make things better with disruptive and innovative ideas and actions.
Inspiration
"We realized that the three (co-founders) of us are environmentalists, and when people want to help the environment, the first thing they think is 'I'm going to recycle,' but we find ourselves with the question… well, but how?" says Mariana, one of the co-founders.
"Ecolana started as a tool to help citizens. There is no liaison between the citizens and the collection centers, between collection centers and recycling companies, and also between companies and their consumers. We are like a portal between key players in the recycling chain," Mariana adds.
"The social part of Ecolana is the recognition of all those people who have spent decades dedicating themselves to manage our waste," Mariana highlights.
Overall impact
Ecolana has helped citizens that want to recycle to know how and where they can recycle their waste, providing the tools they need through their web platform and call centers, but also to increase the awareness of recycling.
On the social part they have provided the collection centers with visibility, connecting them with the consumer goods companies and the recycling companies, and helping them to increase their income and be more professional.
Last but not least, Ecolana helped recycle more than 1,800 tons of solid waste, from important companies with operations in Mexico, in 2020. (Soto, 2021)
Business benefit
Ecolana's revenue comes from working with consumer goods companies that normally have global agreements to reach some of the UN Sustainable Development goals, including recycling; so they provide studies and analysis of recyclability on their products and packages, consultancy and communications programs.
They try to do it in a holistic way, not just as a product or type of service, they try to involve all the stakeholders to generate efficient recycling chains and processes.
In 2020, Ecolana's income rounded 5 million Mexican pesos, and they expect to grow around 60% in 2021. (Soto, 2021)
Social and environmental benefit
This innovation benefits society in a way that it dignifies the work that informal waste pickers do in Mexico because they ensure closer collecting spots for their materials and proper purchase prices per weight, regulated by Ecolana itself. Another way it benefits society is by giving consumers the tool (interactive map) in which they can search for a responsible recycling center for their specific waste needs. An indirect benefit for society is the information they obtain of the obstacles and limitations of how difficult it is to find a place that can receive all of one's waste, so automatically the consumer becomes more conscious by considering the after-use scenario in which they are left with waste that no one can treat.
The environment benefits by this innovation in a way that individual recycling centers can't impact as deeply. Informal waste pickers are very important actors in this industry and Ecolana giving them a profitable and sustainable business makes it ideal for the environment and for paving the way into a regenerative waste economy. The consulting services the company provides also benefit the environment by attacking problems like waste management on larger scales and in materials that are hard to recycle or treat.
Interview
Mariana Soto, CFO
Keep this story going! Share below!
Ecolana
Mexico City, Mexico, MX
Business Website: https://ecolana.com.mx/
Year Founded: 2019
Number of Employees: 11 to 50
Ecolana is a social company that connects the stakeholders in the recycle process. This company developed a platform that provides tools to learn about waste and how to be a responsible consumer. On the other hand, they give visibility to the inclusive recycling through a map and creating campaigns that involve these collection points.