Financial Support for Family Business Growth
Grupo Genera (Genera Group)
Overview
Genera captures funds from investments (which earned an interest above market) and canalizes it, through invoice factoring, to family businesses to help them overcome liquidity difficulties at first stages of entrepreneurship.
Authors
Jose Luis Velasquez Relayze
Daniel Dibos
Yamil Adum
School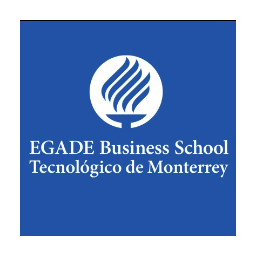 EGADE Business School Tecnologico de Monterrey
Professor

Consuelo Garcia-de-la-torre
Innovation
Genera stands as a financial back up for family businesses and entrepreunership that needs liquidity and advise, considering that at first stages when a company has been started, the working capital becomes a key factor to succeed. For instance, a Gelato family business starts growing up and they have the opportunity of displaying and commercialising some of its products in a big retailer or supermarket. Given that these big retailer or supermarket corporations have their own standard payment conditions, they unintentionally could leave these family businesses with some liquidity issues to overcome. Also, these family businesses do not have access to other financial products from banks, and if they do not obtain enough money to pay suppliers and employees, then they will face bankrupt. So, Genera helps these family businesses to access to financial products at a reasonable financial cost. Finally, the innovation lies on the fact that Genera not only obtains funds from investors and give it to family businesses, but also connect each other, so the investor gain enough knowledge about where his/her money goes to, and it creates a valuable investment called "investment with purpose".
Inspiration
Rosario Rodriguez (Commercial and Operation Manager) was inspired by the lack of financial education of family businesses, so they started providing financial advise at no cost to them, then they realized that is not only financial advise what they need, but also access to financial products given that liquidity issues was one of the most common reasons why family businesses do not grow up and dissappear. So, the concept "investment with purpose" became something important for all the parts as the investor is willing to provide funds if they know where their money goes, and if that money is giving more opportunities to other people. Hence, Genera do not need to compete with banks by capturing funds at high interest rates, so they offer a reasonable interest rate.
Overall impact
The innovation helps family businesses to overcome liquidity issues and bankrupt, and connect the investor (money provider) with the family business (money recipient). There are approximately 1.7 million small and medium companies in Peru, and only 28% of them have access to the financial system. The main product obtained by these companies is financing of working capital at high interest rates given that these companies are considered high risk for the banks. Genera was one of the first institutions in Peru that only focused on invoice factoring, which allows both the family business overcome liquidity issues at reasonable interest rates and investor to provide funds with a purpose (to help a family business to grow).
Business benefit
Genera has withdraw S/2.7 million (equivalent to US$0.8 million), which has helped 40 family businesses to overcome financial difficulties at first stage. For instance, a Gelato family business was able to commercialise its products at a higher scale in big supermarkets and retailers corporations, and start growing up in different perspectives (employees, locations, etc). It would not be possible if this Gelato company does not receive the help and support from Genera as the interest rate from the bank would kill the business itself.
Social and environmental benefit
As the Investment Fund (Genera) has been growing up and more investors were interested in providing additional funds, Genera has been able to help 40 family business over 3 years since created, and is expected to grow 10 times in 4 years time, which will help more than 400 family businesses. I will allow family businesses to grow financially healthy and create more job opportunities in local communities.
Interview
Rosario Rodriguez, Commercial and Operations Manager / Partner
Keep this story going! Share below!
Grupo Genera (Genera Group)
Lima, PE
Business Website: http://grupogenera.pe/
Year Founded: 2014
Number of Employees: 11 to 50
Grupo Genera (hereinafter Genera) is an investment fund that helps small and medium companies (family business) to face liquidity issues through invoice factoring.