Finally a Solution to Food Waste?
Frisch
Overview
An average household in the United Kingdom wastes around 400 pounds of food every year, simply because people forget about the contents of their fridge and let the products expire. "Frisch" is an innovation that wants to solve this major issue and thus contribute to food waste reduction.
Authors
Filip Hatiar
Roza Mirzoyan
Liudmila Tynyaeva
Olga Kolupaeva
School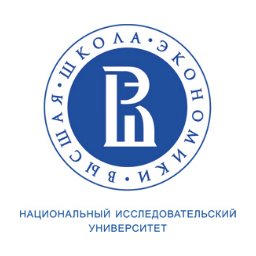 National Research University Higher School of Economics
Professor
Ekaterina Ivanova
Innovation
Today, as the world goes through unprecedented population growth, one may observe an increase in overall food consumption in developed countries. This causes draining of the earth's resources and threatens the future of humanity. One of the issues relevant to this topic is thrown-away food--in other words, food wasted and left unconsumed. This causes unnecessary burden and pressure on the supply chain and severely harms the environment. However, it is not too late to approach this problem. Martin Ferianc, along with George Punter and Patrik Stefka (his team), is one of the first innovators to come up with a contributing solution.
Martin Ferianc, a student engineer from the Imperial College London, developed his own patented product. It was designed as a result of the multiple start-up conferences he attended and funding he received for his sustainable innovation. According to his data, in the United Kingdom an average household wastes "around 400 pounds [of food] every single year only because they forget to check out their fridges, their food before the expiry date." At the same time, a similar behavior was observed in other developed countries. One may see this as an illustration of a compelling warning sign for which Mr. Ferianc hopes to provide a solution. His team developed a combination of hardware and software with built-in machine-learning smart technology that defines when it is the right time to consume certain products. This smart assistant works with the help of sensors that detect the current condition of the food and detect "when your food is going bad. Main one [sensor] is camera which, with machine learning algorithms, is able to determine when your food is turning bad and when you can actually consume it without harm." As a result, the product, Frisch, is believed to reduce the amount of food wasted by telling people which products require more attention. Knowing about the freshness can additionally help to achieve healthier consumption, as customers are informed about the expiry of every product.
Inspiration
This kind of idea does not emerge easily. Mr. Ferianc's story may seem simple, but it is very complex. One day after work, when he had to cook himself dinner, he opened up the fridge and smelled the stinking aroma of expired yogurt. "I saw that I regularly forget about stuff in my fridge." Furthermore, he realized that "I was spending too much money on food." Deciding to do something about it, this engineering student used his imagination and dreamed of a product that would remind him to consume "the yogurt a bit earlier." Thus, his initiative and motivation brought him to invent Frisch. He soon realized the product's further potential. The innovation not only provides a solution for individuals, but also can play an essential role in achieving some of the UN Sustainable Development Goals, such as food waste reduction. In fact, this has given him and his team further motivation in developing a prototype that has the potential to change the world.
Overall impact
The overall impact of the product focuses on two key areas. Firstly, it intends to approach the food waste problem by helping people better prioritize their consumption habits. The hardware/software innovation helps people to inform themselves about the current state of the food in their fridges and thus helps them to reduce the amount of expired products thrown away. This impact further helps to cut down their overall carbon footprint. As people consume more responsibly, unnecessary food waste will not be produced. Consequently, this inventory will not travel through the whole supply chain, which involves significant carbon emissions such as in transportation, waste removal, and packaging.
Business benefit
One of the impacts of this innovation is its applicability for multiple industries. The food sector will especially benefit from it, given its supermarkets and big warehouses. As a matter of fact, Frisch could contribute to improved management by informing managers about the freshness of their inventories. Consequently, companies could improve their prioritization on store shelves; avoid selling expired, stale, and low-quality products; and create more sustainable conditions for their food products. As the founder explained, "So, we are thinking about designing our solution so it can be also fitted inside stores." Firms could then reduce their costs and improve their brand image by operating sustainably.
Social and environmental benefit
The team of student engineers has found some frightening statistics in respect to wasted food. To be more specific, "We found out that regularly the UK throws away 40 million tons of food every year." From the environmental perspective, this represents "one-third of all cars in the UK." Besides, one needs to point out that these statistics refer to the observations from a single country. "So you can imagine that it actually represents a really big problem on a large scale." Approaching it is a big challenge, since it requires changing people's habits--for instance, to value food more and prioritize consumption according to products' expiry dates. It goes hand-in-hand with the long-term effects that bring significant carbon footprint reduction. Therefore, an important aspect of this change involves society and its overall behavior toward this matter. It is worth pointing out that the Frisch team conducted a survey asking about food waste and their innovation. Their findings showed that half of the surveyed people would agree to apply the innovation in their homes and 95% of the respondents were concerned about the topic of food waste. This leaves us with faith that Frisch could contribute to sustainable consumption and a flourishing society.
Interview
Martin Ferianc, Founder
Keep this story going! Share below!
Frisch
London, UK
Business Website: http://frisch.sk/
Year Founded: 2017
Number of Employees: 2 to 10
Frisch is a business focusing on innovations reducing the overall amount of food wasted.