Fife's Flourishing Forestry
Living Solutions
Overview
Living Solutions is a social enterprise and charitable organization based in Cowdenbeath in the Kingdom of Fife. The organization was set up by Paul Cruise and his business partner Alice, who both have a passion for dealing with environmental and social issues. Whilst the company does not follow a Corporate Social Responsibility model, all decisions made by the organization are done so ethically and morally in line with their aims and objectives. The organization follows several of the UN Global Compact Principles, which will be discussed below.
Authors
Shannen Harper
Sophie Coyle
Paul Murphy
Lois Wilkie
Grant Donaldson
School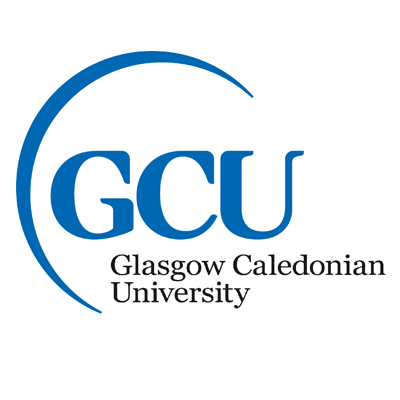 Glasgow Caledonian University
Professor
Muzammal Khan
Innovation
Living Solutions is a social enterprise with an innovative twist that operates as a professional business with a friendly and inclusive attitude. The innovative thought process behind Living Solutions is well considered, as they aim to tackle environmental and social problems by providing employment, training, volunteering, and apprenticeship opportunities for local unemployed young people. With the core business proposition of Living Solutions offering operations in forestry, tree surgery, and countryside management, Alice and Paul, the founders of this business, recognize that whilst they "will never ever be 100% sustainable," they can only actively work toward increasing their sustainability status by engaging in further trading. This resonates with Goal 9 of the Sustainable Development Goals outlined by the United Nations, which discusses the required investment in infrastructure in order to successfully operate as an innovative and sustainable business.
Whilst Living Solutions is a social enterprise with an innovative core, consumer trading is key for its survival. Whilst sustainability is a key feature of this enterprise, it is not the only incentive that draws the consumer in. Living Solutions has adopted a comprehensive marketing approach that ties in professionalism along with a competitive price to retain their market share. The development and economic growth of Living Solutions is driven by the innovative aspect of training young people who may be struggling in the job market or people with protected characteristics who are looking for an opportunity to better themselves. Similarly, this sees Living Solution's innovative approach tying in with Goal 8 of the Sustainable Development Goals outlined by the United Nations, promoting sustainable economic growth and inclusiveness. Whilst this sustainable behavior is not the sole reason consumers choose Living Solutions, the founders believe that such inclusive behavior is accountable "for attracting 10-20% of their business." This innovative enterprise is successfully displaying that whilst innovation and social good are at the root of their concept, they must also ensure that they always operate and act in a professional business manner to compete within the market and drive this social enterprise to further successes and reinvest in other social causes.
"Our aim is to be as sustainable as possible, and we are only going to get that through trading."
Inspiration
The inspiration to start a social enterprise that innovates and trades for a social purpose was different for each of the founders of Living Solutions. Alice, a graduate of biology, struggled to find work in her field of study, and, with a passion for the environment and nature in general, her aim was to be involved with something that fit her passion. Paul, however, experienced the consequences of liquidating his manufacturing company—losing his house, car, and motorbike—and was left "sofa surfing" with his dog. Paul explained this experience as follows: "Some of it was my choice, and I wanted to take a step back; I didn't want to carry on doing what I was doing, and I took some time to reflect to do something different."
Both Paul and Alice attended The School for Social Entrepreneurs, where they spent a year analyzing social issues, social brands, and statistics for social enterprises in Scotland. Paul stated, "I wanted to do something different, and I didn't want it to be about money; I wanted to do something I was passionate about."
Living Solutions works in accordance with a clear set of charitable objectives instead of a Corporate Responsibility plan. Any profits made by Living Solutions are allocated to funding these charitable objectives:
Conserve and protect the natural environment.
Reduce unemployment.
Create circular sustainable economies and sustainable affordable housing.
Living Solutions' aim to create sustainable affordable housing adheres to UN Sustainable Development Goal 1, No Poverty, and its target: "By 2030, reduce at least by half the proportion of men, women and children of all ages living in poverty in all its dimensions according to national definitions." Living Solutions' decision to establish themselves as a social enterprise is an innovative approach to dealing with complex and contemporary social needs.
Overall impact
With an invested interest in the education and employment of local unemployed youths, Living Solutions states clearly on their website that they "want to achieve their aims through providing employment, training, and apprenticeships opportunities."
With an ageing workforce in the forestry and arboriculture industry, Living Solutions offered 10 apprenticeships in 2015, at a time where there were only 12 in the U.K. The year 2018 has witnessed a change in demand for apprentices as the industry now seeks fully trained specialists who can execute their job without training. However, the employment of the apprentices reflected Goal 4 of the Sustainable Development Goals outlined by the United Nations. Goals 4.3 and 4.4 talk about equal access to vocational education and employment, which provide the skills required for the job. Goal 4.5 discusses vocational training being available for all vulnerable persons, including those with disabilities. Despite the slowdown in apprenticeships, in 2017 Living Solutions employed several members of staff with learning difficulties, in particular Attention Deficit Hyperactivity Disorder (ADHD). These employees preferred a practical approach that involved creative involvement rather than a classroom environment. This motive correlates with Goal 16, which was designed to "Promote peaceful and inclusive societies for sustainable development." Goal 16.6 encourages organizations to "develop effective, accountable, and transparent institutions at all levels." Living Solutions stated that in employing people with disabilities, they were able to identify the individuals' strengths and use that as a foundation to build their confidence and a successful career, with some ex-employees now working in Australia and New Zealand.
When asked about charitable contributions, the firm only contributes to itself. However, Paul is a member of the Fife Social Enterprise Network, which has centers in Scotland and promotes growth within the sector, conducts research, develops partnerships, and allows the co-creation of a network beneficial to all members.
Business benefit
Living Solutions holds the reputable status of being a charitable organization that is not only successful from an economic standpoint but also embodies all aspects of a social enterprise through its environmental and employment aims within Scotland. In addition, Living Solutions is a member of SENSCOT, which acts as a support and networking mechanism for social enterprises within Scotland. Key activities include informing, connecting, and developing the social enterprise community. Living Solutions, however, has proven its ability to build great relationships with local authorities such as the local housing association, which kick-started the organization with a garden maintenance service. It is through the partnerships that Living Solutions has developed that it has inevitably contributed to their sustainable objectives such as Community Jobs Scotland and Forest Skills Training in Partnership with Forestry Commission Scotland, with the objective to combat local youth unemployment by offering jobs to people with protected characteristics. This directly relates to Goal 8 of the UN Sustainable Development Goals: "Promote inclusive and sustainable economic growth, employment, and decent work for all." Living Solutions encompasses this very strategy by creating quality jobs that stimulate the economy while limiting environmental impact. Living Solutions not only provides a great opportunity to have more employees from a business aspect, but also helps to build certifications and employability for upcoming generations. Even though Living Solutions has proven its financial success with a turnover last year of around £350,000 to £400,000, profit is not the main goal. Development Manager Paul Cruise strongly demonstrates passion and pride in the organization's charitable status and even confirmed that "the main aim of our business isn't to make money; we obviously want to make money as we go, however, our main aim is [our social impact]."
Social and environmental benefit
As a social enterprise, Living Solutions aims to achieve various environmental and social benefits, including ensuring sustainable handling of timber and reducing local unemployment. When asked what barriers Living Solutions faces when trying to achieve their social goals, Paul mainly pointed to the unpredictability inherent to running a social enterprise. Paul compared the difficulties of running a social enterprise to attempting to complete a jigsaw as the pieces change halfway through the process. "Everything changes constantly; you've got to reinvent things constantly."
Paul acknowledged that the unpredictability associated with running a social enterprise may cause concern when aiming to ensure all members of staff have access to salary, pension, and healthcare on a consistent basis.
Living Solutions operates within an industry where the use of heavy machinery is often necessary for activities such as tree felling. In accordance with Goal 13 of the UN Sustainable Development Goals, companies should aim to reduce the impact of climate change by reducing their emissions. Living Solutions chooses bio oil over synthetic oil in order to reduce pollution from emissions as well as choosing electric tools over petrol chainsaws when possible. Living Solutions has shown a desire to reduce their emissions as much as possible by trialing the use of a hydrogen van as transport. Although this proved difficult, Paul aims to continue to look to reduce emissions in the future. He stated, "I would love to go all green. It makes absolute sense."
In pursuit of ultimate insulation and energy efficiency, Living Solutions constructed their own offices using locally sourced timber. It is clear a desire for sustainability and energy efficiency runs throughout the core of this company, as it not only is evident in their fieldwork but also extends to their base of operations.
Interview
Paul Cruise, Development Manager
Keep this story going! Share below!
Living Solutions (Scotland) is a dynamic social enterprise and recognized charity based in Cowdenbeath, Fife, that was set up to tackle environmental and social problems.