Feeding People, Not Landfills
Rust Belt Riders
Overview
Founded in 2014, Rust Belt Riders (RBR), a completely worker-owned Co-op, has empowered people and businesses to avoid landfills and provide a healthy, clean, and effective way to dispose of food waste. Rust Belt Riders offer pick-up, drop-off, and commercial food waste disposal services to all Northeast Ohio residents. RBR composts this food waste to create an industry-leading soil solution with a reputation as the healthiest soil imaginable. RBR's inventive business model has enabled them to keep millions of pounds of food scraps out of landfills, creating a sustainable positive impact on the environment, business, and society as a whole.
Authors
Joseph Sanchez
Ryan Seymour
Nicholas Kwan
School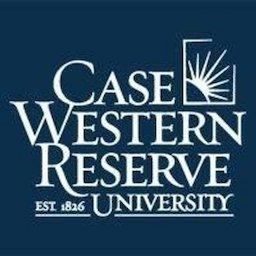 Case Western Reserve University - Weatherhead School of Management
Professors

Chris Laszlo

Gabriela Cuconato
Innovation
Rust Belt Riders took the normative waste removal business model and repurposed it into something with a positive impact. The company has focused much of its business on its restaurant and commercial food scrap removal services, as these organizations are the highest producers of food scraps. Millions of restaurants around the world dispose of food scraps the same as other garbage. RBR collaborates with these organizations to create sustainable solutions to their waste removal. RBR also provides additional incentives for organizations, including a report of what emissions they have prevented and how much soil their scraps aided to produce. The report encourages businesses to show off their environmentally friendly operation and it allows them to see the tangible benefit of their actions toward creating a better society.
RBR has also given the general public the same opportunity to contribute to a better society. RBR's consumer waste removal model is based on their drop-off and pick-up services dispersed throughout Northeast Ohio. Customers have the opportunity to drop off waste as often or as little as they want, with as much waste as they can provide. The pick-up service is a weekly removal service where all customers receive a special RBR 5-gallon bucket, RBR will then pick up this bucket and leave a fresh one every week. RBR composts these scraps and repurposes them to be used in food production in the future.
In addition to food scrap removal, RBR turns all of the materials it gathers into its own branded soil called Tilth. This soil is then sold at a discount to all RBR members. Food scrap removal remains the crux of RBR operations, but Tilth is equally emphasized. The official mission statement of Rust Belt Riders is to "Create Wealth from Waste to Feed People, Not Landfills". Both internal aspects of RBR are crucial to accomplishing this mission. Their contemporary model will slowly allow RBR to expand past the boundaries of Northeast Ohio and achieve its goal of a zero-waste world.
Inspiration
The inspiration behind the business of Rust Belt Riders came from the founder's personal experiences. Co-founder Michael Robinson studied philosophy at Loyola Chicago, where he studied the composition of work and how societies provide for people. He then spent some time working in the service industry and saw how much food waste was being produced by a singular establishment. At the same time, Michael was helping at a local community garden where he noticed that the soil being used was of poor quality. To him, it was a straightforward solution to solve the two problems he could see in his everyday life. Rust Belt Riders was formed to gather food scraps from local restaurants and deliver these scraps to local community gardens. Michael recounted that the original goal was to "place this material in this bin and reframe the waste stream as a valuable resource". Rust Belt Riders started by delivering compost to 6 local community gardens. This compost material would help enrich the soil at these gardens too, in turn, produce good locally-grown produce which would then get used by residents and businesses.
One of the factors that make Rust Belt Riders different from other composting services is that it is a worker-owned co-op. Every person who works for RBR is given a voice in how the company proceeds into the future. According to Michael, this gives people a place to shed past work experiences. Speaking of his time in the service industry, "Apologizing for everything, thinking that the customer is always right, is so toxic, and puts yourself down". People need to work together and hold each other accountable. When something slips through the cracks at work, Michael feels it is not because someone did not do their work. It is because their roles and responsibilities are not clarified enough, not because someone chose not to do their work. RBR seeks to change the culture of work to ensure that all its workers can bring their very best, day in and day out.
Overall impact
Rust Belt Riders have strived to make an impact in every area of their business. The core impact remains on climate and food improvement. Rust Belt Riders have saved over 4 million pounds of food scraps over their time of operation. This number has taken years of dedication to a business model not traditionally known for success. RBR has focused on making its innovation as accessible as possible. If people feel any desire to compost their food scraps, RBR finds a way to accommodate that request. The flexibility of their business model has allowed RBR to expand far past a local composting facility.
Rust Belt Riders pride itself on being a completely worker-owned corporation. RBR believes in a completely decentralized approach that empowers employees at all levels to make good decisions. In addition to environmental impact, RBR acts to purposefully make an impact on the lives of any person that interacts with the organization. RBR wants employees to have a safe and inclusive work environment. The move to create a democratic workplace has given RBR many challenges. RBR embraces these challenges, as co-founder Michael Robinson put it, staying true to its founding principles "absolutely making it harder on ourselves". RBR views the challenges they face as learning opportunities, and chances to improve.
Business benefit
Contrary to other business innovations, RBR has not created a product or service to do good, RBR has embodied innovation and turned the entire company into a business innovation of its own. In order to look at RBR's innovation, we must look at the entire business. The model RBR has used is credited for its rapid and radical transformation. Within a few short years, RBR grew from a small composting garden into a much larger worker-owned co-op. The Co-founders, Daniel Brown and Michael Robinson have stated that they have been "anchored through our mission, vision, and statement of core values… we have it as our North Star''. RBR credits its growth to its relentless pursuit of creating a great business that is great for the environment as well.
Furthermore, Rust Belt Riders have leveraged its business to connect with many similar organizations. RBR is creating a coalition of other worker-owned co-ops to encourage more sustainable growth of small businesses with similar values to RBR. However, embracing a completely decentralized approach has been difficult for business growth as during RBR's initial stages, investors were apprehensive and hesitant to donate. RBR wants to cultivate other businesses and encourage the incorporation of worker-owned models into common business practices in the United States. RBR believes that businesses impose too much control on employees and that a decentralized approach is a correct way to foster sustainable business growth going forward.
Social and environmental benefit
Rust Belt Riders have an undeniable impact on society. RBR is a trailblazer in creating a company that does good, proving that doing good for the world and earning profits are not mutually exclusive. RBR is an excellent showcase of how normative business models can be modified to have great positive impacts on society. RBR has taken the initiative to spread the good news and encourage other businesses to follow suit. RBR is a proud member of the Cleveland-Cuyahoga County Food Coalition and the US Composting Council. These networks have been avenues for RBR to connect with other similar organizations and create a national effort toward a better society. RBR is only currently located in Northeast Ohio, but its outreach can be heard beyond the borders of Cleveland and Cuyahoga.
Rust Belt Riders want to create a healthy culture around food and enable a sustainable farming lifestyle. Rust Belt Riders currently capture a quarter-million pounds of food scraps every month. RBR has successfully reduced the overall CO2 footprint of their region and created thousands of pounds of soil to use by farmers and growers around the country. RBR has realized they are not done just yet. RBR's quarter-million pounds of monthly collected food scraps is just 2% of food scraps in the Cleveland-Cuyahoga area. They plan to develop more efforts in their region and utilize business connections to expand and capture even more food waste every month.
Interview
Michael Robinson, Co-Founder
Keep this story going! Share below!
Rust Belt Riders is a Cleveland worker-owned corporation that services food waste producers throughout the Greater Cleveland Area. They provide an alternative to landfills by composting food waste and providing rich soil as a product.