Feed Your Dog, Save The Planet
Delivery Hound
Overview
Delivery Hound is Australia's first swap-and-go dog food delivery service. This unique innovation aims to reduce the impact a person and their 'best friend' has on the planet by eliminating single-use plastics in dog food packaging. With sustainability underpinning all aspects of the business, Delivery Hound encourages responsible consumption and addresses climate change.
Author
Georgia Roberts
School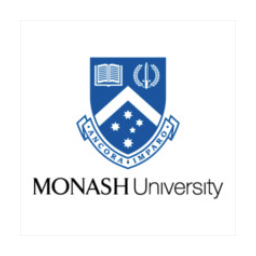 Monash University
Professor

Gitanjali Bedi
Innovation
Delivery Hound is a family-owned swap-and-go dog food subscription and delivery service operating in the greater Sydney region. Customers choose a delivery schedule and Delivery Hound will provide the customer with a barrel of Australian-made Man's Best dry dog food. Delivery Hound's barrels are designed to be reused for the dog's lifetime as part of the subscription service. Customers simply leave the empty barrel at their front door when they are due for their next delivery and it will be swapped for a fresh, full barrel. Delivery Hound owner, Jeremy Maitland explains that "environmental sustainability forms the framework" for all business decisions. Since 2019 customers have been able to eliminate single-use plastics from their dog food purchases, contributing to more sustainable consumption patterns and in doing so, tackling the harmful effects of plastic waste on our planet.
Delivery Hound's tongue-in-cheek motto is 'feed your dog, save the planet'. Perhaps it's not that simple, but small changes like eliminating plastic waste from your dog food purchase can lead to big changes with widespread and far-reaching outcomes.
Inspiration
Working within the pet industry for 25 years, Jeremy also runs a retail pet store in the Southern Highlands of New South Wales. Jeremy and his family live in a rural area without a rubbish collection service and so would bring their waste from home to work, utilizing the skip bin to dispose of their rubbish. They noticed how quickly it piled up and were acutely aware of the constant price hikes of having it removed to landfill. As such, Jeremy and his family reduced the waste they produced at home and began to examine the waste in their business, sorting rubbish, recycling, and reusing as much as they could. These actions saved the business money, and importantly gave Jeremy an insight into the many ways the waste output can be limited. One of the few items which could not be reused or recycled, however, was plastic dog food bags, and as such, Delivery Hound was born.
The true catalyst behind Delivery Hound was Jeremy and his wife questioning whether they wanted to leave mountains of plastic waste behind for future generations. They knew that an estimated "60 to 70 percent of households have a dog," and the environmental toll of manufacturing dog food can be massive, particularly when it is made overseas. Delivery Hound provides consumers with the option to feed their dog a "delicious, hearty meal every day, without adding to the plastic waste that's polluting our environment" (Delivery Hound, 2021a).
Overall impact
Providing a service that is both convenient for the consumer and good for the planet is advantageous, particularly in the current climate in which consumers are living increasingly busy lives while also being environmentally conscious. Subscription services such as Delivery Hound are likely to become more popular in the next decade, with the subscription market growing by more than 100 percent per year over the last five years (Chen, Fenyo, Yang & Zhang, 2018).
Environmental sustainability underpins everything the brand does, and Jeremy says that their "bottom line isn't simply driven by financial profit, it's also driven by green profit." Therefore, Delivery Hound has long-term objectives to reach an Australia-wide market and hopes to amplify its positive impact, by one day transitioning to electric delivery vehicles and powering its warehouse with renewable energy.
Business benefit
Still, in the early days of its operation, Delivery Hound remains family-owned and operated and has gone from delivering to a small number of customers in a localized area to delivering to customers across Sydney. Delivery Hound has been "really embraced by the local community", with customers choosing it over competing dog food brands because they are growing increasingly aware of their environmental footprint.
This is supported by recent studies which indicate that consumers are seeking companies that care about environmental issues. In the Asia-Pacific region, 73 percent of consumers highlight packaging waste as an important issue (Nielson, 2019), and in 2019, 53% of consumers were more likely to consider a brand whose packaging has good environmental credentials over less environmentally sound competitors (Tetra Pak, 2019).
Not only has Delivery Hound attracted new customers, but they have also expanded their product range to include puppy food, as well as three flavors of adult dog food. This business innovation is something Jeremy and his family are passionate about. They continue to "believe it's a good idea with a lot of merits" and are ambitious about growing the brand, reaching new markets, and making an even bigger impact.
Social and environmental benefit
Sustainable Development Goal 12 requires us to "urgently reduce our ecological footprint by changing the way we produce and consume goods and resources" (UNDP, 2021). This goal encourages businesses and consumers to reduce waste and ensure its responsible disposal; exactly what Delivery Hound aims to achieve. It contributes to the circular economy and actively works towards minimizing the effects of climate change, protecting habitats and biodiversity on land and in the ocean.
Since 1950 the world has produced over 7.8 billion tonnes of plastic or over a tonne of plastic for each person alive today (Ritchie & Roser, 2018). Currently, a third of all plastics end up in ecosystems, while just five percent are successfully recycled, with the rest being sent to landfills or incinerated (Hawken, 2017). Being composed of toxic chemicals, plastic damages the environment in the form of air, water, and soil pollution. The chemical bonds in plastics are made to last and it is estimated that every piece of plastic ever made still exists (Gonzaga, 2017).
The environmental impact of straws and other common plastic items remains top of mind for consumers, unlike plastic dog food bags. By eliminating plastic, Delivery Hound is stopping it from entering landfills. For an average 20kg dog, one bag of dog food would last about six weeks, that's eight bags each year. A dog this size will live for around 12 years, "meaning you will throw away 96 bags of single-use plastic packaging that will probably never be removed from our environment" (Delivery Hound, 2021b).
By purchasing Australian-made dog food, there are lower transport requirements compared to competitors from overseas, resulting in a reduction in greenhouse gas emissions. Delivery Hound's dog food supplier, Man's Best, is manufactured in Tamworth, transported to Delivery Hound's warehouse, and then goes directly to the customer.
References
Chen, T., Fenyo, K., Yang, S. & Zhang, J. (2018). Thinking inside the subscription box: New research on e-commerce consumers. Retrieved 1 February 2021, from https://www.mckinsey.com/industries/technology-media-and-telecommunications/our-insights/thinking-inside-the-subscription-box-new-research-on-ecommerce-consumers
Delivery Hound. (2021a). About. Retrieved 28 January 2021, from https://deliveryhound.com.au/pages/about
Delivery Hound. (2021b). Save the planet. Retrieved 28 January 2021, from https://deliveryhound.com.au/pages/save-the-planet
Gonzaga, D. (2017). Every single piece of plastic ever made still exists. Here's the story. Retrieved 2 February 2021, from https://www.greenpeace.org/international/story/7281/every-single-piece-of-plastic-ever-made-still-exists-heres-the-story/#:~:text=The%20material%20was%20used%20in,grew%20by%20almost%20four%20times.&text=Because%20plastic%20lasts%20for%20so,for%20at%20leas
Hawken, P. (2017). Drawdown: The most comprehensive plan ever proposed to reduce global warming. New York: Penguin Books.
Nielson. (2018). Global Consumers Seek Companies That Care About Environmental Issues. Retrieved 1 February 2021, from https://www.nielsen.com/eu/en/insights/article/2018/global-consumers-seek-companies-that-care-about-environmental-issues/
Ritchie, H. & Roser, M. (2018). Plastic Pollution. Retrieved 2 February 2021, from https://ourworldindata.org/plastic-pollution
Tetra Pak. (2019). Consumer Environmental Trends Report 2019. Retrieved 1 February 2021, from https://assets.tetrapak.com/static/documents/sustainability/tetra-pak-consumer-environmental-trends.pdf
UNDP. (2021). Goal 12: Responsible consumption and production. Retrieved 2 February 2021, from https://www.undp.org/content/undp/en/home/sustainable-development-goals/goal-12-responsible-consumption-and-production.html
Interview
Jeremy Maitland, Owner
Keep this story going! Share below!
Delivery Hound is Australia's first swap-and-go dog food delivery service. This unique innovation aims to reduce the impact you and your 'best friend' have on the planet by eliminating single-use plastics in dog food packaging.