Faster Cleaner Water
MANTECH
Overview
With the PeCOD® analyzer, MANTECH discovered a new parameter in drinking water, which influenced Health Canada to add this parameter. The analyzer directly aides in water analysis which is connected to clean water and sanitation and in turn, good health and well-being (SDG 6,3). Their work with Health Canada is linking to industry, innovation and infrastructure and partnerships (SDG 9,17). Furthermore, their partnership with the University of Guelph contributes to quality education (SDG 4).
Authors
jasdeep ghutarora
adam karachi
Ngai Fung Ho
Ellah Mie Blois
Nishanthan Raja
School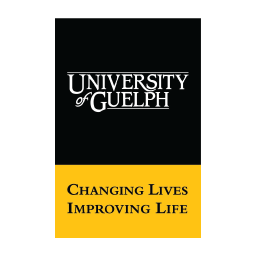 University of Guelph
Professor

Ruben Burga
Innovation
The PeCOD® analyzer is the main innovation of MANTECH. Originally, MANTECH had diversified and made products for the analysis of multiple substances such as pharmaceuticals and oil. After working with Innovation Guelph, MANTECH focused their efforts solely on their strength, water analysis. Specializing in water analysis was what helped MANTECH gain global recognition and growth as a leading green solution to water analysis.
The PeCOD® analyzer uses titanium dioxide nanoparticles activated by UV light to oxidize organics in the sample. The current generated from the photocatalytic oxidation process is measured by an electrode block, the charge generated is used to calculate COD. This technology is recognized by both governments and leaders in academic research. It is both simple in design and flexible, making for easy operation and customizable for a wide range of workspaces and requirements.
MANTECH's innovation has directly affected how many operations, both government and businesses, approach water analysis. Not only have they found a green method that doesn't use harmful chemicals such as mercury and dichromate, but they have done so while making the process more efficient and less wasteful. They have positively benefited and contributed to clean drinking water which furthers SDGs 3 and 6. Indirectly the technology has also helped with life below water and life on land (SDG 14,15) due to the reduced plastic waste and elimination of harmful chemicals used.
Inspiration
Robert Menegotto, CEO of MANTECH, was developing laboratory analytical equipment for testing different substances before his current work. He was hired by the University of Guelph to develop the first software-based titration system, from scratch. As he was developing this technology, Professor Graham Gagnon suspected that it could have the ability to measure a new parameter in drinking water.
Discovering that he had a marketable product that improved upon existing systems, Robert and his wife started the venture into MANTECH in 2010. "The niche market that we had to go after was water and environmental", said Robert on his decision to take MANTECH into the market. There was both an environmental and business motivation to found MANTECH and according to Robert his goal was "to make sure this company had some legs to stand on". Putting in his hard work into something he had a passion for that could make a profit.
Overall impact
The PeCOD® analyzer's ability to detect more minute levels for COD, BOD, and NOM has affected government regulations to improve the regulation for better drinking water. This was proven when Health Canada added a new parameter to their drinking water guidance, following MANTECH's innovation. This proves that MANTECH has directly improved the quality of drinking water, aiding with SDG 3 and 6. Indirectly, as a cause of the more efficient technological development and its global implementation MANTECH has been able to reduce the use of plastic and harmful chemicals that are used in more traditional methods of water analysis. This means less plastic polluting the oceans and less hazardous material waste contaminating the earth (SDG 14,15).
In addition, their successful innovation has led to MANTECH partnering with governmental bodies and academic research institutes to improve education, and infrastructure. Their work with Innovation Guelph also furthers innovation in other industries and forums. All these partnerships are also aligned with SDGs 4, 9, and 17.
Business benefit
With the success of the PeCOD® analyzer and its ensuing innovations Robert was able to gain widespread recognition by government bodies and academic research facilities. This led to great success for MANTECH as he gained global recognition and became the leader in providing sustainable water quality solutions. Their contributions to changing the regulations of water quality have also helped them gain a market position as an effective and efficient way to ensure that companies stay in compliance with these stricter parameters, giving them a competitive advantage. MANTECHs products are trusted and used in over 45 countries, with more than 500,000 tests daily worldwide.
MANTECH has won the 2017 SME of the year award at the Guelph awards of excellence. The PeCOD® analyzer has also received the 2019 best new innovation, at the Czech Republic Laborama Conference and Exhibition. These accolades will help further MANTECH's recognition and global presence.
Social and environmental benefit
Once again, the innovations of MANTECH improves drinking water quality. Their work on stricter guidelines for drinking water has led to providing better quality drinking water for society and that improves the well-being of its citizens. They actively seek to improve education and innovation through their partnership activities both with academic institutions such as the University of Guelph, and independent consulting companies like Innovation Guelph. They have contributed to many of the UN's SDGs that have helped its local community as well as its global partners and customers.
The environmental impact comes in the form of reduced pollution that the PeCOD® analyzer causes. Traditional methods of water quality analysis use significantly more plastic, while the analyzer eliminates the use of single use plastic tubes. There are also no hazardous materials used in the PeCOD® analyzer so there is no industrial waste to be concerned about.
Interview
Robert Menegotto, President & CEO
Keep this story going! Share below!
MANTECH is an innovative company dedicated to making water quality analysis simple, while delivering fast, accurate results. It is both a B2B and B2G business that serves the industrial and municipal wastewater facilities, pulp and paper mills, food and beverage manufacturing plants, laboratories and municipal drinking water treatment plants.