Fast Food the Healthy Way: with Honeygrow
Honeygrow
Overview
Fed up with the lack of healthy fast food options available, founder Justin Rosenburg introduced a one of a kind healthy fast-food chain now known as Honeygrow. In support of this new business service came a new technology innovation, a kiosk ordering system providing customers with the context of what they order. Hence, they know what is being put into their body is both fresh and locally sourced. This business innovation of a healthy fast-food chain firmly upholds the UN Sustainable Development Goals of goal 3: good health and well-being, goal 11: sustainable cities and communities, and goal 12: responsible consumption and production.
Authors
Weeda Osman
Kyle Gomes
Jacob jaffe
Syed Mumtaz
Yizhong Zhang
School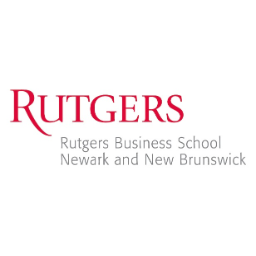 Rutgers Business School
Professor
Kenneth Welch
Innovation
A fast-food restaurant promoting clean and healthy eating; this is specifically what founder and CEO, Justin Rosenburg, had in mind for his community in Philly in 2012. Holding a vegan diet himself opened his eyes to the lack of healthy fast food options in his community. Although the chain is now a successful hit with about 26 locations scattered across the east coast, it was not easy to start. When Rosenburg first founded the business, he did not have sufficient funds. In short, trial and error took place as stores were opened and closed until he found what worked. Rosenburg took many risks; for example, at one-point smaller Honeygrow stores were opened called "mini grows," which shut down soon after being implemented. Events such as this discouraged Rosenburg, making him believe his business idea was bound for failure. It wasn't until after about 92 investors; the 93rd took a chance on Honeygrow providing Rosenburg with investment funds.
Closely linked to the UN Sustainable Development Goals of good health and well-being, sustainable cities and communities, and responsible consumption and production, Honeygrow fulfills these areas in more ways than one. As the youngest Honeygrow general manager, Angelica Arroyo, described, Honeygrow's central concept is transparency. From their food to their tables and chalkboards, every product and service at Honeygrow has its origin conveniently displayed. As Arroyo shared with us, 30 to 40% of the menu is locally sourced from smaller farms, and other ingredients, such as their sauces, are made "in house." These homemade sauces expire early as they contain no preservatives. Briefly mentioned before, the kiosks also inform consumers of what they are putting into their bodies. Not only do you know exactly what you are consuming when you eat at Honeygrow, but you are also guaranteed that it is fresh as the company does not have any freezers. Food supply and sales are compared and estimated beforehand; therefore, there are no leftovers to be stored by the end of the day. Moreover, their chalkboards, coming from third-party non-profit organizations, are green guard certified, meaning they are created to admit the lowest amount of volatile organic compounds possible. Furthermore, the tables are FSC certified. Simply put, the company obtains its wood from sustainably managed forests as opposed to illegal logging sources.
Inspiration
The inspiration behind Rosenburg's innovation was the scarcity of healthy fast food options available. During our interview, Angelica Arroyo stated, "Basically, he [Rosenburg] had a vegan diet and was tired of the lack of healthy fast food options." The concept of fast-food chains having healthy fast food isn't a thing. Therefore, those who maintain a more nutritious diet, and do not have the time to cook food at home, are left in a difficult position. Honeygrow allows this not to be the case. The chain enables individuals to eat out and eat out healthy. This mission of healthy eating significantly relates to their sense of purpose. By displaying nutrition and sourcing information on their chalkboards and kiosks, Honeygrow makes sure that their customers know exactly what is going into their food and bodies. Unlike McDonald's, where you do not know where the food is coming from, and you may not even be aware of what exactly is in the meals you're ordering.
Management innovations that the company follows are highly based on being an all-inclusive company. Angelica mentioned, "There's no discrimination, no bias, any of that. I think I am actually the youngest general manager at any Honeygrow." This statement conveys that Honeygrow not only supports diversity on paper or states that they do, but it is evident in person, in their stores. Honeygrow relies on one's skills and abilities when recruiting and training, not age, gender, or any other discriminatory trait, as can be seen in Angelica's case as the youngest female general manager at Honeygrow. The company manages the staff by holding meetings every 30 days to see what is going right and wrong. They are continually reviewing their employees and recording this information in a document. These performance reviews set standards and are given to all Honeygrow restaurants to follow as a guideline. With the COVID-19 pandemic, the company had to adapt to the post-pandemic market to thrive in the economy. Angelica informed us how they had to change their vendors like those supplying their meat sources since there was a shortage.
Overall impact
Creating a fast food restaurant that focused on promoting healthy eating options towards customers changed the traditional idea of a fast-food restaurant. Honeygrow dedicates themselves to making sure their food is made from scratch and that every meal is freshly prepared for their customers by using the finest ingredients. The company impacts customers by creating more healthy options for their daily diet, improving their overall health, and influencing them to adopt healthy eating habits. The restaurant's promotion of healthy eating allows customers to make smart decisions regarding their meals, which leads to living a healthier lifestyle.
The short-term impact brought by the company's innovation was increasing sales and customers. Since Honeygrow outstandingly provided healthy food options, they gained advantages vertically and made differences in industrial competitions. Aside from the short-term benefit, the long-term impact is considered relevant because it influences an individual's eating habits. Since healthier options existed, maintaining its fast-casual characteristic, more and more people were willing to eat healthily. In our interview, General Manager, Angelica, stated a steady increase in revenue, which leads us to assume an increasing number of people tried to and maintained a healthy diet habit.
Business benefit
Honeygrow emphasizes the phrases "honest eating" and "growing local" as a significant differentiation in its business model. Honeygrow offers fast food like experience to customers in terms of wait time, but not quality or health. This opens up an entirely new market of health-conscious, rushed consumers. This expands upon the new market of healthy eating by incorporating veganism, a highly profitable market. Investors are no stranger to this philosophy. Honeygrow has received about 70 million in investor funding, according to Angelica Arroyo.
A significant difference between Honeygrow and its competitors lies in using a kiosk system, described as being "built from the ground up." At the time of creation, Angelica stated that "Honeygrow was the first fast-food restaurant to offer ordering via a kiosk system, allowing complete customization to customers." By providing appealing pictures of the food and where it is sourced, Honeygrow established an essential connection between the company and the individual customer. This transparency is absent from many other fast-food restaurants, helping to create far more customer loyalty, which also comes with monetary gain. Customers ultimately look for clarity, and they can find that in Honeygrow because of how honest and open the company is. The quantitative measure of implementing this kiosk system is a YOY sales change of about 96%.
Social and environmental benefit
One of the most outstanding environmental quantitative impacts is Honeygrow's innovation of collaborating with local farms benefiting local purveyors and partners economically. Since Honeygrow uses local sourcing, the company built strong partnerships with local farmers. Angelica mentioned that the company ensures 40% of their food is from local farms. This huge percentage of supply secured the productivity of farmers and ensured their revenue margin. According to Angelica, "Sales of Honeygrow have overall been steady throughout the years [not including the covid-19 pandemic]". As the stakeholders of Honeygrow, all the local purveyors benefited from Honeygrow's sales growth.
The main qualitative impact was being environmentally friendly. For example, the sourcing which fulfilled UN SDG goal 11 contributed to the sustainable cities and communities. Since Honeygrow kept sourcing locally, there was neither preservative nor leftovers of the food. Angelica mentioned that they would prepare enough food for the day to have no food going to waste. Hence, local sourcing benefits the environment by generating less waste.
Not only was the sourcing environmentally friendly, but the company followed this concept thoroughly in every detail. During the interview, Angelica stated that they "…support single-stream recycling." Other than the food, other environmentally sourced items include restaurant items such as their tables, chalkboards, and lightbulbs. Following its value proposition, Honeygrow's focus on green products enabled the company to consider environmental impacts.
Regarding its societal impact, the company heavily engages in charity work. Angelica mentioned that Honeygrow partners with honeybee conservancies to obtain their honey and donates money to the conservancies. Honeygrow has also partnered with United Blue, cleaning up the shoreline. Also customized to its locality are the murals inside each Honeygrow restaurant. The Honeygrow in New Brunswick, New Jersey, utilizes pictures from Rutgers art school students.
Interview
Angelica Arroyo, General Manager
Keep this story going! Share below!
Honeygrow
Philadelphia, Pennsylvania, US
Business Website: https://www.honeygrow.com/
Year Founded: 2012
Number of Employees: 51 to 200
Born in Philadelphia in 2012, Honeygrow specializes in healthy, fully customizable food made from locally sourced ingredients. Honeygrow serves customers who desire high-quality, wholesome healthy foods while enjoying the fast-casual dining experience.