Fashion Sustainability Reinvented
StyleLend
Overview
StyleLend is a business model innovation, revolutionizing the way of renting apparel. The software solution allows for peer-to-peer luxury apparel rental.
Authors
Ildiko Szabo
Sindhura Vegesna
Ryan Sullivan
School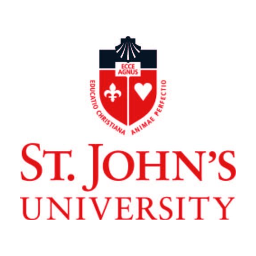 St. John's University
Professor

Charles Wankel
Innovation
On StyleLend's platform, people nationwide in the U.S. can lend their closet as well as rent from others. The company faces an acceptance challenge as people carefully invest into designer pieces, hence they might not be willing to lend those items. On the other hand, StyleLend started out from San Francisco, where innovation culture is outstanding, therefore people were very open to StyleLend, and over time the firm received more acceptance nationwide as well.
Lona, the founder of StyleLend, arrived back to San Francisco from a world trip and, after gathering her ideas together, she went to a startup weekend and pitched for technology and fashion. She won the competition and started to establish StyleLend; initially, however she faced many difficulties finding her team. Lona kept going to startup competitions, networked and finally applied to Y Combinator. By that time, she had her key team members around, and through the program she could raise money to get the idea to the market. Her business partner and biggest supporter is George Vasa.
The mission of StyleLend is to reduce consumption of carbon, water and pollution and the impact on the environment that the clothing industry has.
Though StyleLends had been a fully online company even before Covid, the pandemic had immense negative impact on the profitability of the business, as, due to restrictions, there were no events to go, hence no need to rent designer items. Fortunately, looking at the trends this year, StyleLend is back to pre-Covid business.
Inspiration
Our interviewee Lona is the founder of StyleLend and was CEO until December 2020, when her partner took over the CEO role. Now, she is the chairman of board, but is no longer actually running the business. Lona has been modeling for several years for brands such as Guess, Versace, and Levi's, giving her an insight into the environmental impact of the clothing industry. Based on her experience in the fashion industry, she became motivated to change the world and make it better. Before the establishment of the company, she has been traveling a lot with one piece of luggage, and got the idea of traveling without any while being fashionable at the same time. She also thought of experiencing culture through local people's eyes/wardrobes. These inspirations led her to the idea of StyleLend.
Since she has a very personal relationship with the industry and sustainable fashion consumption, she always feels passionate about her business. Participating and representing StyleLend in events such as the World Economic Forum or Summit is a peak experience every time, but the occasion she highlighted was winning the prize of the Seal of Excellence from the European Commission.
Overall impact
The impact of StyleLend is its ability to allow consumers to rent out their designer fashion to other fashionistas. Consumers gain the opportunity to wear desirable fashion at a fraction of the cost, with many items listed at 5% to 10% of the item's original retail purchase price. Whether you are the one renting or the one lending, there is a sustainable economic impact that has not been seen before in the fashion industry. The renter is able to browse through thousands of unique designer items, receive them wherever they may be in an extremely quick manner, and ship it back with no fee whenever they want. Similarly for the lender, they have the ability to list their items on Stylelend.com, ship it out to the renter, and keep 80% of what got paid out through Venmo or PayPal.
Aside from the impact that this has directly on the fashion industry and its consumers, StyleLend will help to positively impact poor environmental aspects that are generated through the production of clothing. StyleLend's big impactful vision that will fully change and positively impact the fashion industry is their efforts to convert 1/3rd of the €2.5 Trillion Fashion market from sales to rentals to reduce a number of environmental conditions. If the world uses StyleLend to rent things out, some really monumental environmental savings would occur. More than 300 million people would be supplied with 2.5 years of water, 172,972 homes can be powered for a year, 4.5 billion miles driven by a passenger car, and 60,000 tons of clothing would be diverted from landfills. Once StyleLend reaches its full potential it will be able to impact the world in a way we have never seen before.
Business benefit
There is a problem within the clothing industry, as it pollutes our environment to an extent many people aren't aware of, and it is a very underutilized asset. Through StyleLend's model, they are able to reach a market with high demand for new fashion items by bringing a great solution which also provide some really awesome benefits. StyleLend provides a platform that ties right in with fashion brands' web platforms. Some benefits they provide include growing marketing share by gaining new customers for fashion brands through the attraction of their products offered on StyleLend. Also the extension of the life of clothes: many people don't know what to do with clothes they may not be using anymore, but StyleLend gives those people an opportunity to rent them out and extend their life and more importantly eliminate environmental waste. Items are rented out a numerous amount of times at a discounted price from the purchase price which will eventually provide the lender with earnings and increased profits. The business benefits are most definitely sustainable and can be very beneficial for a multitude of areas.
Social and environmental benefit
StyleLend was carefully curated to help manufacturing industries minimize mass production of clothes and accessories. This helps remove some of the weight planet Earth has to carry on its shoulders. The producing of fashion entails 10% of humanity's carbon emission, pollutes rivers and streams, dries up water resources and increases wastewater along with child labor. Much and the fashion industry uses children for work and this company is a part of reducing this factor. About 85% of fashion textiles end up in dumps every year and sometimes even washing certain clothing materials can let plastic into the oceans. StyleLend says, invest in nicer things and share it with others so the planet does not have to take the burden of production.
StyleLend allows people to discover different cultures through locals that live in a particular area and introduces them to newfound pieces they enjoy wearing. Every step of manufacturing clothing puts an environmental burden to the planet and StyleLend is designed to reduce those burdens for our planet.
Interview
Lona Alia, founder and chairman of board
Keep this story going! Share below!
StyleLend
San Francisco, California, US
Business Website: https://www.stylelend.com/
Year Founded: 2013
Number of Employees: 2 to 10
StyleLend was founded by Lona Alia in the year 2013 in San Francisco. StyleLend was created by Lona to give individuals everywhere the chance to truly experience culture through fashion in the place they were travelling. The idea of StyleLend is to be able to travel anywhere in the world without luggage by giving users the ability to rent clothes, shoes, and purses from locals. This idea eliminated the need to carry luggage as well as minimizing mass production of clothes in the fashion industry. Lona is an experienced model who has worked for amazing brands like Guess, Versace, and Levis. She has experienced a full life in this industry before coming up with this innovative yet sustainable idea: StyleLend.