Localroots Agrocultural Farming and Services Farming with the Future Generations
Author
School
Professor
Global Goals
Keep this story going! Share below!
Summary
The business of Leo, Localroots, is essentially a farm, which involves being a "farm of the future," which can generate income from various channels and aims to reduce the farm-to-table value chain. Their innovation mainly comes from being a platform for the youth to learn about different farming techniques and other food technologies. It can do more by partnering with local government units, schools, and universities. Leo's innovation can tackle at least five UN SGDs, (Zero Hunger, No Poverty, Gender Equality, Decent Work and Economic Growth, and Partnership for the Goals).
Innovation
The innovation that Localroots established mainly surrounds making his farm a learning platform for the youth and those around him. Not only is the learning bit his main goal with the innovation, but also to reduce the age of the farmers in the Philippines and expand the people's understanding and appreciation of the agriculture industry. It is also in their best intention to provide opportunities to everyone to have a livelihood for all genders, hence tackling the UN's SGD on gender equality, where regardless of your gender, so long as you want to work and strive, you are more than welcome to join and work with them. Broadening his reach, Leo also partnered up with various local government units, schools, and universities, such as the Department of Agriculture and the University of the Philippines Los Baños, among other entities. "Around 2018 or 2019, we had the chance to partner with a school named, "Philippine Science High School" in Manila. So, what they did was they had a farm immersion, where I taught grades 11 and 12 the basics of farming and how it felt to be a farmer here in the Philippines, and hopefully to get them to enter the farming industry.", Leo shared. Further providing his insights that "the average age of the farmer here in the Philippines is already around 56 to 60. So, I wanted as a young millennial, to at least inspire or let them realize the importance of farmers in our country." He also shared that he has been featured on television in the past and can be easily searched on YouTube through his name in expanding his business and reach. Making technology another avenue for him to inform and educate the youth likewise help secure the food security concerns in the country.
Being an enabler and a change agent in his respective field/industry, Leo, through his business and its various initiatives and innovations, can continuously develop new ways to give opportunities to farmers, the youth, and his fellow Filipinos to appreciate the agricultural industry in the Philippines. Ensuring that his business can provide healthy produce to his consumers, Leo continuously learns and looks for ways to innovate and improve the farming methodologies done on his farm for his fellow farmers to apply and for the youth to learn from.
Add direct quotes from the interviewee.
Inspiration
Discussing further what inspired or moved Leo to put up Localroots and take up the challenge of putting up a farm, he mentioned that "even in my early years as a high school student, I have always shown an interest in and appreciation of the agriculture industry. Learning soon after that my family owns the land of that size (20 hectares), I discussed entering the farming business with my parents and family." Steering towards the statement of his purpose in the grand scheme of things with his business is to, in his words, "To hopefully do my part as a Filipino citizen to lower the average age of a farmer." Stating that, in his opinion, "we need more young people to go into farming and that he wants to do his part in doing so likewise, to show others that there are ways to earn through agriculture."
Later in the interview, he also mentioned a quote that he lives by from his mother, "Be more to do more," which means that if he wants to inspire more people and push his innovation with his farm being a farm school, he had to be more capable, more ready, more experienced, and more stable to drive the mission of his business further.
Add more direct quotes from the interviewee.
Overall impact
Despite being a new business, Leo shared that on a business level impact, "getting into interviews, doing farm immersions with kids, it helps the business as it spreads through word of mouth that the farm is a great place to learn the industry." Taking it as a growth point where he is invited to speak regarding his journey, Leo views this as a means to drive a more significant impact on his intended audience. Seeing as well that despite having difficulties establishing his business as a millennial farmer, he had learned much and had had a significant impact on his fellow farmers in having a better livelihood, especially during the pandemic. Being given support throughout the pandemic and continuing to provide for them allowed Leo to contribute to his fellow citizens in the ways he could.
To add, in our discussions, he proudly shared, "I got word from one of the cooperatives who we taught would be selling their produce in areas in front of SM, as part of my partnership with the SM Foundation, so this makes me happy to hear that people are starting to make a living out of what they learned here." Making it more evident for Leo that his partnerships with various businesses and organizations, such as SM Foundation, have not only aided the growth of his own business but in supporting the livelihood of other farmers and cooperatives.
Though it may be a difficult journey, Leo continues striving to see the silver lining in his business that he is recovering his investments. Through his growing partnerships with more prominent entities such as the Department of Agriculture, Universities, et cetera, he is keen on seeing it through to educate his fellow Filipinos about the agricultural sector. At the same time, ensuring the sustainability of his farm is addressed, they keep in mind that despite the growth in his revenues over the years with the excellent and healthy produce he sells through his farm, he and his farmers must ensure that the soil is maintained and properly cared for, they must practice "GAP" – Good Agricultural Practices.
Business benefit
Despite being a start-up business, Leo is recovering his investments and costs coming from the support given to his farmers during the pandemic. Still, he would also say that despite the changes in the pandemic of providing fresh goods to his fellow Filipinos, he has been able to cater to more of their needs and is slowly expanding to provide more diverse greens and products they wish to buy. Leo continued to add, "Actually as a start-up farm it was really difficult setting everything up, but seeing changes where previously, we only made 10,000 php in profit with the produce we had back in 2016, but now we are making around 100,000 php profit for season." As an overall benefit to the business, Leo initially started with just one other person helping him (family aside), and later, was able to grow his count to ten people working with him in his farm's daily operations.
Aside from the increased number of farmers helping Leo run his farm, he was able to share that "we sent one of the kids of the farmers to school and has already graduated from high school and is waiting for his NC2 (National Certificate) from TESDA, which happens to be on farming as well." With their efforts in supporting their farmers, he inspired them to take up an agriculture-related certification to support the industry they grew up.
Venturing into providing fruits and not just vegetables to others and getting feedback that his produce is indeed good, he has also been able to market his farm to his partnered institutions as a teaching farm that can teach and educate others about their organic farming methodologies. Leo shared that he is waiting for his TESDA accreditation to be eligible to guide and pull in additional revenues for the business. Though off-camera, Leo and I mentioned that his farm is being prepared to cater to the livestock business in the future. Being open to growing his income channels by partnering directly with various companies, he is gearing himself, his farmers, and his farm on the demand he foresaw should it come to fruition. Proudly, Leo shared, "My customers are very pleased with the produce that we sell to them, and me, it shows that what we are doing here is making others appreciate the work that my farmers and I do." Inspiring one youth at a time, being able to do more by being more, Leo is keen on driving his mission and vision forward to do his part for his country.
Social and environmental benefit
In the interview, I can say through my learnings from Leo that he cares for his farm and soil to provide for his consumers and opportunities for his fellow farmers. Leo also mentioned that "as much as possible, since I learned about organic agriculture, as much as possible, we do GAP, which stands for Good Agricultural Practices. This ensures that the environment, the farmers, and the consumers wouldn't be affected by dangerous chemicals. So, this also ensures that we do not kill the soil, by using organic practices such as composting, vermiculture, and other organic practices to ensure the soil and environment are healthy." With this in place, Leo is ensuring to tackle the concern of sustainability for his business, the sustainability of his fellow farmer's livelihood, and the sustainability of his mission and vision for his fellow citizens.
His innovation though potentially one of many, can give the experience and opportunity to the youth to learn more about the agricultural industry and the opportunities that come with it. Through his business, he can open the eyes of the younger generation further regarding the various concerns of the country within the agricultural sector. Leo happily shared after the interview, "Actually in one of the sessions I had with a group of students, one of the students approached me and told me that he was inspired by what I had done through the farm immersions." Being approached and asked to speak at universities, schools, and local government events, Leo has been impactful in educating and broadening the reach of his mission and vision with his farm. Hoping to be more for others, Leo aims to drive his mission forward through his farm.
Finally, Leo wants to enable his fellow farmers and improve the overall livelihood of his fellow Filipinos; Leo ensures that everyone, regardless of gender or race, is allowed to have good opportunities, decent work, and the support one would need to have a sustainable livelihood. Furthermore, he makes sure that his partnerships, farm immersions with students, businesses, and the government units are aligned towards attaining the goals he had set out; Leo continues to become what his mother taught him, "being more to do more."
Newsletter
Get stories of positive business innovations from around the world delivered right to your inbox.
Interview
Leo Manuel C. Casaclang, Founder/Owner
Business information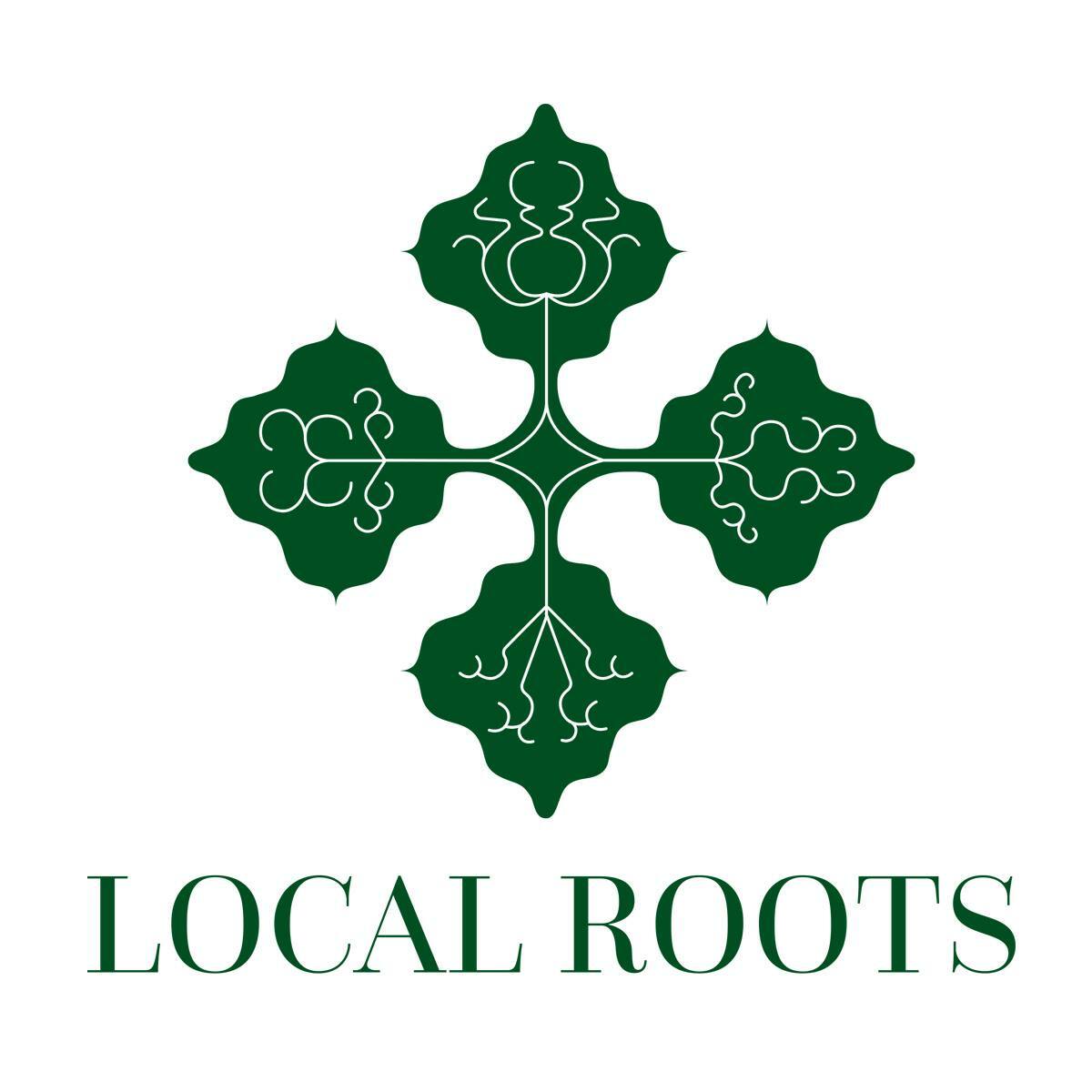 Localroots Agrocultural Farming and Services
Sariaya, Quezon, PH
Year Founded: 2016
Number of Employees: 2 to 10
Local Roots Agricultural Farming and Services is a privately owned for-profit business with a 20-hectare farm at Brgy. Concepcion, Sariaya, Quezon, Philippines. Local Roots as a business aims to be a model for farms in the future, showing how to diversify enterprises to generate various incomes. From a business perspective, they mainly grow and sell their produce to multiple businesses and consumers. Apart from this, they also showcase applications of the latest agricultural and food technologies. They are a learning platform for others and a partnered business by various local government units and schools to educate the youth and society.