FALL IN LOVE, SAVE THE WORLD, KEEP IT COOL
True Love & Poems
Overview
trueloveandpoems.com is much more than a store. It is a fashion and sustainability platform curated for responsible fashionists. True Love & Poems firmly believes that our closets can save the world, that is why it is dedicated to promote consumer habits more friendly to the planet and people, proposing new alternatives to buy clothes with more awareness.
Why: The antifashion side of fashion
The fashion industry is the second most polluting in the world after the oil industry, its environmental and social impact is increasingly devastating for the planet. Fast fashion, social networks and many other factors, have caused a consumer phenomenon around clothing, it seems that it was only to buy and throw, more and more. Accelerated consumption is slowly ending with the planet, and it is estimated that there are more than 36 million people living in modern slavery according to the Global Slavery Index, much of this situation is experienced in the main textile producing countries or focused on clothing of garments, countries such as India, China, Thailand, Indonesia, Vietnam, Bangladesh and the Philippines.
How?
True Love & Poems believes that its mission is "to give second chances". This is the practice that allows it to extend the life cycle of clothes and recycle. Maria Jimena who is its Owner and curator says "to give second chances is the most revolutionary act against the planet."
Authors
Maria Alejandra Leal Montoya
ANA MARIA MARTINEZ LOZANO
School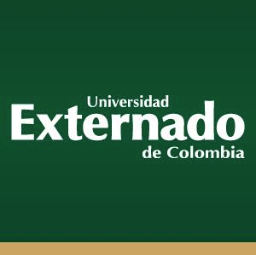 Universidad Externado de Colombia
Professor
Gustavo A Yepes López
Innovation
Innovation
Maria Jimena – Owner and Curator says:
"We know that in our power as consumers is the absolute difference and that is why trueloveandpoems.com was born, the first sustainable online closet curated for responsible fashionistas, which promotes shopping with awareness and a constant search for authenticity. We do it through a curated selection of unique garments that star in love stories."
"We want to show that giving second chances is a revolutionary act, that reinventing our clothes can be fun, that fashion is art and as such, we must support its creators, that fair trade is possible and supporting production and local talent. We fill our treasure closet and at the same time, we contribute to the progress and development of the industry in our country." TL&P is a platform designed and created for real fashionistas, those who care about what their clothes say about them. Therefore, in addition to selling clothes, we want to inform our fallen in love buyers about sustainable fashion, how to participate, how to lose their fear and how to create an eco-network that works for everyone without losing style.
In order to curate clothes at True Love & Poems, we follow three simple rules:
1. It should be less damaging to the planet.
2. It should be different.
3. It should be done in a fair manner.
These are the requirements of a garment to enter the closet of our dreams.
Inspiration
Inspiration
True Love & Poems has been created by a great love for fashion, in addition to a high aesthetic and ideological sense, caring for humanity and the environment, hand in hand with sustainability and social responsibility; we have decided to follow a different, fun, more responsible and fair path.
Overall impact
Social and environmental benefits
Environmental: 80% of our store products are second-hand parts, this greatly decreases the environmental footprint of consumers. In TL & P we take out everything that has the potential to avoid pollution and also rescue everything we can so that it does not end up in the fields.
Social: There are more than 20 entrepreneurs behind our platform and we can generate much more economic development and opportunities for others. We also develop specific collections where all our profits are destined to support a cause.
Business benefit
How the business has been developed?
The business so far has only had an initial investment of $400 was the capital that was used to buy the first collection of the store in San Francisco. Since then what we have done is reinvest in more clothes with all the profits that have been generated. Currently the store has a single human resource that is the owner of the brand is responsible for absolutely all administrative management, web development, design, purchasing, logistics and marketing. "That's why more than money TL&P has had invested in it is a lot of work." Today we have a community in networks of 14,700 organic followers who are falling short to increase our sales volume, so it is believed that to increase online sales it is necessary to start investing in guidelines and other digital marketing media such as influencers or inbound marketing.
Is this model profitable?
Maria Jimena says "I consider that the business is profitable, each line handles a different percentage of profitability." The most profitable ones are the vintage collections and garage sales that can range from 50% to 100% of net earnings per piece of garment. The least profitable line is the local fashion, because the percentage of charged commission to designers that seems fair is just 35% but the costs of promotion, logistics and management of the platform make this profit margin more or less than 20%. We have had ups and downs, successes and failures. There have been collections of approximately 40 pieces of garments that we have sold in two days, others that have taken months.
In the first year (July 2016 - July 2017) 9'500.0000COP
In the second year (July 2017 - July 2018) we had a total of sales in the online platform of 59'200.000 COP
And in this third year we have sold 21'800,000 COP until today April 2019.
Maria jimena claims "I am the only resource with which the brand counts and each line needs a special handling and a very high content production to move the product in networks."
What do you expect to happen with TL&P in 5 years?
Find a way to grow our team, to move forward and stabilize the business lines we already have and to launch other new lines that I have been working on, which are innovative and they are new alternatives for sustainable consumption.
To call designers and students of fashion design in garment recovery projects, to start promoting another line of the store that has been very quiet so far that is that of intervened garments . We promote the habit of reforming clothes.
To develop a line of basic own brand that complements everything related to vintage. A line that is made by some community that needs help and in materials and designs that last a lot in time. I am in talks with the ARN (social reintegration agency) to see the possibility of carrying out this project with ex-combatants.
To have a big center where we can have a physical store, a workshop for cutting, sewing and printing where garment intervention workshops can be taught, giving talks and why not a co-working of fashion designers totally focused on recycling and sustainability.
To donate a percentage of our sales to support a cause. That's something that has been in the executive summary of the project since day 1 but until now we have not been able to do it, because every money that gets in we need it to grow the business.
Social and environmental benefit
Recycling
Extending the life cycle of garments will always be the best way to reduce the environmental impact of our purchasing decisions. That's why our search is focused mainly on recycling: we love the vintage and find one of a kind pieces like you, we search in all the closets for garments with potential that others have left behind and thus create a permanent Garage Sale full of Pre-loved clothes and objects. If you are a true fashion lover and love to collect, The Fashion Gallery is the space of the store that you will love the most and it is reserved for you, to show you how great it can be to reform your clothes. The only thing that is worthy accumulating, are treasures that for us are like works of art: unique and unrepeatable. Here we create collaborative collections of clothes intervened and rescued by artists: without a doubt, the rarest objects of desire of all True Love & Poems.
Habits of responsible consumption that are put into practice when there are second chances:
• Breaking paradigms about the use of second-hand garments.
• Recycling significantly reduces the carbon impact.
• When you decide to give a new life to a garment, you are buying for love not for impulse, so, surely, this new piece will be with you for a long time.
• Reforming garments is another way to recycle. In addition, it is an exercise in creativity to build personal style.
Interview
María Jimena Daza, Owner and curator
Keep this story going! Share below!
trueloveandpoems.com is much more than a store. It is a fashion and sustainability platform curated for responsible fashionistas. True Love & Poems firmly believes that our closets can save the world, that is why it is dedicated to promote consumer habits more friendly to the planet and people, proposing new alternatives to buy clothes with more awareness.