Faba Beans Ice Cream: Sustainable & Delicious
Härtelö
Overview
Härtelö promotes responsible consumption and production by bringing a more environmentally friendly ice cream alternative to the market. It also contributes to economic growth in Finland by giving employment opportunities in the contract manufacturer site and at Finnish farms. Härtelö is a great example of female entrepreneurship: all the seven founders of the company are women (hartelo.fi 2019). The entrepreneurs wish that they can inspire other young women to be brave and to follow their dreams (Andersson and Niskakoski 2019).
Authors
Gina Del Sorbo
Eeva Kaura
Julia Koskinen
School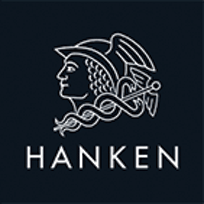 Hanken School of Economics
Professors
Martin Fougere
Anna Dziuba
Innovation
Härtelö can be seen to contribute especially positively to three out of the seventeen UN Sustainable Development Goals (SDGs) (UN 2019).
Firstly, it contributes to the "Responsible consumption and production" (SDG 12): with Härtelö, consumers have an easy way to make a more sustainable choice and producers have a smaller impact on the environment. Being a plant-based product, Härtelö can be viewed as a more sustainable choice than traditional ice creams made of milk since it creates less greenhouse gas emissions. Moreover, the cultivation of faba beans has a positive impact on the soil: faba bean is a nitrogen-fixing plant that can be used to restore nutrients in the soil, and thus growing faba beans reduces the need for fertilizers, which reduces greenhouse gas emissions and excess nutrients leaking to the water systems. (Pulkkinen 2018, Luke 2019.) Furthermore, all of the faba beans used for the production of Härtelö come from Finland, which means that they are not transported from far away, ensuring that CO2 emissions are kept low.
Härtelö also contributes to SDG "Gender equality" (SDG 5), by promoting women entrepreneurship. The story of Härtelö, a business founded by seven young women, can inspire other women to innovate and to start businesses.
Härtelö also has a positive i0mpact on SDG "Decent work and economic growth" (SDG 8) since the innovation doesn't only employ its creators but also contributes to employment at the contract manufacturer site, and at the Finnish farms growing faba beans.
Inspiration
The idea for Härtelö came in a food science course assignment, where students had to create a food innovation suitable for special diets from legumes. The Härtelö entrepreneurs told us that the creation of Härtelö was a lucky accident that emerged from a somewhat crazy idea of making ice cream out of beans. According to the founders, making ice cream out of faba beans had never been tested before, and it was something "out of the box". (Andersson and Niskakoski 2019.)
At the time of the innovation emerged in 2018, faba bean had become very trendy in Finland as it is considered an environmentally sustainable source of protein. Besides Härtelö, faba beans are also used in other Finnish food innovations such as Härkis vegan protein that can substitute meat in cooking (Verso webpage, 2019). Andersson and Niskakoski (2019) say that sustainability is very important to everyone at Härtelö. They feel that Härtelö contributes to sustainable development by offering consumers a more environmentally friendly choice.
Even though the innovation was developed by a chance, the ice cream turned out delicious and, after a successful test sale, the founders of Härtelö thought that it was worth to commercialize the product and start a company (Andersson and Niskakoski 2019). Andersson and Niskakoski (2019) say that not everyone in the group had even considered becoming entrepreneurs before, but by inspiring and encouraging each other and with help from their teachers the business was started. The company behind Härtelö was named as Lipasu Oy.
Overall impact
There has been a great interest in Härtelö during the year that the ice cream has been sold. Like Andersson and Niskakoski (2019) said, the faba bean has become trendy in Finland, and different kinds of food innovations have emerged, but mostly products that imitate meat. In this regard, Härtelö is a unique and creative product, something unexpected made out of faba beans.
Last summer Härtelö signed a collaboration contract with Valio, a Finnish dairy company, that will lead to an increased production and the possibility to access markets abroad (Andersson and Niskakoski 2019). This shows that Härtelö is an interesting innovation also in the eyes of a local leader in dairy production with a great potential to grow.
Because of the small size of the company, the carbon footprint of Härtelö, which would give concrete numbers on how much more environmentally friendly it is compared to other products, has not been calculated yet. The usage of locally grown faba beans can be viewed to have less greenhouse gas emissions compared to milk-based ice cream. Thus, Härtelö can be viewed as representing a step forward by giving consumers a possibility to make a more sustainable choice in their consumption.
Business benefit
Even though the company behind the Härtelö innovation, Lipasu Oy, currently does not yet make a profit, it has growth potential (Andersson and Niskakoski 2019). A collaboration contract recently signed with Valio also shows that prominent food industry players see a real potential in the product.
On consumers' side, Härtelö represents a good choice in a growing plant-based food market. Potential customers are not only vegans and people with allergies, but also consumers who are interested in environmental impact of their everyday choices. Härtelö brings competition to vegan ice cream market, which can benefit consumers with better price, better quality and more choice. This in turn can further increase the demand of vegan and thus more sustainable products.
On faba bean producers' side Härtelö contributes to ensuring demand for the faba beans grown in Finland. Faba bean farmers are ensured with more diverse demand which can help to reduce the risk of faba bean farming and lead to further growing interest in faba bean cultivation. This could also lead to improved supply chains and eventually decrease of the supply chain costs. Furthermore, also the suppliers of e.g. packaging material benefit from Härtelö innovation as it creates more demand for their products. In addition, Härtelö being produced at contract manufacturer site contributes to employment and profit there. Also grocery stores can benefit from Härtelö because having this product on store shelves creates sustainable image and provides grocery store customers with more choice.
Social and environmental benefit
Härtelö benefits both the society and the environment. It contributes to three Sustainable development goals: Responsible consumption and production (SDG 12), Gender equality (SDG 5), and Decent work and economic growth (SDG 8).
Even though we are talking about a small company, it is still able to contribute to a change in consumers' life. The Härtelö ice cream is in a very competitive market, but its points of strength are the unique ingredient, the faba bean, its local production and the unique cream-like texture of the product. Choosing Härtelö means choosing to respect the environment without giving up the positive things that consumers expect from an ice cream, like the taste. This means that not only vegans, or those who follow special diets, are likely to choose this product due to environmentally friendly and local nature of the product. "It is an easy choice to make" (Andersson and Niskakoski, 2019) and therefore is something that consumers choose happily.
Interviews
Anni Niskakoski, Co-founder
Kaisa Andersson, Co-founder
Keep this story going! Share below!
Härtelö
Helsinki, Finland, FI
Business Website: https://hartelo.fi/en/
Year Founded: 2018
Number of Employees: 2 to 10
Härtelö is a plant-based ice cream innovation that is milk, nuts, soy, and gluten-free. It is made of Finnish faba beans and comes currently in two flavors, chocolate, and lime-passion. The innovation was created by seven food science students from the University of Helsinki in the spring of 2018. (Andersson and Niskakoski 2019.)