Overview
DJI, the world's leader in civilian drones and aerial imaging technology, develops accessible and easy-to-use hardware and software solutions that help organizations transform their operations with drone technology and gain a competitive advantage in their industries. They are dedicated to making aerial photography and film-making equipment more accessible, reliable, and easier to use for creators and innovators all around the world. DJI's line of drones has proven to be very useful in solving the United Nations SDGs of Climate Action, Life below Water, Life on Land, and Industry, Innovation and Infrastructure. These drones are able to reach places humans cannot access and heights that give a new perspective on many things such as the environment.
Authors
Salman Butt
Maribel Maignan
Kiana Abbott
School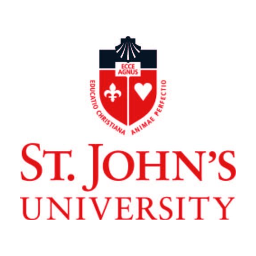 St. John's University
Professor

Charles Wankel
Innovation
DJI is a global leader in developing and manufacturing innovative drone and camera technology for commercial and recreational use. DJI has many amazing products, but it is the company's commercial and consumer drones specifically that make them such a unique business. DJI manufactures many different sizes and types of drones that have the ability to fly incredibly high up in the sky, travel miles away from the original takeoff location, and record HD footage by using cameras and sensors attached to a gimbal on the drone. The drones and gimbal are all controlled through a simple remote, and live footage from the drone is sent to the remote's screen. DJI drones have proven to be very useful when it comes to solving the United Nations SDGs of Climate Action, Life below Water, Life on Land, and Industry, Innovation and Infrastructure.
Specifically, DJI has partnered with the Los Angeles Fire Department (LAFD) to create, test, and deploy DJI drone technology as a preparedness and emergency response tool. To date, the agency has flown over 175 incident-related missions using DJI's industrial Matrice 600 Series and Phantom 4 Pro drones. Both of these drones are equipped with visual and thermal imaging cameras that provide real-time video and data transmission to incident commanders. This is a great benefit for the LAFD because it allows access to a different side of firefighting that they have not seen before. DJI drone technology will continue to be used across a variety of situations including hot-spot identification and aerial mapping to help manage wildfire response, as well as incident response for swift water rescues, hazmat operations, and search and rescue missions in extreme environments.
At Kenya's Mara Elephant Project, staff are using DJI drones as a vital tool for managing elephants because they are at a high risk from poachers and other human encounters. Staff use the drones to keep watch on elephants and identify poachers who may be hiding. Using the DJI Mavic and Matrice series drones, they are able to stop poachers and guide elephants to safer land. When it comes to life below water, DJI drones are being used by marine animal rescue teams to identify animals that may be tangled in nets or ocean debris. For example, whales get entangled in fishing lines and nets, which can injure and kill them. Rescue teams and groups that are authorized to free these whales are using drones as their eyes in the sky. They are able to locate whales and other animals, assess certain situations, and come up with strategic plans without having to put anyone in danger. Looking at the innovation for infrastructure, DJI drone technology can also be used for cities that are mapping out new roads or evaluating traffic flows in certain areas.
Inspiration
DJI was founded by current CEO Frank Wang in 2006 while he was attending Hong Kong University of Science and Technology. As Dawood described, Frank was studying hardware engineering, but he was also researching and creating quadcopters on the side. He was very interested in the technology, and "he saw the promise of bringing quadcopters into small sizes so they can do different tasks." His passion caused the university to award him a grant of about $2,000 USD to further his research and develop a drone. After constructing a drone and realizing the potential of the technology, he founded DJI from his dorm room, and it is now the world's leader in the commercial and civilian drone industry.
Wang wanted to bring drones to the market so they could be easily purchased and used by anyone. As Dawood said, "quadcopters and drones were never really accessible to normal people so that they could attach cameras or small sensors to it." Once these drones came to the market, the possible uses for them were endless. DJI now has many different sized drones that can do various tasks. They can be bought easily through DJI's website or retail stores, and they are very simple to use as well.
Wang achieved his vision of bringing drones to consumers who could use them in any environment, but he soon came to realize the true potential of his company's drones. These drones could be used in any industry for positive purposes, such as furthering research on the environment and climate change, following life on land, protecting endangered animals, assisting in search and rescue missions, or helping cities plan infrastructure efficiently. This became a major reason why Dawood joined DJI, especially when it came to the positive environmental impact the drones had. Not only did he have an interest in the hardware and technology of drones, but he supported the vision DJI and Wang had of bettering the world with their drones.
Overall impact
In the short term, more drones will be used in the professional sense. More researchers, scientists, and industry professionals will be seen using DJI drones for everyday uses. This means that there will actually be more regulations on drones. Dawood believes that this will lead to drones being used less in the consumer sense and more in the professional sense. When looking at the long-term goals and effects, the actual data collected by drones will be very beneficial. Whether it be data collected from areas affected by climate change, 2D and 3D maps, or tracking endangered species, this data will have a positive, long-term effect.
DJI drones are already being used by professionals in ways that have had positive impacts. Since the Kenya Mara Elephant Project began, park employees have arrested over 300 poachers, seized over 1,000 kilograms of ivory, and have reduced the percentage of illegally killed elephants from 83% to 44% with the help of DJI drones. Using DJI drones, marine biologists have been able to monitor humpback whales without disturbing them. Farmers in Tanzania have been using DJI drones to watch their crops and protect them from wildlife. Search and rescue teams have been able to use drones successfully to save people who are trapped in extreme conditions. For example, search and rescue teams in Iceland use DJI drones on every mission. They are able to attach thermal cameras to the drones and send them to areas that only the drone could reach. Using the drones, teams can even attach and deliver supplies to someone who is trapped as they wait for help. In the short term, DJI's innovation of drones has had nothing but positive impacts for people and the environment.
Business benefit
From a business perspective, DJI is currently tops its industry and accounts for almost 70% of the drone market. The company is headquartered in Shenzhen, China, but has now opened divisions in Japan, North America, Europe, and Chile. DJI's manufacturing of drones is driving much of the company's overall growth and revenue, especially the Mavic and Phantom series drones. As Dawood mentioned, DJI was originally consumer focused when it came to its drones, but now the company is focusing on providing enterprise solutions as well. By focusing on professional industries, DJI has been able to expand its product line and business.
"People are seeing drones as a professional tool instead of a toy." This is very important because it allows DJI to become more focused on enterprise solutions and becoming useful to professionals. Not only is DJI still selling drones at a high rate to everyday consumers, the company has opened another revenue stream by providing drones to companies and professional groups. DJI has a revenue of almost $3 billion USD and continues to grow. In a fairly new market and industry, there is a lot of room for investment opportunity in terms of furthering drone capabilities. DJI continues to raise more money, which is a positive sign for many employees. Because DJI continues to expand the use of its drones to new industries, employees such as Dawood are able to work on providing products that are positively impacting the world.
Social and environmental benefit
From a societal standpoint, many consumers look at drones as a fun toy. It is something they can use for entertainment purposes, such as recording videos from up above. As DJI developed its product line and started expanding into enterprise solutions, a larger benefit started to emerge. DJI drones have proven to be very innovative and beneficial when it comes to infrastructure. With DJI drones supporting UAV photo-measurement apps, information can be quickly processed through software that creates 2D maps and 3D virtual models. This type of information can be very important for cities that are assessing or building new roadways. Transportation experts can evaluate the needs of the environment more effectively, and the drones can also be used to monitor traffic flows and provide a view in areas that would ordinarily require an aircraft. This can help cities minimize traffic congestion and eliminate accident and traffic hotspots.
DJI's innovation of drones is positively impacting the environment. For example, the Maldives has succumbed to climate change and may soon disappear forever. Scientists predict that by 2050, most of the Maldives will be underwater because of rising sea levels. Using DJI drones, scientists are mapping the topography of the island to prove the negative effect of climate change. They are able to further their research and provide agencies like the United Nations Development Program with evidence to influence policy makers on climate change issues. Scientists are also able to take these drones to extreme climates and heights humans could not easily reach, such as the Arctic. Using these drones, scientists can assess glacier change by capturing photos and videos over time, and compare them to see the effect of global warming. The research that can be done to prove and document climate change from new perspectives can influence policy makers on the issue to help them create new policies that will save our environment.
Interview
Dawood Khan, iOS Engineer
Keep this story going! Share below!
DJI
Shenzhen, Nanshan District, CN
Business Website: https://www.dji.com
Year Founded: 2006
Number of Employees: 5001 to 10000
DJI is a Chinese technology company that is known for manufacturing drones of all sizes for aerial photography and videography. They are the world's leader in the commercial and civilian drone industry, and have served many companies and people around the world. DJI's products are changing the world for the better when it comes to infrastructure, innovation, and environmental awareness and research.