Exploring Mindful Hydration
Flow Water Inc.
Overview
Flow's biggest innovation is operating in a circular economy via their 68% renewable packaging. Flow has adopted a circular production system, making a continuous cycle starting from when they produce the water to the packaging being recycled by the consumer. By creating a circular economy, they are creating less waste and maintaining a high-quality product with a significantly smaller carbon footprint.
The innovative business model that Flow has adopted addresses several of the UN Sustainable Development Goals. Through this innovation, Flow has worked towards solving climate action, clean water and sanitation, responsible consumption and production, life below water, life on land, and partnerships for the goals. Flow aims to continuously address and solve the current goals, by working towards "closing the loop" and creating 100% renewable packaging.
Authors
Hannah Fisher
Alessia Orfei
Sydnee Carroll
Pia Wurst
John Stephen Keenan
School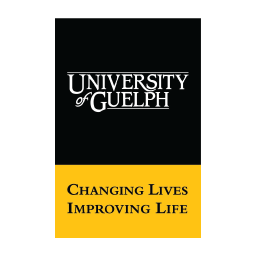 University of Guelph
Professor

Ruben Burga
Innovation
Flow Water has adopted a unique business structure that greatly contrasts other companies in the industry. Traditionally, the beverage industry utilizes a linear product life cycle, producing single use bottled water. Flow's renewable packaging is made from raw materials in the environment, which are then processed into packaging, sold, and then followed to its end life for reuse. Flow's innovation of a reusable material loop provides environmental benefits by reducing waste and inefficiencies, as well as economic benefits by saving the firm money.
Flow's circular economy innovation has achieved several of the UN Sustainable Development Goals. Flow's distinctive business model and operational structure reduces waste and pollution through careful water extraction from springs. Their rigorous, hydrogeologist approved and designed water monitoring program ensures that they are only taking the bare minimum of the daily yield of water in each spring. Flow's thorough understanding of their resources is key to ensuring that they avoid a discernible impact to the environment.
Through Flow's operations, they reach closer to reducing the amount of waste produced. Flow's Vice President of Innovation and Sustainability stated, "Through our packaging, we have avoided 71,000kg of new plastic from entering the environment or the equivalent of 400,000 tons of CO2 emissions. This reduction is also equivalent to the amount of greenhouse gasses produced by 84,000 vehicles or 45,000,000 gallons of gas consumed." Flow strives to reduce carbon emissions, ensure better air quality, prevent landfill waste, prevent marine contamination, and paves the way for a more sustainable industry. Flow is partnered with Tetrapak and Rebox, where all companies share the common goal to reduce energy inefficiencies.
Flow is continuing to reduce and eliminate their carbon footprint and working towards 100% renewability within their packaging, as well as carbon neutrality. Their innovation's contribution to the industry has made sustainable leaps towards improving the world.
Inspiration
In 2015, Nicholas Reichenbach, the founder and CEO of Flow Water Inc, attended the Burning Man festival in California. At the end of the festival, Nicholas was astonished at the amount of plastic water bottles that were discarded. It became apparent to him the level of waste that the water industry produces, and he aspired to do something about it.
Nicholas wanted to eliminate the disruption and wastefulness of the traditional plastic water bottle industry by introducing a more environmentally friendly alternative. His family already owned an artisan spring, which provided water that had a superior taste to tap water and traditional bottled water. Nicholas wanted to bring this water to people in a way that wouldn't have such a negative impact on the environment. He believed that the best way to accomplish this was to develop sustainable packaging that would contribute to a circular economy.
Nicholas began researching how to accomplish this goal, and subsequently partnered with Tetra Pak. Tetra Pak creates cartons composed of a paperboard pack and a plant-based cap, allowing it to be 100% recyclable and 68% renewable. This creation greatly contributes to Flow's innovative business model, which focuses on a circular economy, significantly reducing their waste production and carbon footprint.
Overall impact
The impact of Flow Water with regards to the aforementioned United Nation Sustainable Development Goals is the prioritization of the use of sustainable resources from the beginning. The innovation has successfully integrated hydration, sustainability and social responsibility into its business model without sacrificing profit and business. The day-to-day operations of Flow Water impact the company's workers, community and environment. This starts with reducing inefficiencies in the time a raw material is taken from the environment, to the time that it ends up in a product, including the customers' purchase of the package sold at retail and up to the point of the products end of life. Flow Water works together with hydrologists to protect the regions watershed along with water table levels in addition to working against other negative effects on the local and wider environment of the well.
Flow Water's company motto, "Feel Good - Be Good - Do Good," perfectly aligns with the key values of B Corporation certified companies. The corporation has been designated as a certified B Corporation by meeting the highest standards of verified social and environmental performance, public transparency, and legal accountability, including giving back a portion of proceeds to charity. The importance of a B Corporation certification and its environmental and social support extends to the shared values of customers and includes the various stakeholders involved in each stage of the value chain in conjunction with preserving and protecting water resources.
Business benefit
Flow Water Inc. is North America's first social water brand, dedicated to the pursuit of positive experience and providing the highest quality water in the world, with a reduced environmental footprint. Flow Water has looked at the products circle economy innovation as a business opportunity, which has resulted in an increase in consumers, recognition and revenue. Flow Water has set the bar for its competition in leading the path in the water industry. Their entire process, up to until the recycle and reuse of the packaging, is evaluated as sustainable, including logistics and the use of energy. Consumers recognized the effort of Flow's innovation, as no other company assures an environmental footprint this low. Flow's sustainable efforts have influenced the decisions of consumers in a positive way. Considering that Flow stays in circular economy, they obtain cost saving benefits with an environmental knock-on. While sustainability is hard-wired into Flow Water's DNA, it is possible for Flow to reduce their impact while they scale, which could potentially lead to an increase in financial earnings.
Flow Water's success is proof that when environmental considerations are hard wired into the DNA of the corporation, consumers will respond.
Social and environmental benefit
Flow Water's circular economy, via the use of renewable resources, benefits the environment by minimizing carbon dioxide emissions, plastic in circulation and vehicles on the road. Flow minimizes their carbon dioxide emissions by practicing efficient production methods in terms of transportation through their different distribution channels. Flow ensures that they only transport trucks that are fully packed, and refrain entirely from transporting trucks that are only partially full, therefore reducing the level of carbon dioxide emissions that they emit into the atmosphere. Flow minimizes the quantity of vehicles on the road by using a logistics team to organize the transportation of fully loaded trucks, and minimizing the amount of "touches" the truck's journey has. Touches are the amount of times the product for delivery is transported. Additionally, Flow's conventional energy used in all production facilities are generated from clean and renewable resources to minimize their environmental footprint. Flow decreases the quantity of plastic in circulation through their 68% renewable Tetra packaging. PET plastic (traditionally used in the production of plastic water bottles) has a 60 to 70% higher global warming potential in comparison to Flow's packaging. All of these practices create the circular economy that Flow operates under, which ultimately has a great societal and environmental benefit.
Interview
Dane Ratliff, Vice President of Innovation and Sustainability
Keep this story going! Share below!
Flow Water Inc.
Toronto, Ontario, CA
Business Website: https://flowhydration.ca
Year Founded: 2014
Number of Employees: 51 to 200
Flow Water is a Certified B Corporation that offers 100% naturally alkaline spring water in eco- friendly packaging, making it an environmentally friendly alternative to plastic water bottles. Flow Water encourages "mindful hydration," and believes that the choices we make about the water we drink, where it comes from, its health qualities, and how it is packaged have a direct impact on the health of individuals, communities, and the environment.