Expediciones Biosfera - Sustainable Tourism
Expediciones Biosfera
Overview
It all started with the design of a teaching model based on exploration in the real field. Afterwards, Hiram Bernal created a business rooted in environmental and social programs for communities not yet explored in Mexico.
Expediciones Biosfera promotes environmental tourism, with activities and visits that have an educational value. While doing tourism, customers live with the inhabitants of the communities they visit. Together they generate ideas to improve the quality of life in these communities without affecting their traditions and beliefs.
Authors
LUISA ARANDA
Emmy Elizondo
Andres Solana Ballesteros
Roberto Garcia
School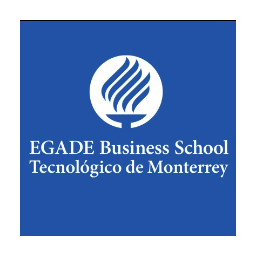 EGADE Business School Tecnologico de Monterrey
Professor
Christiane Molina
Innovation
It is a company that wants to raise awareness and generate a seed of knowledge in young people through tourism plans mixed with educational experience. These experiences become educational at the moment when these people have direct contact with nature and communities, experiencing not only the value that this can offer but feeling and living the problems that exist in these ecosystems. All these experiences are tailored to the needs of the students as well as the educational staff.
This innovation has grown and the plans or experiences offered were extended to serve people looking to come to Mexico and learn about their natural and cultural wonders, not only those sold in traditional tourism such as Cancun, Puerto Vallarta, Mexico City, but also places that have great potential for their biodiversity, their ecosystem and their people.
As Mexico is one of the most visited countries worldwide with more than 40 million tourists per year, Hiram saw a niche market in the people that want to know and preserve the natural wonders. In association with communities, he generated experimental and experiential programs, with the purpose of feeling and knowing knowing personally how the community members live; generating in these visitors a sense of belonging to the community, nature and the environment.
Expediciones Biosfera offers unique destinations that bring together the best natural, rural and adventure experiences, which integrate local communities and contribute to the conservation of ecosystems. These adventures are led by certified guides that have all knowledge about the ecosystem, culture and how create experience with the least environmental impact.
Inspiration
Expediciones Biosfera connects you with cultural traditions and natural treasures that will be transformed into extraordinary experiences in Mexico. Hiyam Bernal who was a professor of Environmental System and Societies began taking his students on expeditions so that they learned through experience. That is how he found a way to combine what he loved most with business, he said: "The classes that did not seem (good) to me, were those where the teacher used infinite slides to talk about the content and caused students to lose their way and begin to be distracted with the cell phone or other things. I did not want to be that kind of professor, that is why I took them to the field. "
With this idea, Hiram created a program where students could experience and apply their knowledge in a natural environment. Students could also know the living conditions of the people they visit, generating ideas for the conservation of the environment and culture. "The real challenge and the solutions to social and environmental problems explained in class is in the activities that take place outside the classroom".
Hiram began to observe an area of opportunity and an innovation. After this, he consolidated more experiences and places in his portfolio. Nowadays, he creates experiences for people and groups who want to know the country in a different way, in three aspects: "Environment, conservation and tourism in alternative places."
Overall impact
What is known as last chance tourism is travel motivated by the desire to see threatened or natural attractions, including mountains, endangered species, local experiences, etc. Locations featuring these attractions may continue to experience heightened visitation, simultaneously creating opportunities either for increased awareness and resource protection or increased risk of environmental harm over tourism. This is one of the biggest issues and risks that traditional tourism has today.
With this innovation not only an environmental awareness is being generated, but also with the programs from the school a seed of consciousness is being sown towards all the people who experiment directly with nature.
Local communities, especially those that do not have access to industrial means, could benefit greatly from tourists who respect their lands, experiences, culture, language, etc., because they provide additional income opportunities. In remote regions, customers are offered a touring experience that reminds them of nature's enchanting qualities and they are introduced to welcoming visitors with the less environmental footprint.
In sum, this innovation's impact can be consolidated in three ways:
1. Human Welfare: Preserving local people's jobs, tradition, activities, and way of living. Expediciones Biosfera works so that all communities its customers visit cover their basic needs. To do that, they offer fair payment conditions for their services.
2. Animal Welfare: Wildlife is meant only for observation, in any case tourism is not to affect them; all natural habitats should be protected and respected.
3. Nature - ecosystem preservation: This program grew up like an educational idea, for that reason Expediciones Biosfera teaches visitors that nature should be preserved and always protected so it can be available for future generations. They control and try not to generate any waste in the places visited.
Business benefit
In this case, this innovation created a new type of service targeting a growing market niche. People are looking to dedicate their free time or their vacations to a sustainable and friendly tourism. The new business created brings economic benefits not only to the company but also to the communities visited by the tourists.
Sustainable tourism is growing around the world. There are more tourists with greater interest and knowledge to preserve the environment. Thus, this business opportunity is based on the following current trends in the tourism sector:
1. Preference for trips that leave the least possible environmental footprint.
2. Selection of destinations made considering the level of environmental conservation and its status, always looking for places where conditions can be improved.
3. Willingness to pay fairly to the communities that are visited, as well as search for awareness about local work.
4. Greater interest in experiential tourism, feel and live what the other does.
The goal of the new tourism service provider must fully take into account the current and future economic, social and environmental repercussions to meet the needs of visitors, industry, the environment and host communities. For this, Expedition Biosfera mission is to generate a balance between nature, community and tourists, through awareness generation and the design of tourist experiences, the preservation of places visited as well as the offering of social and economic support to communities.
Through mitigation measures as well as control and prevention of environmental, socio-cultural and economic impacts, programs were designed in a way so that they inspire the development of the regions and the awareness of collaborators, customers, suppliers and other stakeholders.
Social and environmental benefit
As explained above, the business model of this company generates great benefits for the environment and society. What Hiram wants is to raise awareness and bring tourists to high level of interaction with the ecosystem and the communities, for this the company dividis the benefits into three major blocks:
1. Environmental commitment:
A. Create and generate awareness among travelers or tourists of the importance of the environment.. Expediciones Biosfera educates in the whole process of the trip; from the first contact until his return home.
B. Natural resources means that the business can continue to be generated, therefore we act responsibly, preserving them.
C. Expediciones Biosfera looks for ways and alternatives to reduce the environmental impact in each visit.
D. Prefer group outings that allow savings in the resources used for the trip.
2. Sociocultural commitment:
A. Cultural heritage is the basis of communities, our mission is to preserve it and make it known in an organized, conscious and respectful manner.
B. We educate our travelers about the importance of local communities, experimenting with them (if the locals allow it) traditions and ways of life.
C. We do not support or encourage the sexual exploitation of children and adolescents.
3. Economic commitment:
A. Generate employment in local communities; they make sure that the design of the programs generates income for the people we visit.
B. Promote and are experts in the fair and responsible research of handicrafts, gastronomic products and other items or services that are developed in the places we visit.
C. Promote the visit to places that are not so crowded but have much to offer either environmentally or socially, with this increase the economy for the people and local activities.
Interview
Hiram Bernal Perez, Expediciones Biosfera
Keep this story going! Share below!
Expediciones Biosfera
San Pedro Garza Garcia, Nuevo Leon, MX
Business Website: www.expedicionesbiosfera.mx
Year Founded: 2014
Number of Employees: 2 to 10
Expediciones Biosfera is a sustainable tourism agency created in 2016; aware of the role played by the tourism sector in Mexico, promoting a fair distribution of the benefits derived from tourism for the conservation of natural and cultural heritage.