Blue Marble Microinsurance Expanding Access to Insurance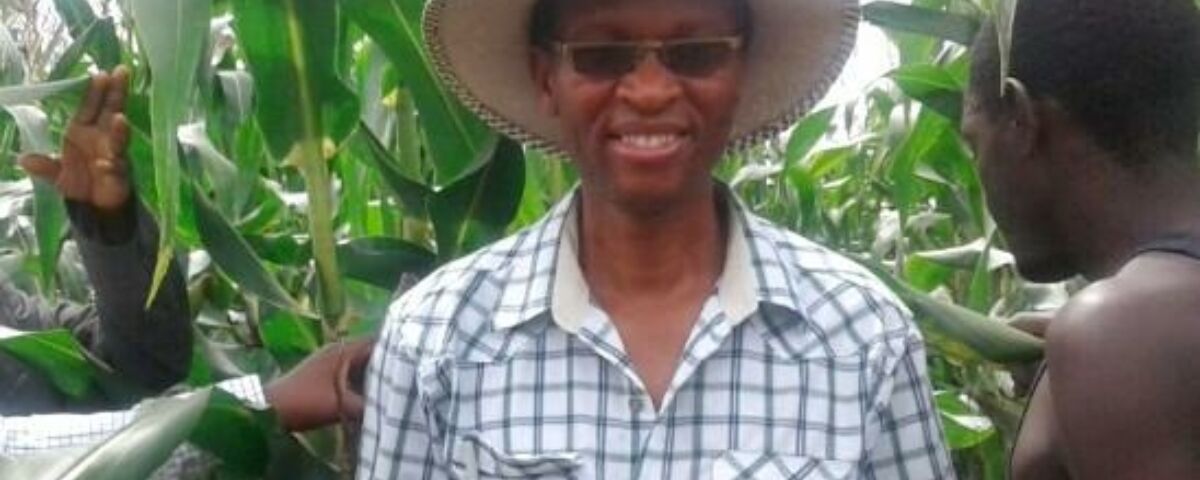 Author
School
Professor
Global Goals
Keep this story going! Share below!
Summary
Blue Marble aims to extend risk management and insurance protection to the underserved emerging middle class of over two billion people. They implement ventures that address societal problems and aim to scale these ventures into sustainable and profitable insurance markets.
Innovation
Innovation is at the heart of Blue Marble's values. The consortium has committed to launching ten ventures in ten years, each designed to address societal problems such as food insecurity and financial inclusion through insurance protection. Ventures include four stages: ideation, acceleration, piloting, and scaling. Insights gained from these ventures will be used to create scalable and sustainable business models for the future.
The pilot stage of Blue Marble's first venture launched successfully in November 2016. The program provides drought protection to 335 smallholder maize farmers in Zimbabwe, and the consortium hopes to expand coverage to 40,000 farmers in Zimbabwe next year. Eventually, Blue Marble hopes to provide similar drought protection across Africa. CEO Joan Lamm Tennant described the collaboration between the consortium companies as the perfect marriage: "Technical expertise across the eight consortium companies was leveraged to create the agricultural microinsurance product." In addition to sharing expertise, the consortium companies also share the risks of the venture, "There is also a lot of political risk associated with doing business in Zimbabwe which any one company would have been hesitant to assume," Lamm-Tennant added.
Inspiration
Reflecting on her early career goals, CEO Joan Lamm-Tennant did not foresee herself working in micro-insurance or starting something like Blue Marble, "When I was 28 and someone asked me what I wanted from my career, my goals were incredibly broad. I just knew I wanted my work to be relevant and have impact." Dr. Lamm-Tennant served as a professor of Finance at Villanova University for fifteen years before she joined the insurance industry, holding several positions including Global Chief Economist and Strategist at Marsh and McLennan and Global Chief Economist at Guy Carpenter. Her work included focus on emerging market strategy, and the idea for the consortium developed from these experiences. Dr Joan Lamm-Tennant tapped into her industry contacts to bring the eight consortium companies together, and is thrilled that her vision is being realized. "I am truly living my dream" she says.
Overall impact
Blue Marble aims to use the insights learned from its innovative ventures to create a market for microinsurance. Greater access to adequate risk management tools allow communities to be resilient in the face of risk events such as drought. Microinsurance also helps the poor gain access to credit, a vital ingredient to the success of microentrepreneurs. Blue Marble's mission will foster economic growth and make a vital contribution to the fight against poverty, hunger, and inequality.
Business benefit
Tap into market potential of the billions of people worldwide without access to insurance.
Create a market for other insurance products as customers enter middle class and become wealthier.
Establish market presence in regions that are poised to grow rapidly in the next 10, 20, 30 years.
Attract millennial talent that want to do meaningful, world-changing work.
Social and environmental benefit
Food security: hunger and income protection in the face of drought.
Equality: bridge the opportunity gap between the rich and poor.
Financial inclusion: improved access to credit for microentrepreneurs.
Long term benefits: economic growth and decreased reliance on foreign aid.
Newsletter
Get stories of positive business innovations from around the world delivered right to your inbox.
Interview
Joan Lamm-Tennant, Chief Executive Officer, Blue Marble Microinsurance
Business information
Blue Marble Microinsurance
New York, NY, US
Year Founded: 2015
Number of Employees: 2 to 10
Blue Marble Microinsurance is a consortium of eight global insurance companies formed to extend risk management and insurance protection to the world's emerging middle class. The consortium was announced at the World Economic Forum's annual gathering in Davos Switzerland in early 2015, and in 2016 launched its first venture providing crop insurance to smallholder maize farmers in Zimbabwe.