Exercising Everyday Keeps the Doctor Away
Health by Science
Overview
Health by Science is Scotland's first personal training/ physiotherapy social enterprise that strongly believes that their social enterprise model could offer a new paradigm for physiotherapy and personal training in the United Kingdom. Their physiotherapists work closely with strength coaches to provide a full spectrum of services, from rehabilitation to high-performance coaching. The interviewee, Stuart Maytham, emphasised their focus on rehabilitating stroke survivors discharged from the NHS. He also highlighted their input to educating physiotherapy and sports science students. Therefore, the innovation contributes to SDG 3: Good Health and Well-being and SDG 4: Quality Education.
Authors
Agnese Taranda
Ivan Palko
Paul Madassery
Ruta Bartuskeviciute
Elena Nastase
School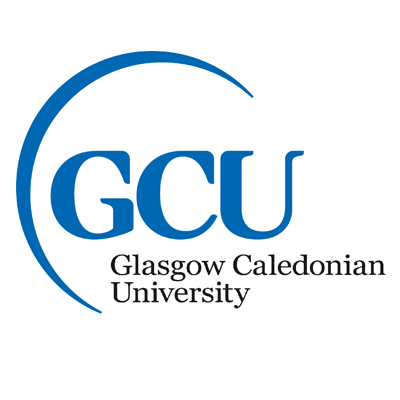 Glasgow Caledonian University
Professor
Colquhoun Ferguson
Innovation
''Instead of focusing on maximising profit, we focus on maximising quality of life, whilst making profit''
Health By Science
Health by Science is the first Personal Training and Physiotherapy Social Enterprise in Scotland that strongly believes their "social enterprise model could offer a new paradigm for physiotherapy and personal training in UK."
Their unique selling point is having a physiotherapy practice within the gym which is unparalleled in Scotland. Their main focus is to effectively transition their patients from the physiotherapy table to the gym floor in order to improve their physical and mental health. Rather than keeping patients for numerous sessions just for the sake of profit, Health by Science are trying to find the perfect balance between quality and quantity. They aim for a quicker and efficient recovery that builds confidence in their patients. Operating on a model similar to a sports club, Health by Science stand out with their science-based approach. They keep detailed accounts of all their activities such as training, nutrition, recovery and behavioral change. The enterprise works with people ranging from high performance athletes to stroke survivors and everyone in-between. What is more, the word 'science' here is not just a marketing tool used to earn people's trust. Instead, it is part of a mission to set the standards of quality in the personal training industry, where the entry criteria are low, and the quality of its practices is not measured.
Inspiration
The inspiration to set up a social enterprise came from Stuart's educational background as well as his experience of working in commercial gyms and volunteering for a health-promoting charity. While working as a personal trainer, he undertook a placement in the NHS which made him realise that there was a lack of adequate services for people who have suffered a stroke. He felt like they did not have many options to help them get back on their feet. After setting up his own website for personal training, he was contacted by a charity called ARNI (Action for Neurological Rehabilitation Institute) that trains personal trainers to help stroke survivors. He traveled to London to train with them and shortly after he got a chance to work with some stroke survivors. Consequently, he decided to team up with Alex and Ross to set up a social enterprise. Based on their previous experience, they were now fully aware that there was a high number of people discharged from the NHS who still had a lot of rehabilitation potential but were unable to access adequate services.
''We thought that we could provide an opportunity during the day where we can get stroke survivors in […] to improve their confidence, get them strong in the gym so they can live their lives out of the gym.''
Stuart Maytham
Establishing a social enterprise allowed them to create a place where stroke survivors would be able to get the help and the confidence they need, as they often find it hard to sustain their rehabilitation after leaving the NHS.
Overall impact
''The NHS helps people to survive; Health by Science helps people to thrive.''
Health By Science
In general, the services offered by Health by Science contribute to the Goal 3 and 4 of UN 2013 Global Goals for Sustainable Development that focus on:
SDG3: Good Health and Well-being
SDG4: Quality Education
The UN recognises the importance of ensuring healthy lives and endorsing well-being at any age as a vital part of continuous sustainable development. Likewise, Health by Science recognise the importance of helping people to achieve good health and contribute to their well-being by providing personalised approach based on the philosophy of science for both, personal training and physiotherapy. Stuart introduced their organisation and services as a tool to help people ''improve their mobility so they are stronger, fitter, and engage in the community more. '' Having developed into a unique gym that allows both rehabilitation and encourages continuous personal health and confidence growth, the organisation has managed to establish robust community ties. As such, it creates a motivating atmosphere for not only stroke survivors, but also for people of different age and capabilities who want to improve their overall health and confidence.
According to the UN, obtaining a quality education is the foundation to creating sustainable development. For that reason, Health by Science contributes to the Quality Education sustainable development goal by providing volunteering opportunities to physiotherapy and sport science students. The students shadow the directors to learn more about rehabilitation and physiotherapy practices. Moreover, customers are educated on nutrition and strength training following the science-based approach.
Going forward, they aim to be a point of referral from the NHS and create a world leading social franchise that opens up volunteering and internship opportunities for students who want to contribute to the health and well-being of the community.
Business benefit
There are three company directors that oversee day-to-day activities of the business and personal assistants that help out with various other support functions. Health by Science is registered as a Community Interest Company (CIC), which is a type of limited company that is set up to benefit the community rather than private shareholders. The entity, therefore, relies on two main sources of financing: trading income and external funding. Trading income is generated by the business activities like physiotherapy sessions, personal training and rehabilitation. Health by Science charges standard rates for its services which vary from £5 for sessions aimed at after stroke rehabilitation, to £45 for physiotherapy or personal training sessions. The other source of financing is funding received from outside organisations; this type of financing is mainly used for the equipment needed for business activities. Health by Science has a yearly turnover of around £100,000 which is mainly used to pay business overheads and bills. The business returns a small profit from its activities which is reinvested back into the company.
Regarding future business prospects, the directors have ambitious plans. They intend to scale the company, which is currently Edinburgh-based, and make it a social franchise with affiliated gyms. A new gym is set to be opened in the coming years in Bristol and the plan is to eventually launch the business internationally, opening Health by Science gyms outside the United Kingdom.
Social and environmental benefit
From a social perspective, Health by Science focuses on maximising people's well-being and minimising the risk of preventable illnesses. At the core of their values stands a commitment to help people improve their physical and mental health, and in some cases, their rehabilitation potential. Indeed, since 2015 Health by Science helped more than 120 people: a spectrum from people overwhelmed by the daily stress at work, to stroke survivors or elite athletes. In the last three years, Health by Science offered support for 28 people to achieve their recovery potential after they had been discharged from the NHS. Half of them were stroke survivors. Health by Science provided the environment and the guidance to improve their mobility, strength, and confidence through the innovative approach of combining physiotherapy with training. Moving forward, they want to reach a wider population of people that could benefit from their help, such as cancer survivors, people suffering from arthritis, and financially disadvantaged people.
On the other end of the spectrum, the personal training clients benefit from a science-based personalised service that closely guides their exercises, nutrition, and behavioural change. Making the right changes in behaviour by maintaining a good routine of exercise and a healthy diet is essential for a sustainable achievement of good health and well-being. Indeed, the outcomes perceived by the Health by Science clients are "improved health, better performance at work, and better performance in life". These results are reflected by the significant client retention rates and the positive feedback left by the clients.
Furthermore, this enterprise's activity also benefits university students. Sports science students get the opportunity to volunteer and learn about the unique approach to physiotherapy and personal training, thus improving their career options. So far, Health by Science have coached a number of 10 volunteers and in the future, they plan to launch a graduate scheme that would give them a platform to inspire and train young graduates. By doing this, Health by Science will be able to reach even more people that need their help, through their trainees.
Although Health by Science mainly focuses on its social impact, minimising their environmental impact is also on their agenda. Currently, the enterprise tries to recycle as much as it can, uses durable equipment, and tries to limit the energy consumption. Down the line, they would like to improve their environmental footprint. For instance, they would like to use renewable sources of energy.
Interview
Stuart Maytham, Mr
Keep this story going! Share below!
We are Scotland's first Personal Training/Physiotherapy Social Enterprise, and we strongly believe that our social enterprise model could offer a new paradigm for physiotherapy and personal training in the UK. The profit we make goes towards our social purpose, which is helping people who have been discharged from the NHS but still have rehab potential.