Everyone's Fitness
Urban Fitness
Overview
• Reduce inequality by implementing fair hiring practices.
• Adopt a highly engaging method to promote health and well-being in the community.
Author
Jijie Ou
School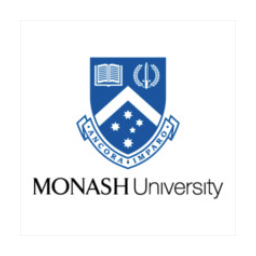 Monash University
Professor

Gitanjali Bedi
Innovation
Starting from the very beginning, Urban Fitness has been more than just a gym, it has a focus on workplace equality and puts itself into action by providing employment to people with disability. Furthermore, the business also dedicates itself to the community by offering free community fitness weeks, inviting local high schools and businesses to enjoy their facilities and participate in their fitness lessons. The business also posts free training and diet tips on their blog to better ensure clients' health and well-being.
Inspiration
The idea behind the business is to actually listen to what the potential members desire, building a motivating atmosphere, and having well-qualified and helpful staff. When asked what was the inspiration behind its fair hiring practices, Sam pointed 'we are aware that people with disability have limited opportunities in the workplace, and how difficult it is for them to go out and find work'. The business believes that everyone has their potential and it would be a waste of talent to treat people differently without considering what they can achieve.
When sharing his view on what inspired them to actively engage the community, Sam said that it is more than simply attracting people to join the gym. 'We have always been trying to create that community feel, we do not want people thinking we are just robots sitting behind our desks, we want to build a human and approachable image to better engage the community'. He believes these practices are the reasons of the friendly atmosphere the gym has.
Overall impact
Almost 20% of Australians have at least one disability, and the unemployment rate for people with disability (10%) is nearly doubled when compared with those without disability (5.3%) (Australian Bureau of Statistics, 2015). People with disability are also 2.7 times more likely to be at risk of poverty (Aruma, 2019). Urban Fitness recognises such difficulties faced by this group of people and implements fair hiring practices by having a close relationship with a local disability group. Through its unique hiring scheme, the business has set a role model for its peers and even to all the Australian businesses, which is favourable for the progress of reducing inequality in the long term. According to the customer feedback, the gym members acknowledge and resonate with the idea that the gym presents, which drives customer satisfaction and loyalty.
Furthermore, the highly involving business model also helps Urban Fitness thrive. 'As a fitness club, we try our best to engage the community and promote health and well-being in an effective way,' Sam pointed out that the community programs they provide had helped many people to build a healthy lifestyle. He also believes that these core business values are the drivers of achieving the community's support and maintaining synergistic relationships between stakeholders.
Business benefit
Operating in the highly competitive fitness sector, Urban Fitness has been striving to provide accessibly priced memberships for the community while still making a profit. "Our members here are extremely friendly, we try our best to provide flexibility to our members and to motivate everyone," Sam said. As reflected by the extraordinary reviews (4.9/5), the gym members recognise the contribution the gym is making to reduce inequality and advocate health and fitness for the community. This level of acknowledgement is exceptionally favourable for the gym, as reputation is one of the most important variables for a business (Gibson, Gonzales, & Castanon).
Social and environmental benefit
Providing equal opportunities in the workplace benefits society, as it reduces unemployment, which enhances social efficiency. In Urban Fitness, people who are often disadvantaged when searching for jobs and have a high tendency to suffer from poverty can have a chance to change their circumstances and contribute to society. The United Nation (UN) Sustainable Development Goals (SDGs) targeted by these practices are UN SDG 1, no poverty, and 10, reduced inequality. Besides, on a macro-scale, these hiring practices also promote efficient allocation of the labour market, which goes hand in hand with UN SDG 8, decent work and economic growth (Kaas, & Kircher). Additionally, this move will also encourage other businesses in Australia to advocate workplace equality and eliminate workplace discrimination.
Illustrating the business's attempt to align with UN SDG 3, good health and well-being, are the gym's initiatives to build an inclusive community by holding multiple free training services and providing a substantial number of training tips for their members or non-members. 'We always try our best to give back to the community to thank their support', Sam said. Urban Fitness's community engagement practices ensure healthy lives and develop well-being by encouraging and motivating people to exercise and have a healthy and sustainable lifestyle.
Interview
Sam Bennett, Manager
Keep this story going! Share below!
Urban Fitness is a local fitness gym that operates 24/7, located in suburban Melbourne. It offers a wide range of fitness facilities and personal training classes.