Eucalyptus: Sustainable Bedding with a Luxury Feel
Eucalypso
Overview
Businesses are moving towards having a sustainable way of running their business. There have been innovative ways of packaging to meet the United Nation's goals of climate action. A business has to run sustainably to achieve personal goals and goals set aside by world organizations. Eucalypso is a company that has a desire to make ethically sustainable bedding for people who have sleeping problems. The company has spent years creating an innovative fabric that is ultra-sustainable, breathable, and silky soft. The company was created in New York City while sourcing its raw materials from Austria. Eucalypso appreciates good sleep and its products are described as anti-bacterial and hypoallergenic. For a sustainable future, the products are breathable, moisture-wicking, and anti-bacterial.
Authors
Shaminie Manilall
Stanlia Perry
Juqi Huang
School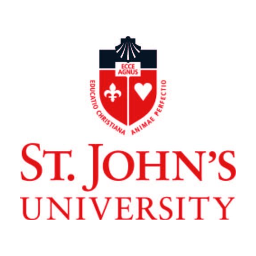 St. John's University
Professor

Charles Wankel
Innovation
Eucalypso believes that the best production processes are the ones that use natural source materials to help protect the environment, which is exactly what they do. In a farm located in Lenzing, Austria, eucalyptus plants are harvested from a sustainably grown forest in order to manufacture Eucalypso's Tencel lyocell. These products are made in small batches instead of being mass produced so that they don't deplete the forest. Eucalypso products are milled in Austria and shipped for manufacturing in fair trade factories located in Karachi, Pakistan and Shanghai, China.
The process to manufacture Tencel lyocell starts with fibers produced from the pulp of eucalyptus wood, which is considered to be more sustainable than both cotton and bamboo. The eucalyptus sheets are described as a cross between cotton and silk, this silky texture is due to the sateen weave that the bedding is designed with. These sheets prevent irritation on the skin and are made with no pesticides, herbicides, or chemical fertilizers. Eucalypso uses a closed loop process which reuses and recycles 99% of water and solvents and their products help absorb carbon which reduces greenhouse gas emissions. Aside from that, they use Oeko-Tex certified dyes so that there are no toxic chemicals in production. Tencel lyocell takes 10% of the water it takes to grow cotton and yields 10x more eucalyptus per acre making it more sustainable than regular cotton sheets.
Inspiration
The founder of Eucalypso, Elle Liu, was inspired to create this brand due to sleeping issues that she faced such as waking up covered in sweat with mysterious breakouts. Her dermatologist suggested looking into her bedding which is when Liu discovered that cotton sheets trap sweat and bacteria which was what contributed to her night sweats and breakouts. After looking more into it, she discovered that cotton is one of the "dirtiest and thirstiest" crops as they require a large amount of water and pesticides to grow, contributing to environmental damage. This is when Liu decided that she would try to find something better to help both her sleep issues and the environment.
Elle Liu traveled for over a year meeting with different mills and manufacturers to learn about textiles in order to find the right fabric and a manufacturer that follows sustainability protocols and treated their workers right. This is how she came into contact with her current mill in Austria and learned about Tencel eucalyptus fibers.
Overall impact
The Overall Impact of Eucalypso home is to create affordable environmentally friendly bedding for the average consumer. Eucalypso believes that consumers shouldn't have to choose between a company that focuses on sustainability or a company that focuses on affordability, but rather should have a company that offers both. Eucalypso products are made from one hundred percent Tencel Lyocell, this material comes strictly from natural eucalyptus fibers. Eucalypso prides itself on being a vegan and earth-friendly brand that avoids the use of synthetics and harsh chemicals. Through its direct-to-consumer supply chain approach, Eucalypso is able to deliver high-quality products to customers at lower prices than its competitors. Eucalypso is also a family-owned business, founder Elle Liu wants customers who purchase Eucalpyso products to feel as though they are a part of the family. Eucalypso desires to achieve this by embracing transparency between them and their customers. They want customers to feel a part of the production process and to be aware of how environmentally friendly the process is. The closed-loop production process of Eucalyspo separates them from all bedding companies and allows them to stand out as a quality-driven, sustainability-focused brand that not only wants to meet the needs of all customers but wants to ensure they do so while leaving as little harm to the environment as possible.
Business benefit
The business concentrates on producing eco-friendly products. The sheets are good for health and skin as they leave the customer rejuvenated. Ethically sustainable bedding with the highest quality is the ultimate winner for the environment. The earth is already chocked with a lot of unstainable products and that's why Eucalypso seeks to be the leader in producing sustainable bedding. Eucalypso alludes that the bedding retains softness even after washing (Eucalypso 1). The company is ISO certified and they also have biodegradable and compostable products. It is important to note that their products are free from harmful chemicals and poses no risk to any person who handles them. The customer plays an important role in making the business successful and that's why the company is doing its job towards preserving the environment.
Social and environmental benefit
The environmental benefit that Eucalypso Home offers is a closed-loop production process that recycles 99% of all water and solvents used. Other bedding companies that use cotton or bamboo to create their products release toxic chemicals back into the environment, these toxic chemicals cannot be recycled back into the production process and inevitably start to pollute bodies of water and the air. Eucalypso takes a different approach, as stated previously, Eucalypso Home's bedding is created using Tencel Lyocell, this is a fiber that comes from the pulp of Eucalyptus wood and is considered one of the most sustainable fabrics in modern technology. Producing with Tencel Lyocell encourages low environmental impact and high resource efficiency. Eucalypso also uses less water and fewer harsh chemical compared to companies that produce their products with bamboo or cotton.
The social benefit of Eucalypso is their commitment to safe working conditions, sustainability and giving back. Eucalypso desires to only work with productions mills that respect and encourage safe and fair working conditions for those creating their products. Each Eucalypso factory is given a compliance audit that evaluates reasonable hours, safe environmental practices and fair wages. Eucalypso has also built strong relationships with factory owners and workers and frequently visits their facilities to make sure they are run appropriately. Eucalpyso believes its social responsibility is to deliver sustainable products and to give back to struggling communities. Their commitment to sustainability is seen in their production process, and Eucalypso commits to giving back by donating a portion of all earnings to a charity of choice every quarter.
Interview
Elle Liu, Founder
Keep this story going! Share below!
Eucalypso is a business that creates sustainable bedding made from eucalyptus in order to improve your quality of sleep while limiting their environmental impact. They are fair trade certified and offer a more eco-friendly alternative to cotton bedding.